Back-to-School Headquarters for 2020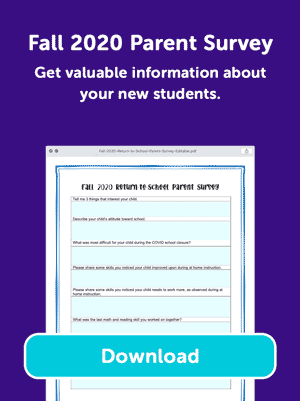 Whether you are returning to the classroom, continuing with remote learning, or planning for a hybrid scenario, one thing is certain: the return to learning in Fall 2020 will be unlike any "back to school" season we've ever experienced.
Take some of the stress and uncertainty out of planning for the first few weeks with this collection of lesson plans, printables, safety guidelines, remote teaching advice, activities, and guidance from veteran teachers. You'll find all of the traditional resources you need - from icebreakers to behavior management tools - plus a specially-curated selection of materials for hybrid, online, and culturally-responsive teaching. And, of course, we have teacher self-care resources to help you through the inevitable ups-and-downs. Fall 2020 will definitely be a challenge for you, your students, and their families - make it easier by starting here.
Continue scrolling to view all of our back-to-school resources or use the links below to jump to a popular topic.
Browse Back to School Resources