1st Grade
We found 5,258 items
Make students' first grade year a success! Teach them introductory math skills (including addition and subtraction), further improve reading abilities, plus practice writing. They will also dive deeper into science and social studies concepts, plus work on their own social skills. Use our lessons, worksheets, and activities to help guide you through the year!
Browse 1st Grade Resources
Your Free Gift
Take Back Your Evenings: Top 5 Strategies for Work/Life Balance
It can be difficult to have a life outside of school when you let the demands of teaching take over every moment of your day. This workbook includes the top 5 strategies to help you take back your evenings while still being a great teacher.
Start a free trial today to get your work/life balance strategies workbook absolutely free (a $19.99 value)!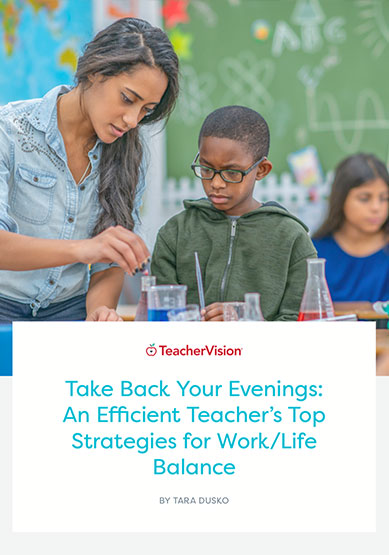 ​