Report Card Comments: Advice and Suggested Phrases for All Subjects
We found 16 items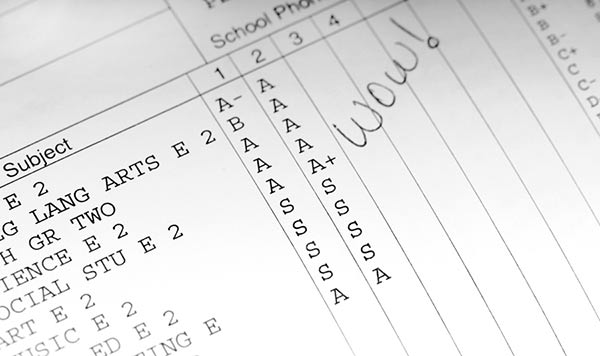 How to write effective comments on student report cards
Stumped by what to say and tired of writing the same things over and over again while writing report card comments?
As every teacher knows, report card comments are a critical part to each student's evaluation and assessment—and now one knows your students better than you.
Report card comments help parents to understand where their child is growing or struggling as a student. Are there things that their child excels at or struggles with? The valuable information you provide can help the parent address any challenges their child may be struggling with in the classroom. They can also be used to praise a child's accomplishments and hard work, giving that student the encouragement they deserve.
Our editors gathered hundreds of report card comments, phrases, and ideas for teachers to better evaluate student progress, communicate more effectively, and work more efficiently.
Our report card comment resources will help you:
Save time and speed up your report card process
Address any grade and subject with easily adaptable phrases
Cover important areas such as: work habits, citizenship, math, reading, and attitude
You'll also find handouts to give to parents that include advice on dealing with report cards and grades.
Report Card Comments by Subject
Report Card Comments by Student Topic
Advice for Parents
Browse Latest Resources
Your Free Gift
The Ultimate Back-to-School Guide
Teachers are always thinking about their students, but devotion to their progress shouldn't come at the expense of your own. That's why we've created an "Ultimate Back-to-School Guide" for teachers based on our nine future-ready skill domains.
What you can expect from this guide:
Learn 9 ways to become a better teacher by developing a positive mindset.
Links to dozens of free resources curated by our experts to help you both in and outside the classroom.
Clear steps to improve your teaching and general well-being.
Sign up for a premium membership to get your Ultimate Back-to-School Guide absolutely free!