Study Skills & Test Preparation
We found 26 items
Help your students (grades K-12) study more effectively, with these articles and printable handouts. There are test-taking tips, time-management advice, homework help, help with reading textbooks and memorization, and much more. Better study skills lead to better test-taking skills, and of course, better grades! Your students will be proud of all they can accomplish when they are given the ability to study efficiently and successfully, and their report cards will reflect this change.
Homework Help
Provide parents as well as students with these guidelines for working on homework. Includes suggestions for organizing, studying, and completing homework successfully.
Test Preparation
Use these tips for students who are struggling or who want to improve their grade. Includes suggestions for students and parents to prepare for a test and how to proceed through the test answering the questions.
Checklists
Help students, with this checklist, have homework organized and completed, so ultimately they will be prepared for a test.
Study Skills
Effective studying leads to success in the classroom. Help students with suggestions for improving study skills, memorization, note taking, reading a textbook, and time management with our resources.
Browse Study Skills and Test Prep Resources
Your Free Gift
Take Back Your Evenings: Top 5 Strategies for Work/Life Balance
It can be difficult to have a life outside of school when you let the demands of teaching take over every moment of your day. This workbook includes the top 5 strategies to help you take back your evenings while still being a great teacher.
Start a free trial today to get your work/life balance strategies workbook absolutely free (a $19.99 value)!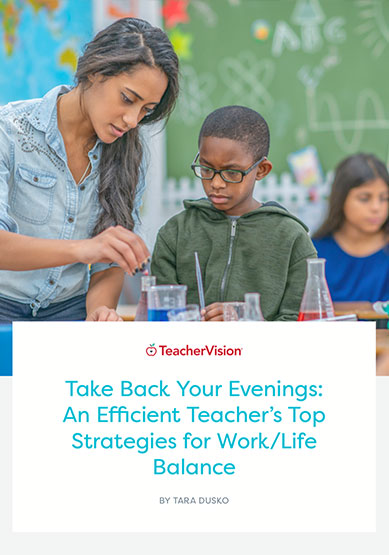 ​