Mathematics Resources
We found 4,999 items
Challenge your students with creative mathematics lessons, printable worksheets, activities, quizzes, and more during Math Education Month (April)—or anytime of the year! Focus on various mathematical themes, such as geometry, algebra, probability and statistics, money, measurement, and more! Incorporating other subjects—such as art, reading, and science—into your math lessons will help hold your students' interest in the subject. You'll find resources here that are appropriate for whichever grade level you teach.
Scoots are a way for students to practice math skills on the move. Question cards are placed around the room and on the "Scoot!" command students rotate through stations with an answer sheet until they have completed all questions.
Browse Mathematics Resources
Your Free Gift
Take Back Your Evenings: Top 5 Strategies for Work/Life Balance
It can be difficult to have a life outside of school when you let the demands of teaching take over every moment of your day. This workbook includes the top 5 strategies to help you take back your evenings while still being a great teacher.
Start a free trial today to get your work/life balance strategies workbook absolutely free (a $19.99 value)!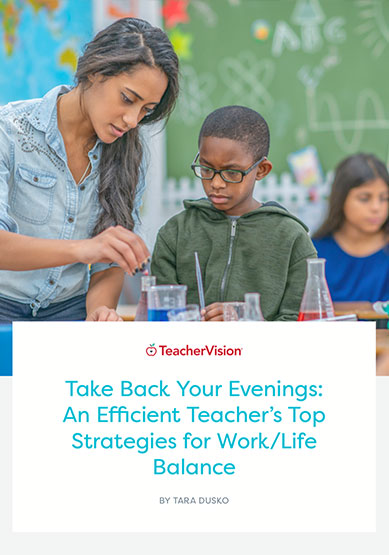 ​