Teaching Strategies
Discover the many teaching strategies you can use to enhance your classroom teaching, from behavior management and field trips to open-house resources and teacher-parent conference advice.
Being a teacher is rewarding, especially when you know that your students are growing beneficially. Here you can access hundreds of teaching strategies that guarantee you a successful school year by focusing on classroom organization, curriculum, behavioral management, and advice for communicating with administrators, parents, and specialists. Our tools are essential for any situation where you may not have your own answer, maneuvering you towards a successful career in teaching.
Your Free Gift
Take Back Your Evenings: Top 5 Strategies for Work/Life Balance
It can be difficult to have a life outside of school when you let the demands of teaching take over every moment of your day. This workbook includes the top 5 strategies to help you take back your evenings while still being a great teacher.
Start a free trial today to get your work/life balance strategies workbook absolutely free (a $19.99 value)!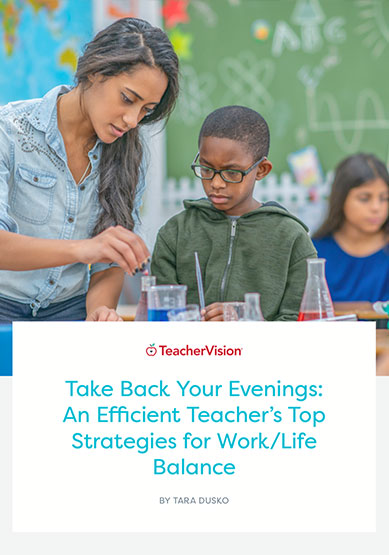 ​