Classroom Activities
We found 2,905 items
Supplement students' learning with these fun classroom activities designed to encourage their creativity and critical thinking. Whether it be recipes intended to highlight the importance of health, or art projects meant to inspire creative writing and enable reading comprehension, there is an activity for all subject matter. Grasp your students' attention with the following teaching guides, puzzles, flashcards, science experiments and much more! You will also find kits specifically tailored for substitute teachers, which include lesson plans regarding outer space, poetry, grammar, geography and many others!
Browse Activity Resources
Your Free Gift
Take Back Your Evenings: Top 5 Strategies for Work/Life Balance
It can be difficult to have a life outside of school when you let the demands of teaching take over every moment of your day. This workbook includes the top 5 strategies to help you take back your evenings while still being a great teacher.
Start a free trial today to get your work/life balance strategies workbook absolutely free (a $19.99 value)!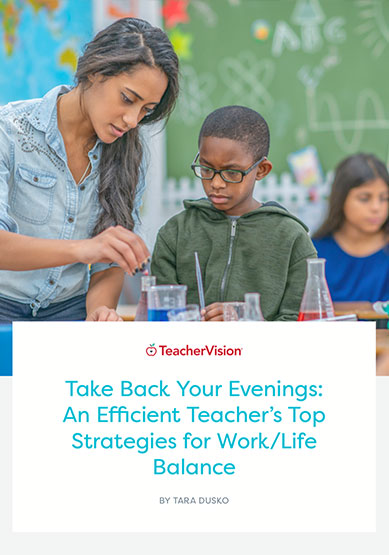 ​