Authored by:
Last edited: August 21, 2022
Veteran teacher Heather shares her suggestions for incorporating culturally-responsive ideas and activities into your curriculum during the winter holidays.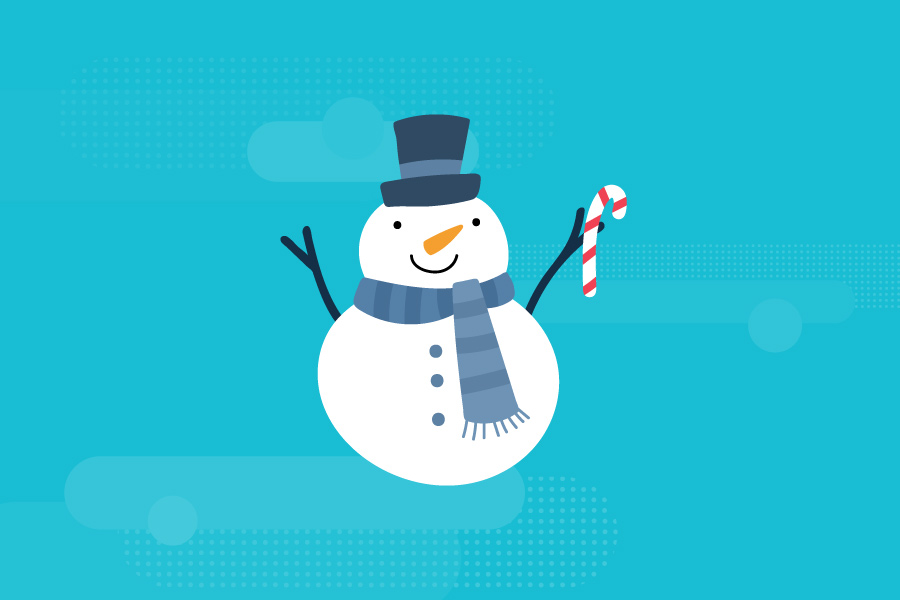 The modern classroom is made up of a pretty diverse group of little guys and gals. They come from different backgrounds, learn differently, behave differently, and believe differently. One of the best ways to celebrate their uniqueness presents itself during the winter holidays. Not everyone celebrates Christmas, and there are many simple ways to introduce your students to the other cultural and religious traditions of the season. If you're in need of some cross-cultural ideas and activities, read on to learn how you can incorporate some culturally responsive lessons into your curriculum.
Celebrate the Other Major Holidays with Special Guests
In the weeks leading up to your winter break, ask for parent volunteers to come in and speak about their holiday traditions and beliefs. One day, a parent can talk about celebrating Hanukkah, another can discuss Kwanzaa.
They can share some items that they use when celebrating, and a snack or dish that is served. Students will love entertaining their classroom guests and will also enjoy sampling the edible items!
St. Nicholas Day
The holidays are a wonderful time to talk about winter events and traditions from other parts of the world that students may not have heard of before. St. Nicholas Day is observed on December 6th. St. Nicholas, the patron saint of Russia and Greece, is celebrated for his generosity. As part of the celebration, "Sinterklaas" travels around to hospitals, homes, and schools leaving small trinkets for well-behaved children. Many children leave their shoes outside their house door the night before, hoping for a treat from Sinterklaas.
Consider decorating shoe boxes to celebrate the tradition, and allow students to leave them outside the classroom door before getting on the afternoon bus. Fill each box with bouncy balls, markers, stickers, or stampers - when students arrive to school the next day, they can view their treats.
Winter Solstice
Happening around December 21st, the Winter Solstice is the shortest day of the year. People all over the globe participate in festivals and celebrations. Long ago, people celebrated this day by lighting bonfires and candles to encourage the sun to come back! Wouldn't it be fun to take practice in this age old event?
Make sure each student has a flashlight (you may have to write home asking for donations ahead of time). Turn off the lights, and turn on the flashlights. Sit in a circle around your room. One at a time, encourage each student to convince the sun to come back. Make sure you give them an auditory example and you stress that they should be using convincing words ("Oh, sun, please come back! I can't ride my bike when I get home from school!"). This could also transition into a unique writing project, where you can say that the sun did in fact come back and students could write a creative continuation of the tale.
St. Lucia Day
This unique day takes place on December 13th. A third-century saint, St. Lucia, is honored by girls in Sweden who dress up as "Lucia brides." Usually wearing long, white gowns with red sashes and a wreath of candles on their heads they wake up their families by singing songs and bringing them saffron buns.
On this day, you can put a red sash on both boys and girls, and give them a candle to hold (unlit of course, but battery operated ones would be neat!). You can then encourage the class to write a group song that incorporates the special day and the wake-up process. Walk around the halls singing it to show others in your school that you're celebrating St. Lucia. Return to the classroom and enjoy some cinnamon buns, similar to the Swedish culture's treat (which is called Lucia cats). Students will love the creative and tasty activity!
Cultures, religions, and beliefs vary in important and meaningful ways. Incorporating some cross-cultural traditions in your winter holiday celebrations helps teach tolerance, and it encourages everyone to join in and celebrate the festivities. Consider trying these four culturally-responsive activities in your classroom. You will not only leave a lasting impression on your students, but will be able to incorporate friends, family, and community members, into your special days as well.
Do you have a culturally-responsive classroom? Share with us on Instagram, Facebook, Twitter, and Pinterest.
Heather Aulisio is a third grade teacher in Pennsylvania. She has been a teacher for nearly 15 years and holds multiple degrees and certifications. A freelancer for The Mailbox and other education-related clients and publications, she enjoys writing in order to help and entertain fellow teachers. She currently resides with her husband, Bryan; son, Matthew; and two pugs, Lily and Leo.