Classroom Forms
We found 86 items
These ready-to-use forms will help you keep your classroom, lesson plans, and paperwork organized. Get ready for the new school year with our printable passes, teacher stationery, and student information sheets. The forms below will help you keep track of attendance, homework assignments, and students' grades throughout the year. You'll also find great resources for parent-teacher conferences and group projects. Use charts to monitor behavior, and reward outstanding work with our many awards.
Customizable Classroom Passes
Forms for Substitute Teachers
Forms for New Teachers
Back to School Forms
Parent-Teacher Conference Forms
Classroom Organization Forms
Behavior Management Forms
Portfolios
Customizable Permission Slips and Forms
Lesson Planning Forms
Assessment Charts & Forms
Classroom Checklists
Awards & Certificates
Project Forms
Additional Forms & Resources
Browse Form/Chart Resources
Your Free Gift
Take Back Your Evenings: Top 5 Strategies for Work/Life Balance
It can be difficult to have a life outside of school when you let the demands of teaching take over every moment of your day. This workbook includes the top 5 strategies to help you take back your evenings while still being a great teacher.
Start a free trial today to get your work/life balance strategies workbook absolutely free (a $19.99 value)!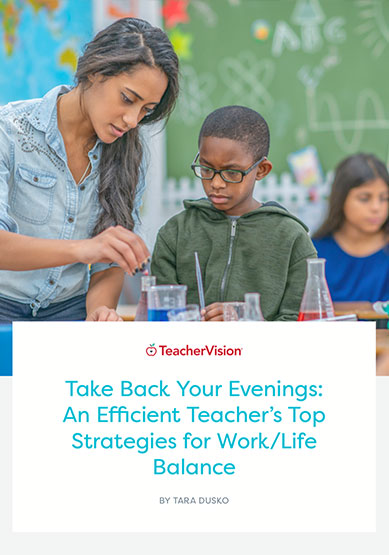 ​