Authored by:
Last edited: July 13, 2023
TeacherVision Advisory Board Member Mikalea shares 5 steps we as teachers can take this summer to be ready to create inclusive spaces and talk to our students about race, racism and empowerment.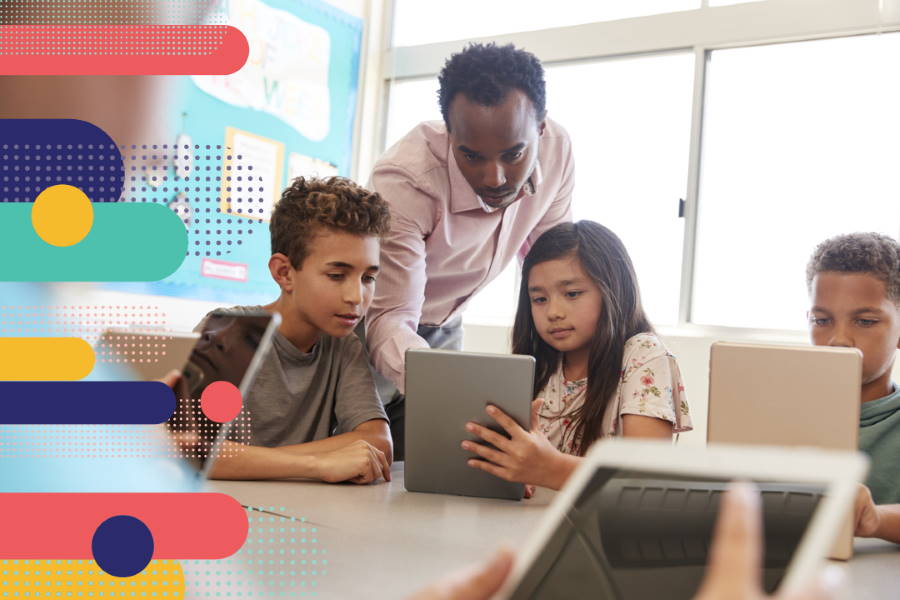 First things first: I am not an expert in culturally-relevant pedagogy, diversity, or children's literature. I am a teacher looking to learn more about racial equity and how to create spaces in my classroom to talk to students about race, racism and empowerment. So, while this article is a good place to start, it is important and necessary to also seek out and invest in expert advice. I've included some experts' Instagrams and websites here.
Ask a Librarian or Bookstore Owner! 
Librarians and bookstore owners spend their careers assessing and curating book collections. They have a deep knowledge of what books and authors are out there and which books would be valuable for the classroom. Right now, many bookstores, especially Black owned bookstores, are seeing an increase in orders. This is great, but it also means it may take time for them to get back to you. Be patient!
Public libraries are also working to create book lists to help individuals deepen their knowledge about the Black Lives Matter movement, and systemic racism. These lists aim to center the voices and experiences of authors and characters that reflect the diversity of our country, rather than just one type of story. Look into these lists and if your local library doesn't have one, ask them if they can create one!
I reached out to librarians at Emory University through their Ask a Librarian form and received a response within the day. I was given a list of resources to start with and also connected with a Professor at Emory whose research is focused on African American Studies. I've included their resource lists below.
Suggestions from the Emory Librarian:
Diversify Our Classroom Libraries
This is where I personally need to do a lot of work. I inherited my classroom library, and while it is somewhat organized I don't know every book that's on my shelf. I need to change this and I need to make sure that my library represents the many experiences of my students and other students across the United States and beyond. I want to start by answering some questions.
What is in your library?
Whose stories do these books tell?
Whose voices are centered?
Do the characters all look the same or similar?
Whose stories and voices are missing? 
 Once you figure out which stories are missing, you can explore book lists like the ones curated in step 1 or the ones included below to help you decide which new books you want to bring in and which old books you can donate, sell or scrap. I plan to buy my new books from local Black owned bookstores. 50States50Books and WeNeedDiverseBooks are great national resources if there are no local options.
Strengthen Our Vocabulary & Deepen Our Understanding
In regards to race equity in our country there is a lot to learn, especially for those of us who have the privilege of learning by choice, and not by experience. We need to be prepared for this journey to be one of constant learning and unlearning. Personally, my goal is to focus on one text each week, whether that be a book, an article, a documentary, or a movie, so that I can take the time to listen, ask questions, reflect on what I learn and discuss it with family and friends.
As we learn, we can also make informed decisions about how we can take action. Decide who to donate to, keep a list of texts you could bring into the classroom, participate in protests, speak up on social media, share what you've learned with others who may disagree. As teachers, I think one of the most valuable things we can do right now is lead by example. Let your students know you are learning, share with them some mistakes you've made along the way and what new commitments you have made.
The White Shift is a website and podcast that offers resources and texts to deepen our understanding of systemic racism. They have created steps to help us commit to justice and end white silence.
Plan Intentional Time in the Classroom to Talk
If we want to talk about race and discrimination with our students, which I think is necessary, then we need to create the space to do that. Take a look at your schedule and identify multiple times that you could keep as a time for students to discuss current events related to race, action steps, advocacy or learning about our history of systemic racism. At my school, students have a period set aside once a week to discuss current events including, but not limited to, racial injustices. Whether it's once a month, once a week or a little bit each day, making intentional time sends students the message that this topic is important.
NEA EdJustice lays out guidelines for how to approach talking to your students and how to create a safe and welcoming environment in this article. Definitely read this before jumping headfirst into talks with your students. They mention helping your school community create a welcoming culture too. If your co-workers and school leaders aren't already intentionally working to improve the school culture, speak up!
Listen
This is the most important step, and often the hardest. We need to listen. We need to listen to our students and their families. We need to hear their experiences and ask them how they are doing along the way. And when we ask how they are doing, we need to take the time to actually listen to their response. When we create spaces that allow ourselves and our students to be vulnerable, and make changes to create more inclusive classrooms, we need to acknowledge that we will make mistakes and we won't have all the answers. This is okay. Find someone, a co-worker, your principal, a parent, a friend, who will hold you accountable to listen and take these steps.
Mikaela Prego is an elementary educator from Massachusetts. She spent the last 3 years teaching 4th grade in Colorado, now she is back teaching in Massachusetts. Her favorite subjects to teach are math, science and social studies and she is a huge fan of putting the students in charge of as much of their learning as possible. You can follow her classroom (@whoareweintheworld) on Instagram.