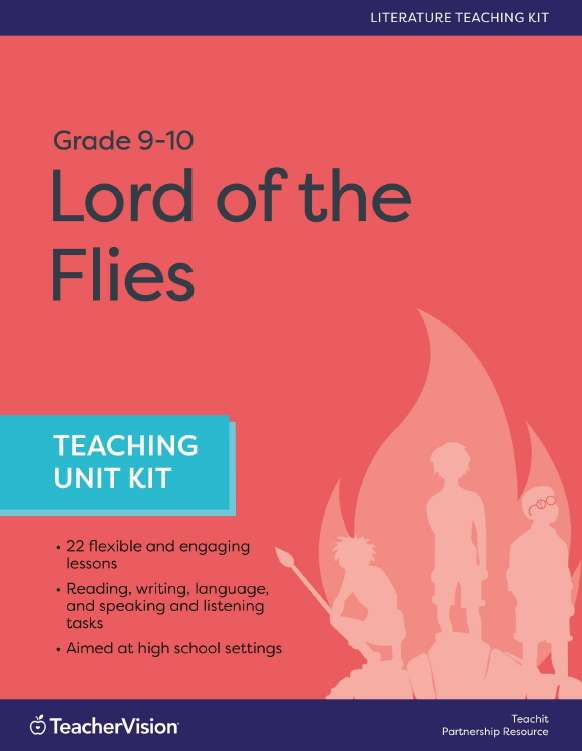 Purchase or subscribe to access this resource.
$14.95
Included with a Premium Membership
Subscribe for instant access to this and every resource on TeacherVision.
Subscribe
A complete teaching kit for a unit on Lord of the Flies
Help your students dive into the symbolism, moral lessons, and real meaning of William Golding's novel with this comprehensive teaching kit of lesson plans for Lord of the Flies. Featuring guided lessons that cover every chapter and hundreds of student activities, this kit has everything you need to teach a full or partial unit with no hassle, no prep, and no additional resources!
What's Included In This Teaching Kit
For the teacher:
22 complete guided lesson plans, one for each chapter - use all, or choose the ones you need
Lesson plans feature bell-ringer, main, and assessment activities to mix and match
Step-by-step walkthroughs for each lesson, plus suggestions for extensions and assessment
Thought-provoking close-reading assessment questions at the end of each act to reinforce mastery
For the student:
More than 75 hands-on activities and resources for individual and group practice - just print and share
Activities to promote close reading and a close understanding of the text
Insight into the moral lessons, allegorical meaning, and central themes of the text
Assessment questions to test knowledge of Lord of the Flies chapter summaries
What You'll Find Inside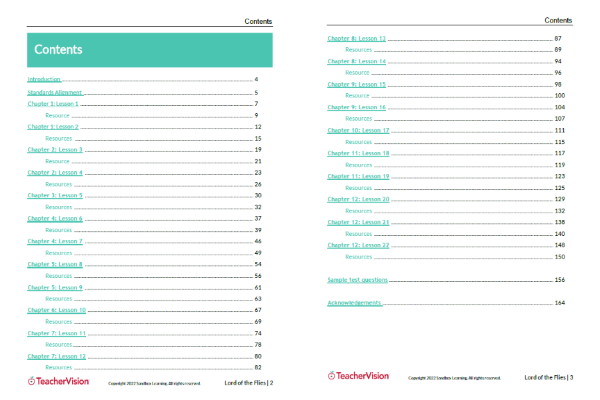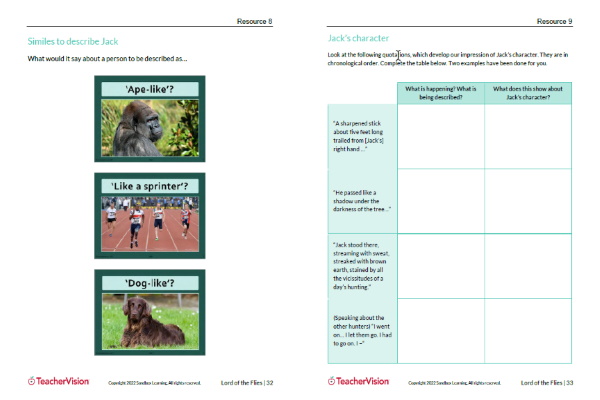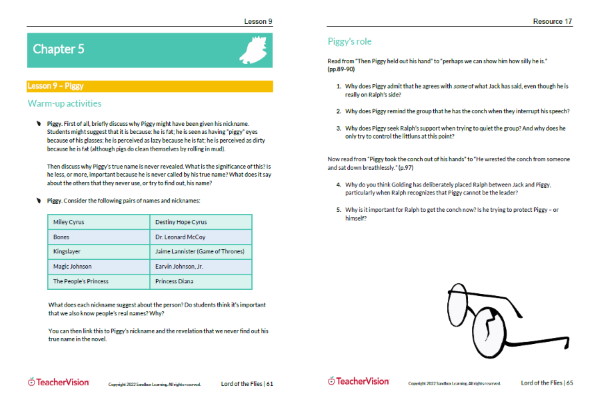 Authored by:
Last edited: March 30, 2022