CREATED BY:
LAST UPDATED: April 10, 2023
Having trouble coming up with something to say and getting weary of writing the same things on report cards?
Check out this list of 50 quick report card comments to help you get the job done. Thank us later!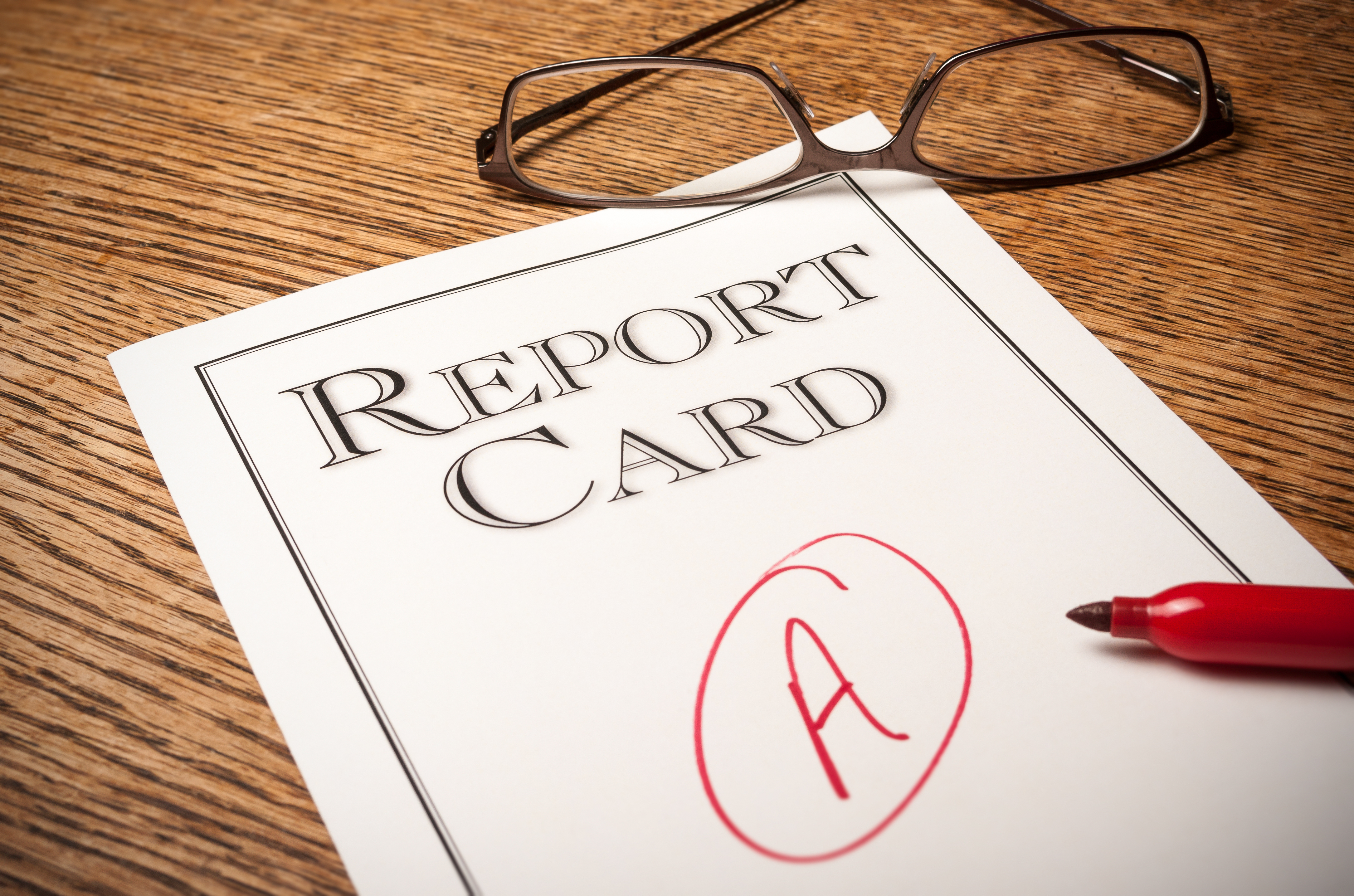 There are things during the school year that teachers often view as highlights, such as assemblies, group activities, plays, performances and graduations. Report card time, however, has a different effect. It's time-consuming, exhaustive and feels restrictive in the way we communicate about students and relay their progress.
But what if it didn't have to be that way?
Student report cards allow teachers to assess and evaluate student progress and establish channels of communication with parents and guardians, strengthening the connection between home and school. We want to explore the idea that report card time could be viewed as informative and positive to know how to move ahead in the learning process.
Stop scrambling for the right words when it comes to writing report card comments. Use our comprehensive list of 50 thoughtful and quick report comments to save you time and energy while maintaining efficacy and positivity.
Report card time never sounded so good.
50 Quick Report Card Comments
Takes initiative with problem-solving
Excels in reading comprehension
Exemplifies the qualities of a hard worker
Exercises math facts with dedication
Diligently hands in homework assignments
Produces work in a timely and efficient manner
Exhibits a positive attitude toward learning
Approaches new challenges with enthusiasm
Presents as a role model for others
Demonstrates great improvement in the following areas:
Abides by the classroom rules
Actively participates in classroom activities
Works toward mastery of sight words
Needs improvement to reach full potential in the following areas:
Demonstrates maturity and social skills beyond grade level
Active participant in class discussions
Puts best effort forward no matter the subject area
Applies new skills without fear or hesitation
Adapts easily during times of transition
Exhibits developed coping skills during hard times
Mentors others in small group settings
Demonstrates a sense of humor and is gentle with themselves and others
Shows elevated work habits
Acknowledges and abides by class time expectations
Takes schoolwork seriously
Requires some extra attention in the following areas:
Shows kindness and empathy to peers
Indicates a lack of desire for progression
Has difficulty with outside distractions
Voices positive comments concerning other students work and participation
Produces good work under a variety of circumstances
Engages in lively discussions
Asks relevant and pertinent questions
Struggles to remain engaged in these circumstances/subject areas:
Gracefully receives feedback and instruction
Advocates for their own rights and needs
Organizes thoughts and materials in a mature and responsible manner
Respects and is considerate of authority, boundaries and feelings of teachers and peers
Offers to help when a need is identified
Engages in creative and critical thinking
Asks for clarification when unsure
Models respectful behavior
Compliments others on their efforts and work
Requires redirection often
Needs scaffolded instruction for maximum retention
Takes responsibility for actions
Demonstrates appropriate impulse control
Exceeds social/academic expectations
Needs assistance in approaching benchmarks
Makes connections and friendships easily
There is so much more to our students than a simple academic update- but it's hard to find the time to articulate each student's holistic progress. We hope this list will enable you to communicate more effectively with parents and guardians and open up your time.
Looking for more great ideas?
Head over to our Report Card Comments & Phrases Resource Hub where you'll find a trove of report card comment resources to help you.
Find Report card comments and grading strategies for teachers in every classroom - 90+ pages of grading comments examples, tips, and advice for managing student grades.
Sign up for the TeacherVision newsletter to get daily or weekly updates on everything new and coming up in the world of teaching. Create a free TeacherVision account to start downloading your free teaching resources and lesson plans from our huge library of resources and tools.