Purchase or subscribe to access this resource.
$14.95
Included with a Premium Membership
Subscribe for instant access to this and every resource on TeacherVision.
Subscribe
A complete teaching kit for a unit on A Midsummer Night's Dream
Take your students on creative, engaging and interactive journey through the classic Shakespeare play with this comprehensive teaching kit of lesson plans for A Midsummer Night's Dream. Featuring guided lessons that cover every scene and more than 70 student activities, this kit has everything you need to teach a full or partial unit with no hassle, no prep, and no additional resources!
What's Included In This Teaching Kit
For the teacher:
A complete guided lesson plan for each scene - use all, or choose the ones you need
Step-by-step walkthroughs for each lesson, plus suggestions for extensions and assessment
Suggestion for extension, differentiation, and use of alternate resources and media
For the student:
More than 70 hands-on activities and resources for individual and group practice - just print and share
Activities to promote close reading and a close understand of the text of the play
Insight into the social, historical, and cultural context of the play - with modern considerations
Close analysis of Shakespeare's language, staging options, and modern adaptations of the play
What You'll Find Inside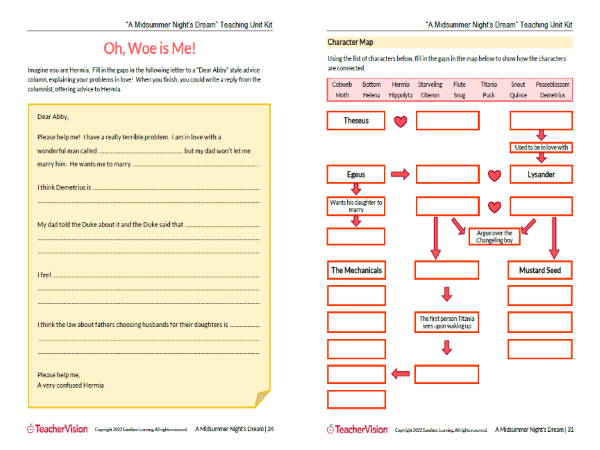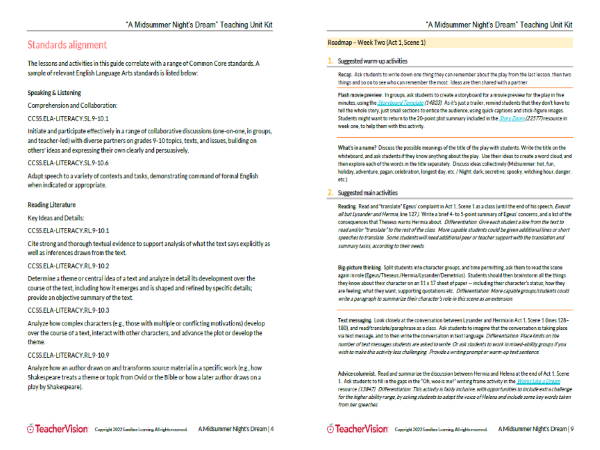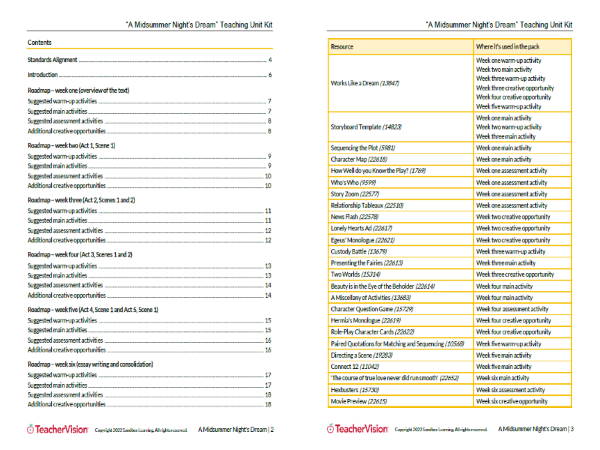 Authored by:
Last edited: March 30, 2022