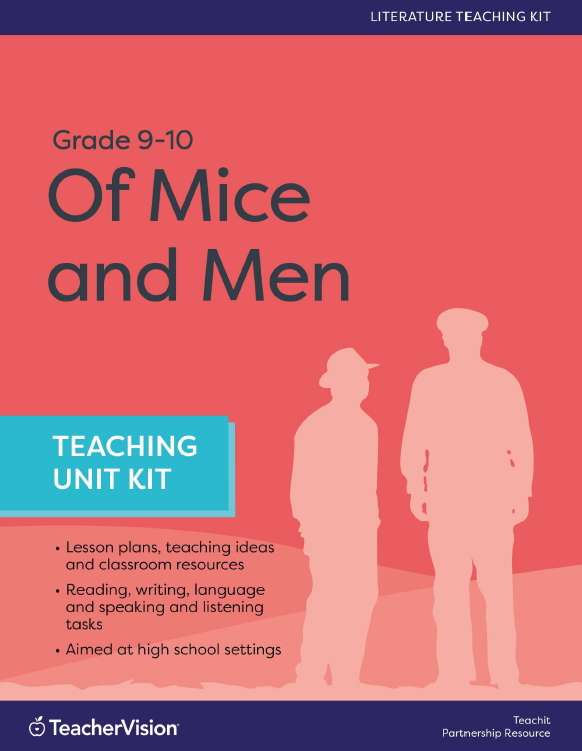 Purchase or subscribe to access this resource.
$14.95
Included with a Premium Membership
Subscribe for instant access to this and every resource on TeacherVision.
Subscribe
A complete teaching kit for a unit on Of Mice and Men
Help your students explore the simplicity and complexity of John Steinbeck's award winning novella with this comprehensive teaching kit of lesson plans and teaching ideas for Of Mice and Men. Featuring guided lessons designed as a 'route through' the text and a choice of activities to mix and match with each section, this teaching kit has everything you need to teach a full or partial unit with no hassle, no prep and no additional resources!
What's Included In This Teaching Kit
For the teacher:
6 clear sections to correspond with the sections (or chapters) in the text, each with lesson plans and a selection of activities to choose from
Teaching ideas and accompanying resources with suggestions for differentiation, extension and assessment
Stand-alone activities in each section, offering the freedom to decide which to use and how to combine them within a lesson or series of lessons
Ideal structure for a 'first reading' of the text, reading section by section and working on corresponding activities without students needing to know the rest of the text
For the student:
Huge selection of student activities and resources for individual and group practice - just print and share
Activities to promote close reading and a close understanding of the text
Strong focus on the themes, characters and life in 1930s America to explore social, cultural and historical contexts
Considers Steinbeck's ideas and perspectives while analyzing use of structure and language
What You'll Find Inside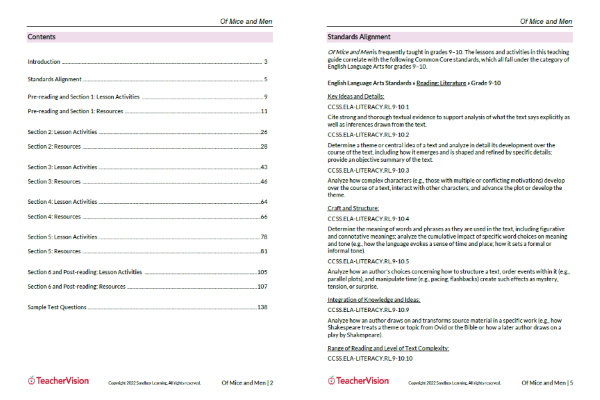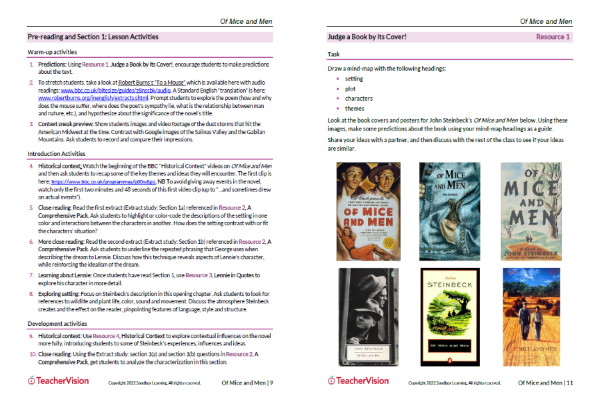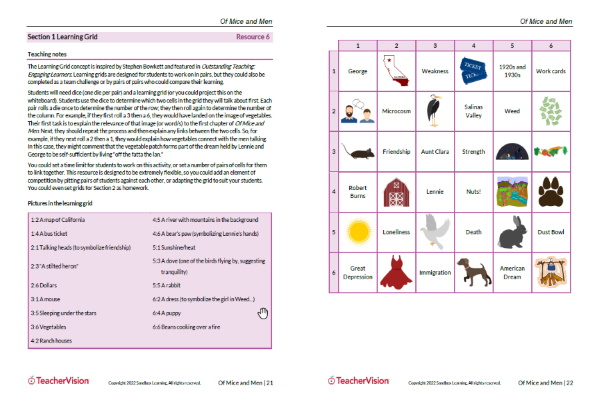 Authored by:
Last edited: April 8, 2022