Transitioning out of school closures and forced remote learning might be the toughest challenge the education system has faced in a generation or more. TeacherVision Advisory Board Member and veteran teacher lays out an empirical picture of what the fall of 2020 might look like.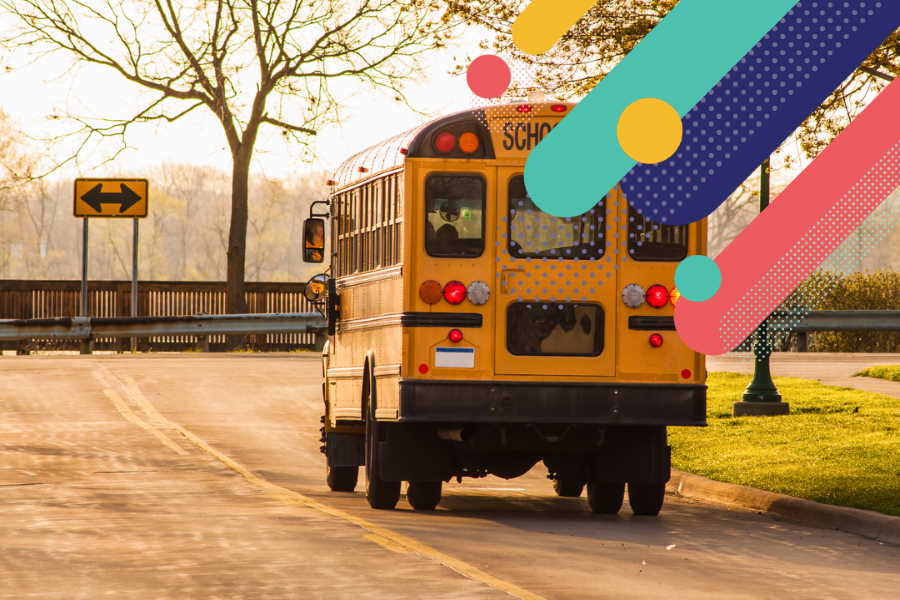 As this unprecedented school year winds to an end, it's the question we're all wondering about - what will school look like in the fall?
"The short answer is: different," observed Dan Meyers, Assistant Head of School and Dean of Faculty at the The Ethel Walker School in Simsbury, Connecticut.
Among the educators I talked to - some administrators working in urban public school districts, some independent school administrators - opinions varied, but all agreed on some likely major changes:
Class Sizes Could Be Smaller
This may mean splitting students into cohorts who only attend class on certain days of the week.
Online Education Is Here to Stay
Flipped, blended, individualized, and self-paced: all the hard work teachers have been putting into developing their technological skill set will continue to pay dividends in the fall as schools prepare for continued social distancing and embrace these student-centered pedagogies.
Students Will Need Social-Emotional, Behavioral, and Mental Health Support
Mario Florez, Chief of Social, Emotional and Behavioral Learning for Holyoke Public Schools in Massachusetts, anticipates a shortened school day (be it in-person, hybrid, or virtual) with emphasis on supporting the social-emotional, behavioral, and mental health needs of students who have survived trauma, and a phased re-entry period. And, his district plans to continue to provide services to students and families, including meals, technology, and mental health care services.
The Future of Extracurriculars, Athletics, and Co-Curricular Activities Is In Flux.
Some activities have been able to pivot easily into a virtual space while others are still trying to find their way.
Their concerns for the fall also revealed some significant themes:
Equity
Allison Martin, assistant principal at Northwest Middle School, a 7-8 public school in Salt Lake City, Utah, observed that right now, education is about who has the most access. "Are we able to get the internet to homeless children? That should be the measure of our success." Florez shared that his district is concerned about growing levels of disengagement, and a corresponding equity gap in learning and behavior. Meyers agreed, noting the increasing divide between the private and public school experience: "I hope that states and municipalities decide to invest in schools as a critical public good."
Community
Imagining a future with students and teachers in masks, canceled school-wide events, and lunch time socially-distanced, Meyers observed: "We'll have to rediscover how to be in community with each other."
Living With Uncertainty
Waiting for guidance from their governor, Martin shared: "Teachers keep asking the same questions. Nobody knows, and nobody likes that answer."
We'll All Be Asked To Stretch
Florez shared that he hopes to develop his faculty and staff's bandwidth: "There is no precedent for this." As a result, all educators will be asked to develop their capacity to support students in a changing environment.
Despite these challenges and uncertainties, all agreed that there is much to celebrate and to look forward to in the fall.
Resilience
Florez sees resilience in his students, their families, and staff; he sees closer relationships, more vulnerability, and genuine compassion in his colleagues.
Greater Preparedness for Future Crises
We may not feel ready for the next snowstorm or earthquake yet, but these school leaders agreed that schools now have greater infrastructure and training in place to meet those challenges when they inevitably arise.
The Future of Education
"The pandemic has had the effect of pushing pedagogy forward to be more empathetic and more student-centered, more individualized" shared Meyers. Martin agreed, drawing parallels to the work of thinkers like Paolo Friere. She shared that now learning is "more engaging, more authentic. Students are producers rather than recipients."
The good news is that schools, teachers, and communities have already done much of the hard work to position themselves for an uncertain future. And in doing so, they have made clear the significance of schools to all of us.
So what will the fall look like? As Florez shared - "I have no idea."
What does Fall 2020 look like to you? Share with us on Instagram, Facebook, Twitter, and Pinterest.
Andrea Cartwright brings twelve years of high school English teaching experience to her blog and consulting practice, On Education. She is passionate about creating innovative, student-centered curriculum, empowering student voice, and supporting teachers through community and best practice. While she has been a lifelong Californian, Andrea currently lives in Connecticut with her family and is braving her first New England winter.