Veteran teacher and TeacherVision Advisory Board Member Heather provides some thoughts and guidance on how to recover lost achievement gains, a sense of safety, and community spirit when school opens again in Fall 2020.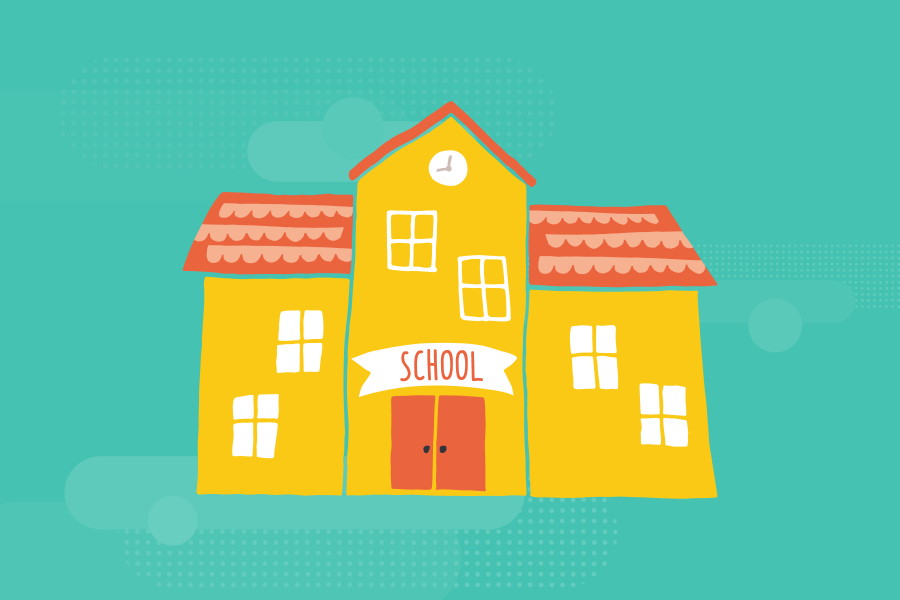 When (IF?!) students walk back into school buildings in Fall 2020, school life as we all know it will be quite different! Both students and teachers will inevitably face numerous challenges when the doors open again - some known, and some unknown. Remote teaching and learning was a mostly successful work-in-progress, and while most of us adapted pretty well to "the new normal," a lot of the things that make the classroom community such a special place were diminished along the way. There are so many unknowns about Fall 2020: What do the learning gaps really look like? How will students adjust to new distancing and hygiene regimens? Can we regain the sense of community that was a shadow of itself in a Zoom room?
Once we are all past the happiness and excitement of returning to school, some real work will need to happen, on both sides of the desk, for the REAL "new normal" to take root and flourish.
Here are some things we can do to recover things like lost achievement gains, a sense of safety, and a sense of community!
Use Pre-Assessments
While no student loves a test, a basic grade level entry pre-assessment may be necessary the first week of school to help you understand where the learning gaps are, and how you might want to plan for differentiation. The pre-assessment should include items that students should have mastered at the prior grade level.
For example, third graders work heavily in multiplication. However, if basic addition facts weren't mastered in second grade, students will struggle with skip counting and utilizing additional strategies that are helpful when multiplying larger numbers. Pre-assessments will help you determine where any learning gaps may have developed during remote teaching, and you can focus accordingly.
Look Back
What should your students have covered in March of the last academic year? If school closed when third grade students were learning how to measure to the nearest inch, half inch, or quarter inch, they did not receive that instruction. Scan your district's scope and sequence to help you cover this content, in addition to covering what they need in their current grade level.
Contrary to what is normally done at the beginning of the year, the transition from remote to in-class learning means that you are likely to notice that course and content changes will take place and be added to district requirements in an effort to pick up where everyone left off. Being mindful about the curriculum path you (and other teachers) improvised during school closures will help you plan effectively for where you may need to be flexible with instruction.
Share Critical Information With Other Teachers
Just as in a regular back-to-school scenario, you and your colleagues can provide each other with a wealth of information about incoming students. More than ever, this information will be critical in a post-closure classroom. Was a student on a list for possible retention? Were they on watch because they were struggling in reading class? You may want to take some time over the summer, or while doing end of year grading, to write up anecdotal student notes to share with next year's teachers. They will not only appreciate your input and your help, but your input will give them a sense of which direction to go in when teaching certain students. Because your class will be split up and moved to various teachers, consider putting together a file folder on each child with observations, grades, concerns, enrichment, or attendance or behavior logs.
You can also check in with your incoming students' previous teachers to do some of your own digging so you know where to seat certain students and who you need to keep a careful watch on academically.
Don't Overwhelm Parents
Parents did not ask to take on a homeschool role. Also keep in mind that many were teaching their child while working from home, while caring for other children, or while working through issues like the loss of a job, business, or even loved one due to COVID-19.
The paperwork that is usually sent home the first week can be overwhelming. Take a look at what you usually send and cut it down to bare bones, if you can. The last thing your parents want is to look at tons of paperwork and get burnt out from the get-go.
You can also reconsider the amount of homework you used to send. Rather than sending home a math worksheet daily with 10-20 problems, cut the problems in half, or send work home 2 times a week instead.
Review School Rules
The new group of students you welcome to your class is going to be extremely out of practice with school rules and expectations. They were at home, in their comfort zone for an extremely long period of time; able to get up and move when they needed to, snack when they wanted, access video games and technology, and they were not around other children besides their siblings. Coming back to school will be a shock to the system that might affect some students' behavior.
Rather than issue your own set of rules, treat your classroom like a democracy and create rules together. Students need to feel like they are actively involved in classroom policies and procedures, so come up with everything together.
The key to good behavior is a clear command of expectations and a consistent routine. Teach them that learning can be fun, but there are certain guidelines that need to be followed.
Consider implementing a morning message circle into your day so that students learn again how to be active listeners, how to clearly communicate, and how to talk about how they feel and what they need. This is also a great time for you to listen into your students' worlds to gauge how they are doing both mentally and emotionally after the quarantine and with the transition back into a public institution.
Above all else, your patience will need to be refined, because all educators are going to need plenty of it! Be empathetic of what each child has gone through, greet them each day with a warm smile and an "air high five," and bring your best lessons and best practices. Teach your students that school is a fun place where learning happens, where people care, and where a safe space exists after the world shut down and everyone hits the reset button again!
What advice do you have for planning now to go back to school in the Fall? Share with us on Instagram, Facebook, Twitter, and Pinterest.
Heather Aulisio is a third grade teacher in Pennsylvania. She has been a teacher for nearly 15 years and holds multiple degrees and certifications. A freelancer for The Mailbox and other education-related clients and publications, she enjoys writing in order to help and entertain fellow teachers. She currently resides with her husband, Bryan; son, Matthew; and two pugs, Lily and Leo.