Authored by:
Last edited: August 21, 2022
Veteran Teacher and Advisory Board Member Heather provides 4 simple ways to build some community in your virtual classroom in the event that COVID-19 makes distance learning necessary again in Fall 2020.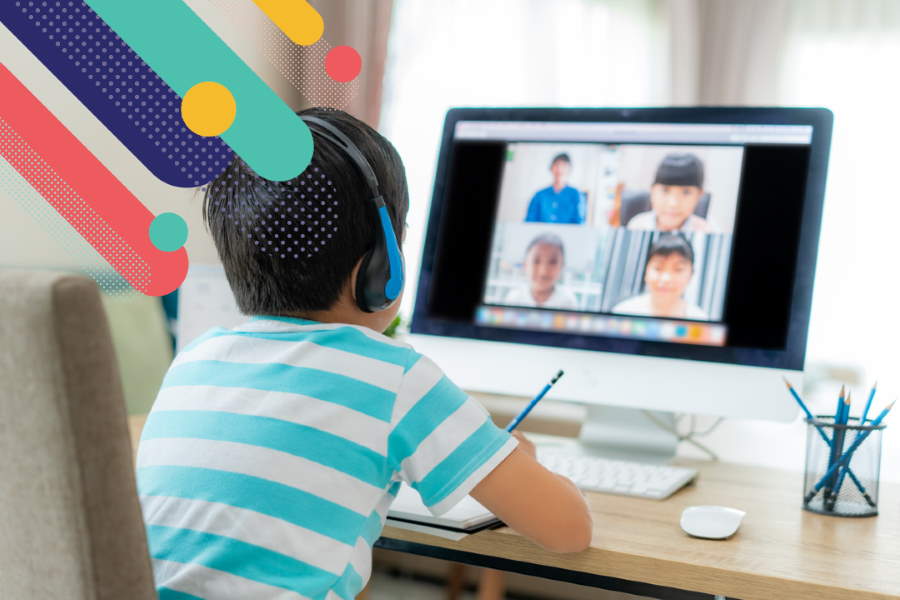 One of the biggest worries for teachers as we approach the Fall 2020 school year is the possibility that they won't be able to physically meet and greet their new students in the fall. With so much uncertainty still lingering in the air, it's important to be prepared for the worst-case scenario. If students aren't permitted to go back into the classroom this fall, you can still get to know them and establish a positive rapport from the get-go. Here are some awesome ideas that will make distance learning more fun and will help your new group of students feel comfortable, eager to learn, and excited to eventually meet you in person!
Flat Teachers
The Flat Teacher Movement will remind you of a Flat Stanley Project. This modern remake of an old favorite requires you to create a Bitmoji of yourself that can be printed out and placed in an envelope along with a welcome letter for your potential students. Some teachers extend the activity and create a calendar of sorts, in which they ask the student to complete a task and bring you along. For example, students can be asked to take out the trash for their parents, read a chapter in their book to you, or even bring you along if playing a video game. The whole point of the project is to make students feel more comfortable with you, have fun, and feel like you are physically there with them.
Laminate your Bitmoji and ask students to take photos of the places they take you to document your fun times together. Consider putting together a class book for all to enjoy virtually or as a bound version if and when everyone returns to school.
Use this Flat Teacher Choice Board printable to create a quick and fun icebreaker activity.
Weekly Zoom Lunch
Designate a day of the week to have a Zoom lunch with your students and call it a Chew and Chat. It will make them feel like they're back in the cafeteria when they eat with all their friends, and you can listen intently to some of their conversations to better understand your kids' interests. This is also a great time for them to bond with you! You can meet and see parents as they pop their heads in the shots and help you to put a name with a face.
Survey the Parents
Remember that your new students' parents have been their learning coaches for the past several months. To help understand your kids and create a classroom community where everyone feels comfortable and their social, emotional, and educational needs are met, send out a survey for parents to complete.
This survey will give you a sense of your students' attitudes, fears, strengths, weaknesses, interests, and goals for the year so you can design lessons and adjust your activities accordingly.
Download the Fall 2020 Return to School Parent Survey printable.
Generate a Morning Message
Nothing sets the tone and signals that you're here more than a morning message. It's a great way to start the day whether you're physically or virtually with your kiddos. Using Google Classroom, post the objectives and goals for the day. Post a warm up question that requires everyone to type a short response. Questions can range from simple to detailed, from "What did you do yesterday after school?" to "Name your favorite dessert." This is also a wonderful time to post a video clip to review the previous day's skills, post a problem of the day to solve, or even a journal prompt that students can warm up with.
Online learning doesn't mean the warmth, personality, fun, and engagement needs to be missing from your unique classroom community. Consider some of these suggestions to make students and parents feel comfortable and a part of your team, until you can all be together again.
Heather Aulisio is a third grade teacher in Pennsylvania. She has been a teacher for nearly 15 years and holds multiple degrees and certifications. A freelancer for The Mailbox and other education-related clients and publications, she enjoys writing in order to help and entertain fellow teachers. She currently resides with her husband, Bryan; son, Matthew; and two pugs, Lily and Leo.