CREATED BY:
LAST UPDATED: November 30, 2022
Veteran teacher Heather breaks down the process for how to set up and facilitate a morning meeting in your classroom. This teaching strategy is an effective way to build classroom community and set the tone for a good day.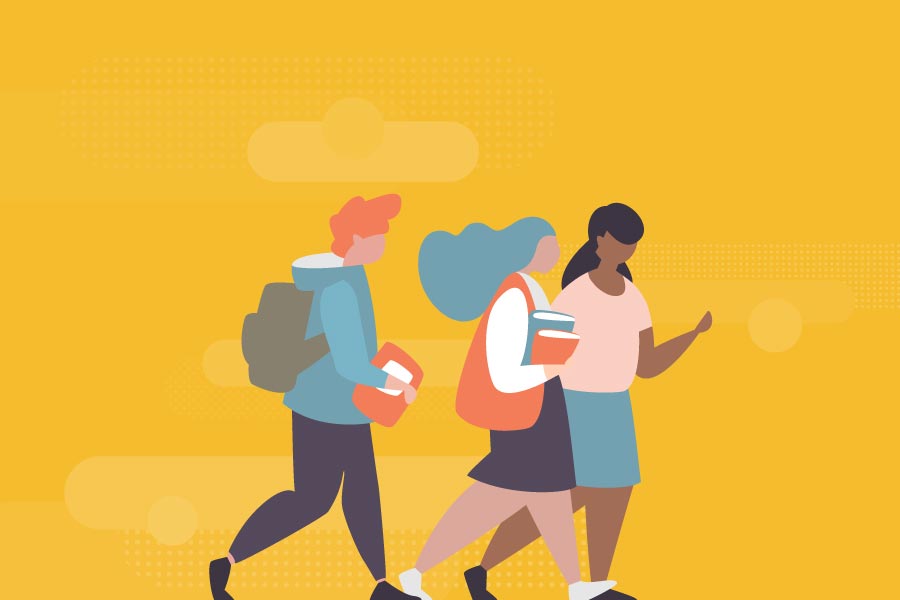 The way a morning goes, in the life of an elementary student, can make or break his day. Not only does a good morning set the tone for the child, it paves the way for academic success. Students feel happier, focused, and cared for when their teacher and those that are around them, takes the time to have a morning meeting.
These meetings build classroom community and help children to become empathetic, patient, and respectful to one another.
If you'd like to learn more, read on to learn how to effectively design and facilitate a morning meeting for your elementary students.
Set Up
It's best to introduce the concept of morning meeting to your students at the beginning of the school year. You can even do it on the very first day.
You should designate one area in your room as the meeting spot. Many teachers choose to use a large, inviting area rug, off to the side of their room. If you have limited space, you can still have a morning meeting at students' desks.
Some teachers also find it helpful to post guidelines that need to be followed during morning meeting. Often times, especially in the beginning of the school year, students need reminders to listen intently and not speak over or interrupt their peers.
It's also helpful to have morning meeting near some kind of SmartBoard, white board, or portable dry erase board/easel. This allows you to post a quote, a direction, or even a picture to help spark your conversations.
Facilitation
Morning meetings are relatively short. They range from 10 minutes to 20 minutes. There are many different ways you can customize your morning meeting. Some veteran teachers feel the most successful steps include:
Greeting
You can give each student a high five or fist bump (they can choose) as they make their way into the morning meeting area. Teachers like to seat students in a circle so they can see one another when possible. Go around the room and greet each student by name ("Hello, Sam.") through speaking, songs, or echoing (so students can say hello too). Eye contact is extremely important.
If you have a group that has persistent behavior issues, special needs, or a delicate home life, it's important that you help them feel safe and special. Be sure to smile a lot, reassure them, and also invite students to share how they are feeling (happy, sad, nervous). These shares can help you better understand what they need throughout the day.
Share
If you take the time now to allow students to share what's on their minds, you'll notice you'll have fewer interruptions during your lessons and more on task behaviors.
Students are able to tell the class one thing (about their evening, their sports activity, their weekend plans, etc.) or pass (some students are shy and it takes them some time to warm up). You can even have a theme, like sharing their favorite ice cream, sport, or movie.
Some teachers prefer to use this time to allow students to ask questions to one another based on what was shared, or provide a comment or positive feedback. This helps build respect and rapport with one another.
Something to Think About
Many veteran teachers like to post a quote on the board to give their students something to think about. Some other teachers prefer to post a cool fact, or a unique vocabulary word-it's up to you. You can find things like this in our Daily Teach newsletter. You can also use this time to review a skill they've learned the day before (either together or by participating in a short activity-matching, unscrambling, trivia, etc).
Morning Message
Once you've greeted one another, shared something, and got their minds thinking, it's a wonderful time to set the tone for the day. First, announce the date, cycle day, and weather. Then, using short bullet points quickly go through what students will learn and do in each subject. This is the root of the activity.
Wrap It Up
Finally, before beginning the day's lesson, students are permitted to do a hands on activity with one another. Some teachers prefer students to dance and get energy out, others will do a short team building activity that requires group work to be successful.
Additional Tips and Resources
Remember, it can take some time to get morning message flowing. Students will learn that their time is limited and that they need to refine what they want or need to say. To help this along, you may want to have some kind of timer that they can see counting down, so they understand how long they get to speak (no more than 30 seconds per student).
You may also want to begin the year with a speaking stick, wand, or ball that students can hold then it's their turn to talk. This helps provide a physical reminder to other students that they shouldn't be speaking if they aren't holding anything.
Some students will better understand the practice of morning message by seeing it first. Consider showing some video clips to help your kids see what the daily event looks like and how it can be run.
The important thing to remember is that you need to be patient. Morning message can take some time to get rolling. It's not going to go smoothly or perfectly at first. However, with some time, your students will have the routine down pat, and you'll really start to notice joy, kindness, focus, and respect for themselves, one another, and you.
Do you use Morning Meeting in your classroom? Share with us on Instagram, Facebook, Twitter, and Pinterest.
Heather Aulisio is a third grade teacher in Pennsylvania. She has been a teacher for nearly 15 years and holds multiple degrees and certifications. A freelancer for The Mailbox and other education-related clients and publications, she enjoys writing in order to help and entertain fellow teachers. She currently resides with her husband, Bryan; son, Matthew; and two pugs, Lily and Leo.