Winter Solstice – Videos & Activities
The winter solstice occurs on Tuesday, December 21, 2016. Use these educational videos and related activities to teach students about the changing seasons.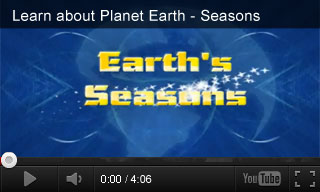 Learn about Planet Earth – Seasons
Appropriate Grades: 1–5
This simple video will help kids visualize how the tilt of Earth's axis causes seasons to change as it orbits the Sun. Students will learn about the summer solstice and winter solstice.
Source: APPUSERIES on youtube.com
Length: 4 minutes 6 seconds
Extension Activities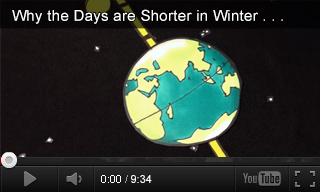 Why the Days are Shorter in Winter and Longer in Summer
Appropriate Grades: 5–8
In this artistic video, students learn how the seasons are created by the locations of the sun and the earth. They also will find out how the winter and summer solstices make the days longer and shorter.
Source: A. Hughman on youtube.com
Length: 2 minutes 43 seconds
Extension Activities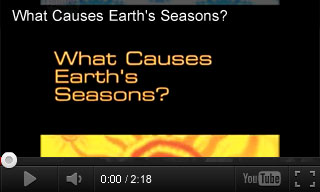 What Causes Earth's Seasons?
Appropriate Grades: 9–12
In this video, students will learn seasons occur because of the tilt of Eath's axis.
Source: Ignite Learning on youtube.com
Length: 2 minutes 18 seconds
Extension Activities
Please preview the Closed Captioning (CC) to ensure it is appropriate for your students. These captions are provided by the video publisher and may not represent the spoken content.
If you need to teach it, we have it covered.
Start your free trial to gain instant access to thousands of expertly curated worksheets, activities, and lessons created by educational publishers and teachers.
Start Your Free Trial