Use this slideshow to provide an introduction to rocks—explaining what they are made of, the three different ways in which they form, and some of the ways in which surface rocks can be broken down.
Excerpted from
Eyewitness: Rocks & Minerals
Get an in-depth, comprehensive look at rocks and minerals with a unique integration of words and pictures.
Receive 20% off your DK purchase with promo code DKCLIP.
Objective
Students will learn that rocks are made of minerals and are classified according to how they formed. They will also learn that weathering and erosion constantly break down surface rocks.
Suggested Time
15 minutes
Reading Level
Upper Elementary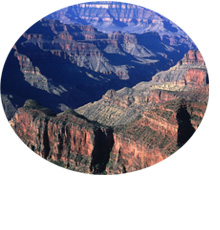 Teacher Background
The Earth is thought to be about 4.6 billion years old. Because rocks can provide valuable information about the Earth in previous times,
Read more
Continue the Conversation
Ask students what they think the phrase "solid as a rock" means. (It usually implies a non-changing situation.) Now that students know that rocks constantly move, break down, and become other rocks, does this phrase seem as true?
Write about it
Have students imagine they are geologists exploring the Grand Canyon. What do they think they would see? Why would it become more exciting as they move deeper into the canyon?
Lesson Contents
TEACHER RESOURCES
Extension Activities
Reinforcements
Word Power Vocabulary
Grade: 4 - 6
Students practice vocabulary relevant to rocks by using each defined word in a sentence.

Rock Specimen Report
Grade: 3 - 5
Students collect samples of rocks and record their observations.