Elementary schools have an arsenal of tools that can be utilized to help students with greater social-emotional needs, and many of them can be found right in your classroom.
We all have students with higher needs than others, whether those needs are academic or social-emotional. It's often easy to identify the children with social-emotional needs: they sit alone, they have trouble integrating into a group, and they may have odd or unexpected behaviors. Elementary schools have an arsenal of tools that can be utilized to help these students, and many of them can be found in your classroom. Take a look at some of the tools and strategies teachers can use to help these kids!
Morning Meeting:
Start with strategies you can implement within your classroom.
Morning meeting is a great place to build connections and help students develop social skills. Morning meetings are comprised of a written message from the teacher outlining the day, a greeting (a handshake, a walk across the circle to say "good morning" to someone, a high five, etc.), and a share. These three pieces are extremely flexible and can be tailored to focus on social skill-building. Perhaps your share one day asks, "What makes a good friend?" Maybe another it can be, "What are your favorite games to play at recess?" to promote groups of people playing together. My students absolutely love morning meeting—to the point they are very upset if we need to skip it (which rarely happens). I find it consistently starts the day off on a good foot.
Connections With the Teacher:
A lot of social issues come up at recess, which is often a time the classroom teacher is not with their students. Because we have so much to teach, it can be difficult to address recess issues immediately after they arise.
One way to make sure that we as teachers stay on top of things is to offer opportunities for kids to communicate with us, even when it is not a good time. I have a small black box in my classroom where the kids can drop notes. I check the box numerous times throughout the day, and am able to find a minute to pull the student aside to address the issue. Child-teacher communication and trust are crucial for helping kids, especially those with social-emotional needs.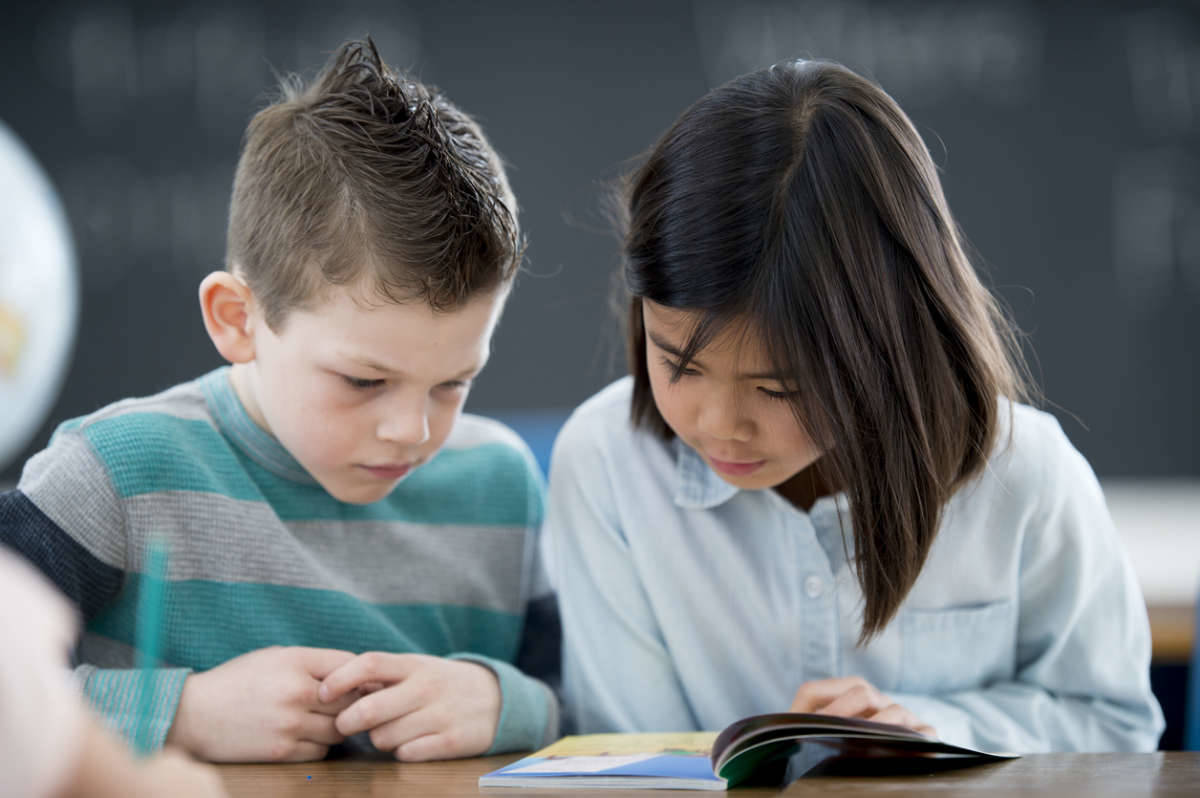 Role Models/Book Buddies:
Another way to help promote friendships within the classroom is to strategically group kids into partnerships that you think will benefit both students. Sometimes I will pair a very social, friendly child with one who struggles, and they end up forming a friendship because of that choice. Another great way to promote social learning is to participate with another classroom of a different grade in Book Buddies.
School Psychologist/Adjustment Counselor/Guidance Counselor/Social Worker:
One of a school's greatest resources is its psychologist or counselor. A school psychologist is trained to administer and interpret academic and social testing, meaning they are well-versed in the variety of needs within a school and have a heavy background in all issues social/emotional. This person is a great go-to when you need advice, a strategy, lesson, book, or somewhere for the child to go and speak with an adult one-on-one.
Parents:
Finally, simply scheduling a phone call or sit-down conversation with a child's parents can teach you wonders. Perhaps the parents are going through a tough divorce, or just had a new baby. Maybe the child doesn't see her father anymore but hasn't mentioned this at school. Someone might be ill. There is so much going on beneath the surface for our students, and often parents can offer insight a student may not be aware of or even be capable of expressing. Parents know their child best, and are a wonderful asset to the team.
Know that when you are dealing with issues beyond your knowledge, you are not alone.
There are many people within the school system and also in the child's life that can help, and as long as we all work together, we can provide the best toolbox of support!
Want more from this author? Check out Lisa's advice on classroom seating or creating meaningful classroom rules with your students.
Author Bio:
Lisa Koplik is a fourth-grade teacher at the Greenwood School in Wakefield, Massachusetts. She loves teaching math, reading intense read-aloud books that promote complaints when she has to stop reading, and figuring out educational games to play with her students. Check out her video series on classroom management!