Authored by:
Last edited: July 11, 2020
TeacherVision Advisory Board member, Mikaela, designed five teaching mantras to help you get through these last few weeks of school. Like taking a deep breath, these mantras will help you recenter during this busy time.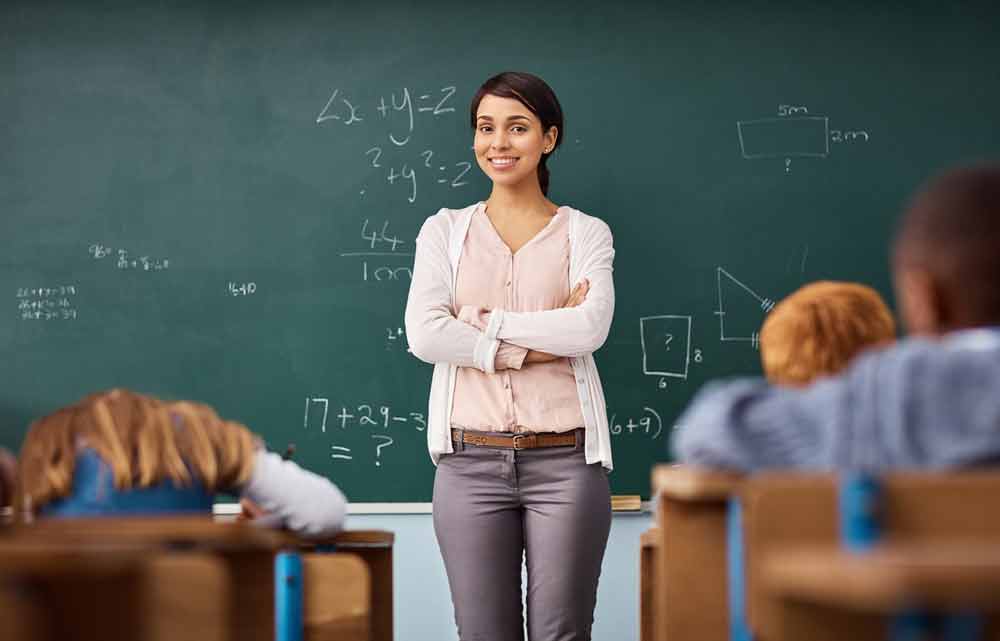 I have moments in the classroom where I feel overwhelmed, unhelpful or just plain tired. In those moments, I like to use mantras to recenter myself. It is helpful to keep a colorful printed mantra on or near my desk.
Why Mantras Matter
There's a good amount of psychological research that supports the theory that mantras, an intentional mindfulness practice, support mental and physical well being. They help individuals deal with life's unexpected or unplanned stressors.
I designed these five teaching mantra cards to support you to get through the last few weeks of school. This time of year can be challenging and you may feel overwhelmed or just plain exhausted. I also recommend that you use mantras with your students. Chances are they are feeling the same way and could benefit from a strategy that is similar to taking a deep breath.
Here are the mantra cards. All you need to do is download and print.
We Can Do Hard Things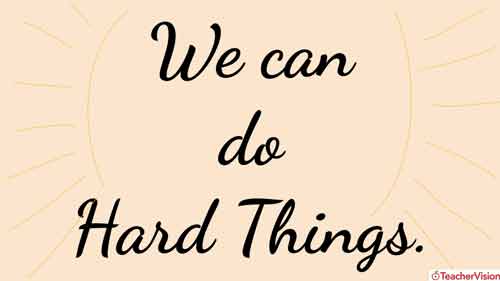 This is a great one to use with your class, and is very true. We can do hard things, in fact we do them every day. It is often during our most challenging moments that we realize what we are truly capable of. 
Upward and Together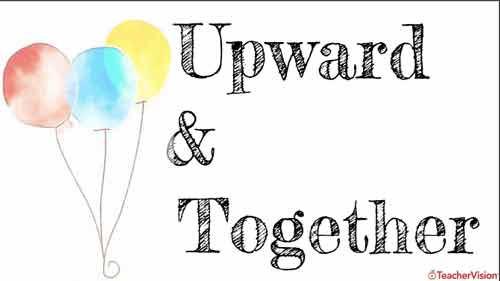 This mantra is poetic and creates a beautiful image that you're not alone. Remember to lean on your teaching team and even your students. 
Every Student Is Somebody's Baby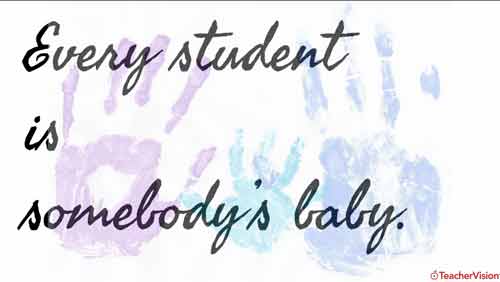 This mantra helps me when dealing with challenging situations with parents. It's easy to fall into feeling like a parent is against you, but where their emotion and passion is coming from is a deep love for their child. That's something you always have in common with them, even when you're not on the same page. Tomorrow is the perfect day to start again. Sometimes today is just not happening. It's okay to let the grip on your plans go, take a deep breath and resolve to start again tomorrow.
Breathe
This one is simple, but also extremely effective, especially if you actually take 5 deep breaths (in through your nose and out through your mouth) after saying it.

For additional resources on how to best take care of yourself these last few weeks, check out: How To Use Mantras For Meaningful Teacher Reflection, Best Practices For Wrapping Up The School Year, and Four Classroom Management Tips For The End Of The School Year. 
How do you get through the last few weeks of the school year? Share with us on Instagram, Facebook, Twitter, and Pinterest.
Mikaela Prego is an elementary educator from Massachusetts. She spent the last 3 years teaching 4th grade in Colorado, now she is back teaching in Massachusetts. Her favorite subjects to teach are math, science and social studies and she is a huge fan of putting the students in charge of as much of their learning as possible. You can follow my classroom @whoareweintheworld on Instagram.