CREATED BY:
LAST UPDATED: July 11, 2020
Julie, Head of Content and Curriculum for TeacherVision, explains the struggles of the last few months of school. By following these tips you will be able to deal with the end of year chaos and get your students to focus on learning.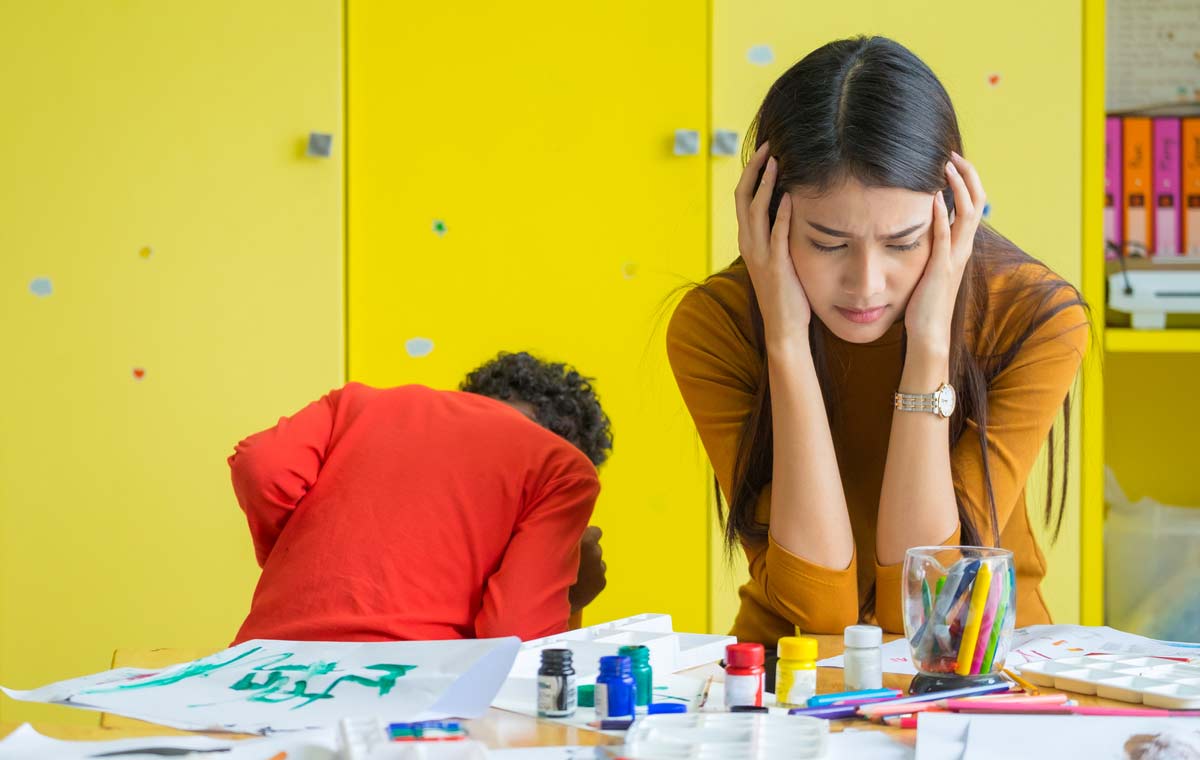 Are We There Yet?
Everything is taking longer than it did before. Students aren't sitting down and getting to work on their Do Now. No one can find a sharpened pencil. Side conversations about The Avengers and summer plans interrupt your lessons. Students aren't handing in their homework. Your pile of papers has grown so high that you can no longer see over it or fit it into your tote bag.

Sound familiar?
The last few months of school are challenging in so many ways, especially when it comes to maintaining your classroom routines and procedures and student behavior. Rather than start a countdown of how many days you have left before summer, respond to this chaos by hitting the reset button.
Here are our top tips for classroom management at the end of the school year, and if you are looking for more, check out our hub of classroom management strategies. 
Slow Everything Down
It can be tempting to speed everything up: your teaching, the amount of time students have to complete their work, and your responses to student disruptions. We start to panic when we realize that we aren't as far in the curriculum as we planned to be. This panic can result in hitting our own mental fast-forward button.

This is where wait time needs to become part of your practice again. Before you call on a student, wait five-ten seconds. Before you move on to the next thing, take the time to answer some questions and do a quick pulse check. Don't skip asking your students for feedback. If students are misbehaving, take a breath and count to ten before you respond.
Strategy: Wait Time
One of the most powerful classroom management strategies is to stop teaching and be silent and still. Wait, and the students who aren't doing what they are supposed to will realize you waiting on them. Don't waste your energy by telling them what not to do, but show them with your stillness and silence that you can't teach this way. 
Resist the urge to race to the finish and slow yourself down.
additional resources on wait time, check out: Tips and Strategies For Making Student Thinking Visible and Your Secret Weapon: Wait Time. 
Make Time For Classroom Community Building
In my teaching, I often dropped important classroom community building activities like my class shout outs, and class meetings because we had too much to get done. This was a mistake. In many ways, the activities that emphasize the positive are time well-spent and result in better behaved students. 
Strategy: Gratitude Countdown
One of my favorite classroom management strategies for shifting the negative to the positive is a gratitude countdown. We all know our students are going to start counting down how many days of school are left. Rather than become annoyed by this, we can create a gratitude countdown. Each day, we can ask a student so share out one thing they are grateful for in this classroom. They might name a friend who helped them with a difficult assignment or a project that they loved. 
Keep track of what they share and type it up for the whole class. You can print a copy and share it with each student as they leave your class to remind them of all the good times the class had together. 
Resist the urge to skip community building, and keep doing it. 
Let Your Students Teach
Depending on the grade you teach, you might have to give your students a final exam. Even if you don't, summative assessments are a reality as we wrap up the year, and chances are, you need to review with your students. 
Strategy: Student-Led Mini-Lessons
One of my favorite review strategies is to give students the opportunity to teach the class. Create a list of topics or skills and assign them to students. If you think students will be anxious about teaching the class, let them work in pairs.

Let students know what your expectations are for their mini-lesson. Some important criteria to consider are:
The amount of time they will have
The structure of their mini-lesson
Including some guided practice for their classmates
Provide students with class time to plan their lessons. This break from the usual routine can be especially helpful late in the year. Make sure that students have deadlines and know what they are expected to complete during class time so you can hold them accountable. 
Resist the urge to control the class, and let the students take ownership over their review.
Provide Opportunities For Choice
I don't know about you, but one of my biggest challenges at the end of the school year was when my students started asking me, "why are we doing this?" and "do we have to do this?" There was a lot more pushback in May than there was in November. 
One of the most effective ways to combat this pushback was to use Choice Boards. 
Strategy: Use Choice Boards
A choice board is an instructional approach where students are given options in how they will learn and/or what they will do. For example, you may offer students three choices for independent reading time: read by yourself, read with a partner, or listen to the audiobook. You might also provide different assignments and activities for practicing one skill like writing using figurative language or long division. 
My students loved having a choice, and I tried to make the choices as creative and varied as possible. Planning a choice board does take time, but the benefits are worth it. 
Resist the urge to teach one-size-fits all, and incorporate choice into your teaching.
For choice boards that you can download, print, and use, check out: Multiplication Choice Board, Division Choice Board, and Time Choice Board. 
Go Ahead and Count Down
And if all else fails, use positive reinforcement as much as possible. Try to focus on what is working rather than what isn't. Remind yourself that you are doing the best you can, and don't take it personally, and if you need to, start counting down the days. 
How do you keep your students on track at the end of the year? Share with us on Instagram, Facebook, Twitter, and Pinterest.
Julie Mason is the Head of Curriculum and Content for TeacherVision. She taught middle and high school English for eight years, and then worked as an instructional coach, supporting K-12 teachers to blend and personalize their classrooms. She has a BA in English from Connecticut College and an MA in English Education from New York University.