It's About Time (Grades 1, 2 & 3)
Students make inferences about a character from a book.
Download
Excerpted from
The generic worksheets, games, art activities, and teaching ideas in this book are ideal for core literature as well as for individualized reading.
Your Free Gift
Take Back Your Evenings: Top 5 Strategies for Work/Life Balance
It can be difficult to have a life outside of school when you let the demands of teaching take over every moment of your day. This workbook includes the top 5 strategies to help you take back your evenings while still being a great teacher.
Start a free trial today to get your work/life balance strategies workbook absolutely free (a $19.99 value)!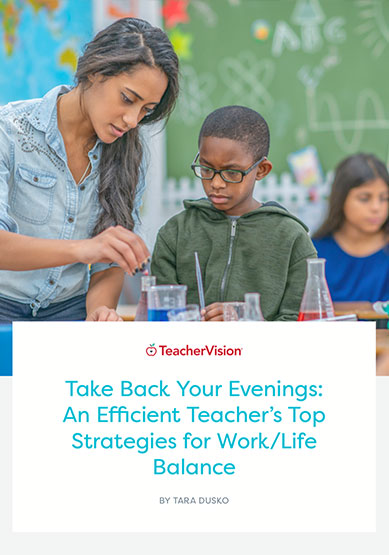 ​