Times Tables Grid
Use this handy times tables grid to find the product of a multiplication equation.
Download
Excerpted from
Times Tables Made Easy
is a full-color reference book, packed with hints, shortcuts, and secret strategies for learning your times tables. It includes time-tested, teacher-approved methods such as doubling and portioning. Illustrated throughout with helpful examples, this fantastic guide makes learning times tables easy and fun. Learn how the book correlates to
Common Core State Standards
for mathematics.
Your Free Gift
Take Back Your Evenings: Top 5 Strategies for Work/Life Balance
It can be difficult to have a life outside of school when you let the demands of teaching take over every moment of your day. This workbook includes the top 5 strategies to help you take back your evenings while still being a great teacher.
Start a free trial today to get your work/life balance strategies workbook absolutely free (a $19.99 value)!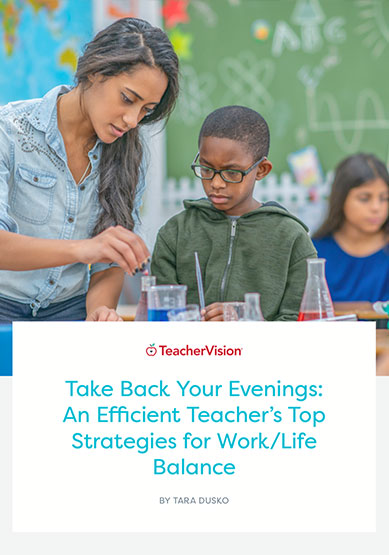 ​