Place-Value Models
Provided by Scott Foresman, an imprint of Pearson
, the world's leading elementary educational publisher. Its line of educational resources supports teachers and helps schools and districts meet demands for adequate yearly progress and reporting.
Your Free Gift
Take Back Your Evenings: Top 5 Strategies for Work/Life Balance
It can be difficult to have a life outside of school when you let the demands of teaching take over every moment of your day. This workbook includes the top 5 strategies to help you take back your evenings while still being a great teacher.
Start a free trial today to get your work/life balance strategies workbook absolutely free (a $19.99 value)!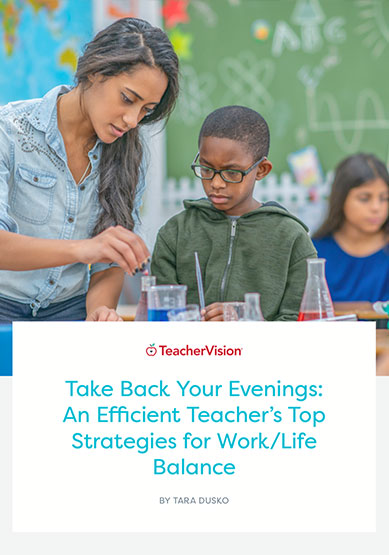 ​