CREATED BY:
LAST UPDATED: January 25, 2023
STEM education seems to have become a buzzword over the last few years in the world of pedagogy. As a society, we've made headway in accepting that it's important and good for our children if our districts offer it- but why?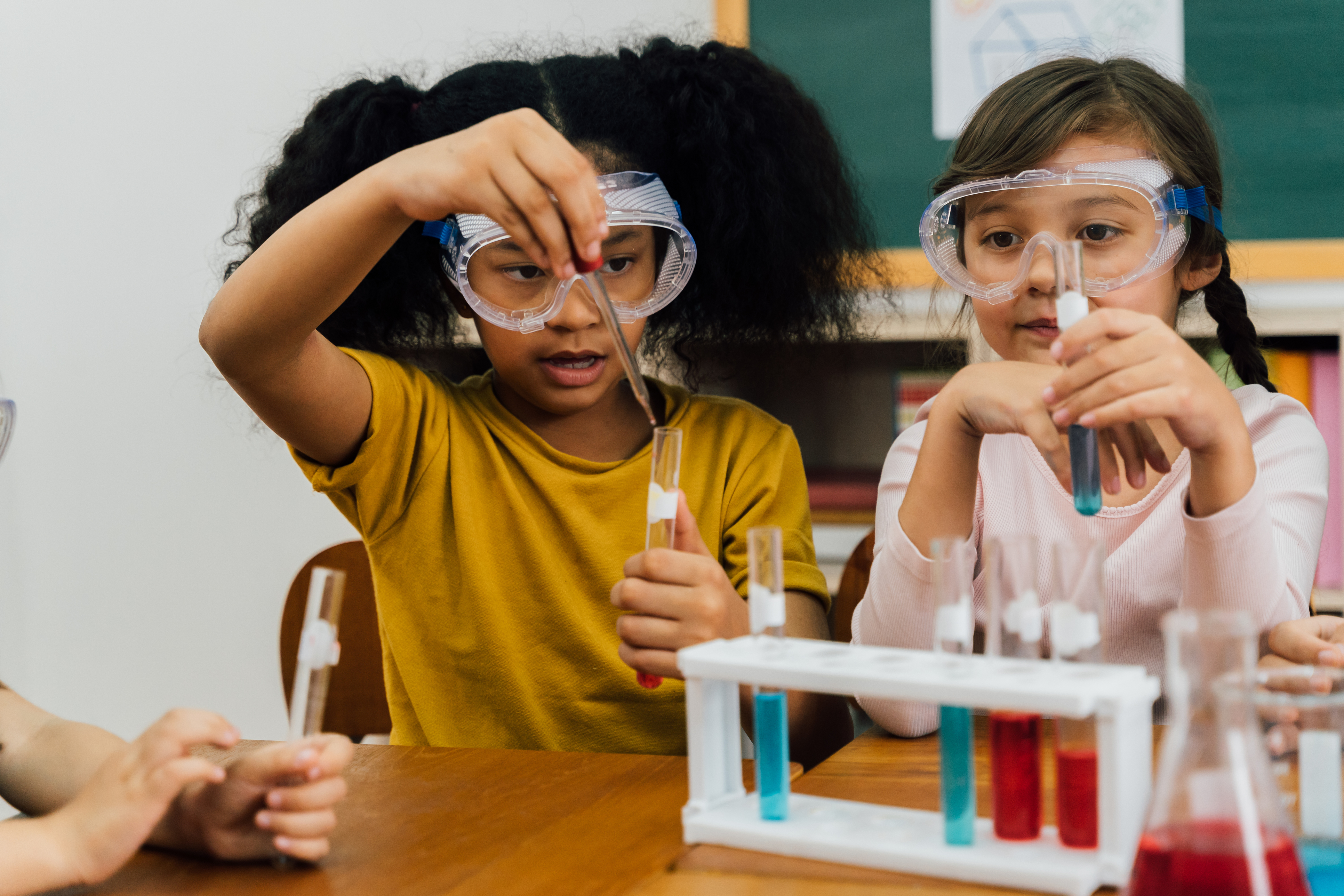 What Is Stem?
The definition of STEM can be found in the title. It's an acronym for the STEM subjects: Science, Technology, Engineering and Math. The philosophy is simple. Rather than teach disciplines separately, STEM takes an integrated approach that encourages students' agency and critical thinking with real-world applications.
STEM programs ( or STEAM programs as the philosophy has recently morphed to include the Arts) are cropping up everywhere, mandated by the department of education as part of the national curriculum. Even if you don't have a specific STEM program in your district, it's possible to bring the benefits of STEM education directly into your classroom.
Why are STEM Activities Important?
There are many benefits that STEM students experience that typical students do not in a regular classroom setting.
Problem-Solving: STEM students tackle problem-solving from an integrated perspective. They know they must look at a problem from all angles and related fields. They must use all the tools in their belt rather than isolate disciplines. These particular STEM skills will serve them not only in class but in the real world, too.
Collaboration: A STEM education promotes and encourages collaborative efforts. There is a vast amount of project-based learning in a group setting, allowing students to exercise their communication, linguistic, social and analytical skills.
Digital Literacy: Students most likely know more than their teachers about how to navigate the internet- what some might NOT know, however, is how to set boundaries around access to information, how to determine credibility, and how to find and share information that is useful and relevant. A STEM education provides the tree trunk of education for all digital literacy and computer science branches.
Initiative: The education model has always been that the instructor delivers the information, and the students consume it. End of transaction. STEM says something different. Students need to take a certain initiative in their own learning, deciding what is interesting, relevant and important to them to be genuinely invested in their own education. This provides a strong foundation of student agency for years to come.
"Rather than teach disciplines separately, STEM takes an integrated approach that encourages students' agency and critical thinking with real-world applications."
How Can I Bring The Benefits of STEM Education Into My Classroom?
You don't need an established STEM program to bring all its benefits into your classroom. Here are some smart and simple ways to integrate STEM learning into your lessons with minimal effort and maximum reward.
Whether you have an established STEM program, are planning to build one within your district or want to expose your students to a new way of thinking and learning, STEM skills will serve them well within your classroom and beyond.
We also have tons of STEM projects over at our PBL Hub - head overand take a look around at our latest project-based learning units in STEM.

Learn about some of the women in STEM who have made an impact in science, technology, engineering, and mathematics. Use these biographies and related activities to educate students about the ingenuity and contributions of women, and encourage an interest in STEM careers.