Almost no one will argue that remote and hybrid learning has left some students behind, both academically and socially. Veteran teacher, Heather, has come to embrace 6 strategies for helping her kids catch up and stay on track, and she shares them in this post.
Updated on: October 26, 2020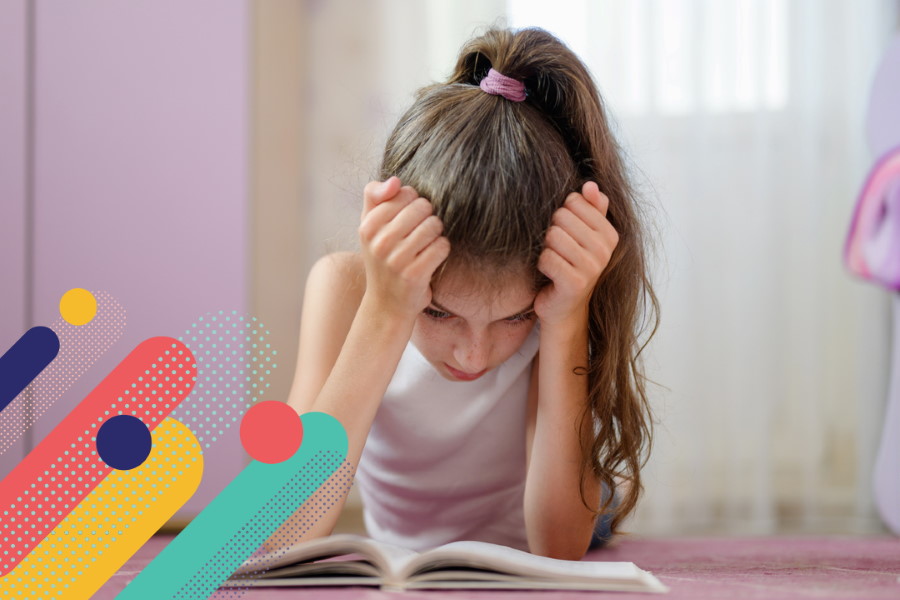 Has remote learning left your students in a tizzy? Don't let it put a damper on your day, or theirs...There are tried and true tips and tricks for catching your kiddos up. While it's preferred that they stay on task with you for organizational and time management reasons, let's be realistic! In the midst of a pandemic, there are emergencies, illnesses, and just plain old technology issues that arise within the home and on certain platforms that can put a halt on students' efficiency. If you are in search of ways to catch up your kids, read on to help them get in high gear and stay on track!
1.  Hold a Morning Meeting
A morning meeting is a fabulous idea, whether your kids are right on track, or starting to lag behind. This quick meeting sets the tone for the day and is an easy opportunity to go over work that is due, work that is late, and where and how students can find their work and turn it in. It's the perfect time to remind students about deadlines and future activities that are due.
2.  Split into Small Groups
Sometimes you need to divide and conquer. Rather than have a whole group of students online at once, stagger their times so that you can have more personal time with a smaller batch of students. This can be beneficial for a few reasons. First, it allows you to connect personally with your kiddos and check for understanding immediately. You can also go over assignments together ahead of time and field questions before they leave your virtual meetings for the day. 
Next, a small group can be beneficial for catch-up as well. Many parents are working and students are left to fend for themselves in daycare settings or learning pods with other parents or workers who are feeling overwhelmed with assignments and technology too. When you schedule that small group time, you can help students who don't have the support at home complete their work, and you can informally assess their understanding far better than a larger group setting. 
3.  Make Personalized Video Clips
There are a number of tools online that allow you to create personalized video clips for your students--Screencastify being one of them. Compatible with Chrome, you can quickly add this app to your toolbar and with a click of a button share your screen, record yourself, or both! Many teachers who are working on Google Classroom with their students create a ghost account, which allows them to see everything the way a student does. This makes catching kids up a snap because you can walk them through how to find and turn in their work, step by step.  You can also point out the To-Do list, calendar view, and portrait icon located on and within each Google Classroom. 
These helpful videos can then be watched, paused, and kept for future reference when students start to fall behind. The videos also instantly save into your Google Drive, so they are easy to access for documentation purposes.
4.  Design a Catch-Up Calendar
Some students are extremely visual learners and need the help of a calendar to stay organized, especially if they are starting to fall behind on their work. If you've touched base with them and decide to implement a plan to turn in overdue work, start slowly on a calendar. The calendar can be personalized for their needs and can also have a helpful link to videos that will assist them in completing the task or skill, which could have been the reason they are behind in the first place. Many younger elementary students aren't able to work independently from initial directions, so additional links and clips can be of assistance.
5.  Have Regular Parent Check-ins
In most cases, parents don't even know that their child didn't turn in an online assignment or are falling behind. Consider creating a helpful checklist that they can print out and hang on their fridge or keep on their work desk, reminding them of the part they also play in learning from home. It is also helpful to keep your routine the same every week so parents and students can easily follow along. 
For example, you can designate every Wednesday as a grade check day. If you apply the policy that zero serves as a placeholder in any missed assignment, parents can quickly see what was not turned in in your online grade book. Then, every Thursday can be a testing day, or every Monday can be a story introduction, and so on. This will help parents understand how your classes are set up and run, so they can have the necessary conversations with their kids to make sure they completed their scheduled assignments or turned in tests on specific days.
6.  Hold Office Hours
Regular office hours allow you to always be available for a phone call, tutoring session, or to make a personalized video for a student who is behind. When you have this designated time worked into your day, it allows for maximum productivity and success with reaching out to certain students to help catch them up.
In conclusion, all teachers want their students to succeed and achieve in these unique times. While it can be tough keeping tabs on it all, it's possible. Stop the lag in some students' progress and continue to push them ahead with these simple tips and tricks that will yield a huge impact in your online classes.