We have joined forces with our sister site, Family Education, to bring you The Prepared Parent: a daily newsletter for parents and teachers that has everything that you need to homeschool and teach online during this unprecedented and unpredictable time of COVID-19.
Updated on: March 26, 2020

How are you doing?
A lot has happened in the past two weeks, and our lives have changed because of COVID-19. Schools are closed, many for the rest of the school year. Teachers are teaching online from their homes. Parents are teaching their kids and facilitating learning. We are leaving our homes for groceries, but not much else. It's necessary, but that doesn't mean it is easy for anyone!
Here are some of the challenges that teachers and parents are facing:
Schools and daycares are closed
Job loss as many businesses are closed
Parents working from home while caring for children
Financial stress and uncertainty
Stress and anxiety caused by the ongoing public health crisis
As a mother of three boys, and teacher who supports teachers, I am experiencing many of these challenges myself (working from home and teaching kids).  Rather than panic, the TeacherVision team asked ourselves: What can we do to help?
We teamed up with our sister site, FamilyEducation, in order to create a daily newsletter called The Prepared Parent. Together we have curated our best resources to help you, your students, and your families teach, play, cope, and pause during this time.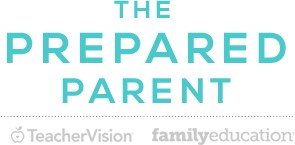 Who Is the Prepared Parent For?
Teachers who are also parents
Parents who are homeschooling
Teachers who need resources for online and distance learning
Teachers who want to share resources with students' parents
What's In the Email?
Teach: Lesson plans, printable worksheets, sample schedules, activities, and tips from veteran teachers
Play: Games, crafts, activities, printable fun, and advice from homeschooling parents
Cope: Self-care and social-emotional learning resources, mindfulness tips, and strategies for managing stress and anxiety
Pause: Sanity-savers, content that isn't related to COVID-19, quizzes, bite-sized fun and entertaining tips and ideas
How Often Do I Get the Email?
Daily!
How Do I Sign Up?
Subscribe to The Prepared Parent
Julie Mason is the Head of Content and Curriculum for TeacherVision. She brings expertise in blended and personalized learning, instructional coaching, and curriculum design to the role. She was a middle and high school English teacher for eight years and most recently taught at Dana Hall, an all-girls school in Wellesley, MA. She was a blended and personalized learning instructional coach for K-12 teachers at BetterLesson for two years, and she has presented at The National Principals Conference, ISTE, and ASCD where she shared her expertise on how instructional coaching builds teacher capacity in K-12 schools. She has extensive experience designing and facilitating professional development for teachers, and she oversees the TeacherVision advisory board.