TeacherVision will continue to partner with our sister site, Family Education, to bring you a new and improved "The Prepared Parent": a weekly newsletter for parents and teachers that has everything that you need to homeschool and teach online during this unprecedented and unpredictable time of COVID-19.
Updated on: March 26, 2020

How are you doing?
A lot has happened since last March, and our lives have continued to be altered due to COVID-19. Schools have flip-flopped from in-person to hybrid to remote since school opened in September, and may continue to pivot in real time as we see a COVID-19 surge tick upwards over the upcoming winter months. Many teachers are still teaching online from their homes, while many parents are juggling work and trying to oversee their children's remote learning from home. As we begin to hunker down [again!] for the remainder of 2020, we could all use some help and support.
As a mother of two children and a former public school educator who continues to support teachers, I am experiencing many of these challenges myself (working from home and overseeing my children's hybrid schooling).  Rather than panic, our team here at TeacherVision continues to ask ourselves: What can we do to help?
So we continue to team up with our sister site, FamilyEducation, by providing a weekly newsletter called The Prepared Parent. Together we have curated our best resources to help you, your students, and your families teach, play, cope, and pause during this time.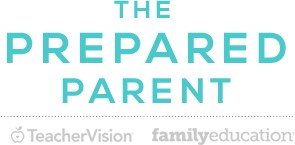 Who Is the Prepared Parent For?
Teachers who are also parents
Parents who are homeschooling
Teachers who need resources for online and distance learning
Teachers who want to share resources with students' parents
What Can I Look Forward to in this Email?
Teach: Lesson plans, printable worksheets, sample schedules, activities, and tips from veteran teachers
Play: Games, crafts, activities, printable fun, and advice from homeschooling parents
Cope: Self-care and social-emotional learning resources, mindfulness tips, and strategies for managing stress and anxiety
Pause: Sanity-savers, content that isn't related to COVID-19, quizzes, bite-sized fun and entertaining tips and ideas
How Often Do I Get the Email?
Weekly!
How Do I Sign Up?
Subscribe to The Prepared Parent
Monica Delyani is the Head of Content and Curriculum for TeacherVision based in Massachusetts. She brings an extensive background in curriculum and instruction, as well as a decade of content expertise as an English Language Arts teacher to grades 5-8 in various middle schools in Massachusetts, and as a Reading Interventionist and literacy tutor. She has also taught using project-based learning at a pilot school, centering curriculum around interdisciplinary units and a co-teaching model. She has volunteered as an ally for United Way and teacher for Junior Achievement. She has licenses from DESE in Middle School English, Elementary Ed, and Sheltered English Instruction. Monica left the classroom in 2014 to work as a contractor for EdLabs, an education, research, and development laboratory devoted to closing the achievement gap at Harvard University—developing reader's guides for struggling students as part of EngageNY curriculum—and has sourced passages and aligned Common Core assessments for Achievement Network in Boston. In September 2020, she parlayed her experience in education into managing TeacherVision.