Authored by:
Last edited: December 24, 2021
New year, new goals, new...word? Veteran teacher and TeacherVision Advisory Board member Connor shares his strategy of picking a word that becomes a mantra for guiding your actions in the classroom in the new year (and beyond).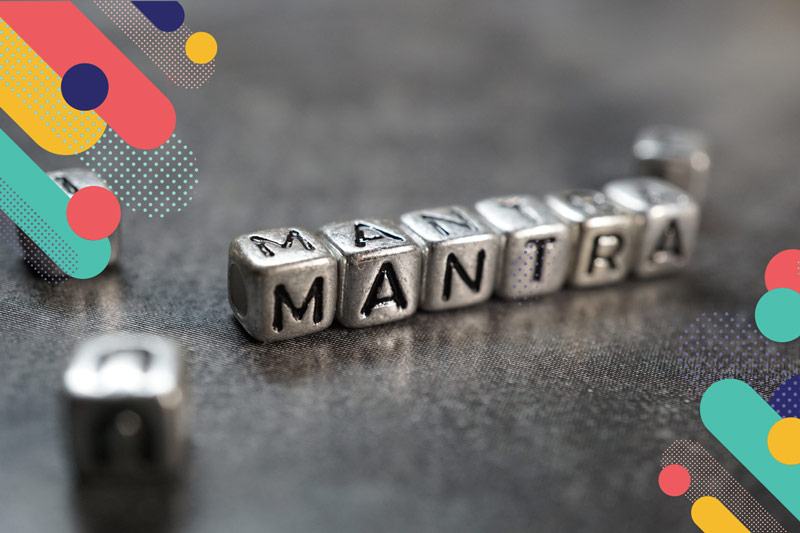 Allow me to welcome you to the new year with the following understatement: Teachers do SO much more than simply instruct a roomful of students. We are leaders, nurses, mentors, parents, decision-makers and, ultimately, potential world-changers.
However, one often-overlooked aspect of teaching is the power behind our ability to be vision-casters.
The energy or vibe of the classroom feeds off of the leader at the helm and it is up to us to transparently and vulnerably lead our classroom with authenticity.
When starting each year, I reflect on the challenges and triumphs from the prior year and begin crafting a new vision statement for the upcoming year alongside my students.
Together, we brainstorm words of affirmation and power, and students transcribe and record them for posterity on the board. We discuss the importance of speaking positive words about ourselves and each other. Once we have worked through the brainstorm and discussion process, we collectively choose the word that we will use to dictate our mindsets and center ourselves for the rest of the year.
In most areas of life, the "why" behind what we do is often interpreted as more important than the actions themselves. The classroom is no different. If we can define the heart and mission of the "whys," students are far more likely to buy into the "whats" they experience in the classroom every year. Choosing a single word that encapsulates the "why" is a hard exercise, but pays immense dividends.
My middle school students initiated an incredible list of positive and impactful words: Strong, Forgiven, Powerful, Loved, Worthy, Future, Cherished, Unmatched. The discussion around picking a single word from that list was inspiring, and filled all of us with energy and hope.
Ultimately, we selected the word "worthy."
This word reverberates throughout the walls of my heart each morning when I fine-tune my plans for the day. For me, it means that I have to strive to keep my students at the forefront of every plan, every decision, every opportunity…simply because they are worthy of that effort. My students deserve the best. They deserve unmatched plans that invigorate, excite, evoke curiosity and encourage community through collaboration.
For my students, it means that they see the intrinsic value that they as individuals bring to every interaction, every challenge, every success, every failure, every high and low that happens in our community every day.
It's a mantra that reminds them that they are loved, cared for, respected, and valued - and that the cost of receiving that "gift" is the simple act of sharing it with each other.
I believe in the high importance of teacher self-care - but sometimes I get mired in my own needs and lose sight of the minds that wait for me to impart my passions and knowledge. It is easy to print worksheets and off-the-shelf lesson plans with no differentiation...but I always return to the fundamental question rooted in the word we chose. What allows me to show my students that they are worth more?
This profession is incredibly humbling. But when I wake up each day acknowledging the power of our word - that my worth is ultimately not measured by scores and evaluations but by the ways in which I equip and empower my students - it is not hard to simply do more.
See our New Year's Resolutions 2022 blog post here: New Year's Resolutions for Teachers in 2022 
What's your word for 2020? Share with us on Instagram, Facebook, Twitter, and Pinterest.
TeacherVision Advisory Board Member Connor Siegel teaches middle school math in Nashville, TN. What he loves about teaching is creating an atmosphere that allows all students to be themselves. He advocates for a culturally responsive classroom that holds all students to high expectations for all types of learners. He believes that when students know they are loved, we can champion them to unprecedented growth.