Veteran teacher Rebecca shares her candid thoughts on the anxiety and frustration of trying to decide whether to return to the classroom in Fall 2020, and provides a hopeful message for those doing the same.
Updated on: August 11, 2020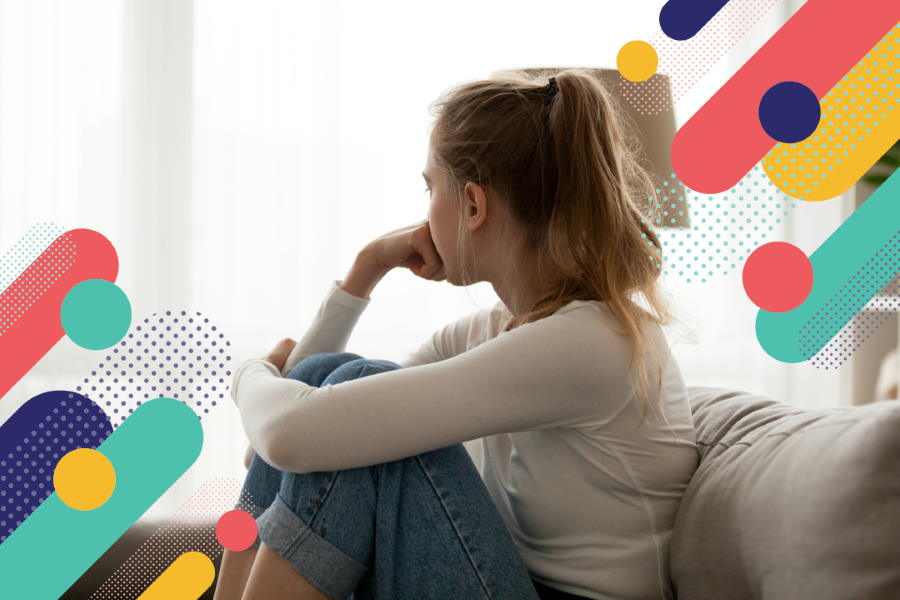 To go or not to go - that is the question. Well here we are, it's back to school time and the nerves are worse than ever. I have had going back to school dreams every year leading up to the first week, but this year it was more intense than ever. I want to go back, just as much as I am not sure I feel ready to go back.
The progression towards controlling the virus, coming up with a vaccine, or just overall improvements are not where anyone had hoped for the beginning of a new school year. I think I speak for most of us - teachers and students - we want to be back in the classroom. But we want to do it safely. The situation is different for everyone at the moment. Some teachers have compromised immune systems, some are older, and some have elderly families living with them at home. This makes for a much more stressful decision. 
I have my husband and my young son living with me at home. None of us are in a high risk category for the virus, but yet I still feel on edge. There are still cases of people our ages being hospitalized or getting extremely ill. I worry if I do get the virus, how long will I be out of work? Who will substitute for that long? Where will we find enough substitutes? Will all my students have to stay home, too? I also often wonder if being around so many people daily means I should I stay away from my family to keep them safe. My parents and my husband's parents, with whom we visit, and I do not want to risk their health.
The decision for what school systems should do is something I am grateful for not having the responsibility of making. I think about the administrators and leaders who do have to weigh the pros and cons and make the choice. They know people will be angry either way. They are, in some ways, choosing between happiness and health for children. It's an unenviable position for anyone to be in.
At this moment, my brain is telling me I want to stay home. I feel like virtual learning is the best choice for my family. It feels like a gut-wrenching decision and I miss my students so much, but I know at the end of the day my family's health still has to come first. I am grateful that the district in which I work has decided the same. This does not mean it's a decision I take lightly. I understand how traumatic this time will be for our students. I understand how difficult child care will be for parents. I understand that our students will not excel in their academics as quickly. I just know for me, personally - if something ever happened to my family, I would be devastated, and it feels as though for me that has to come first.
As the school year begins virtually, I will make it my mission to make it as close to the real thing as possible. Even if it means odd hours and more effort, the students need us to go that extra mile, now more than ever. I will be forgiving, empathetic and accommodating. The parents need us, the students need us. The future of our society needs us. Whatever decision each teacher, district, or family makes, it is important that it is what's best with all things considered. I am hopeful for this school year. We all have to be hopeful, be positive and be there for one another.
Rebecca has experience teaching elementary school (grades 2-5). She has expertise in personalized learning, integrating meaningful technology in the classroom, and best practices for teaching to the whole child. She lives in Charlotte, NC with her family.