One of the major challenges of remote teaching is being displaced from your school classroom. So, what types of resources do you need to outfit your classroom with in order to teach from home effectively and efficiently? Veteran elementary teacher, Rebecca, shares her list of 10 things that you should start using or get for your classroom--even if it resides in your house!
Updated on: October 15, 2020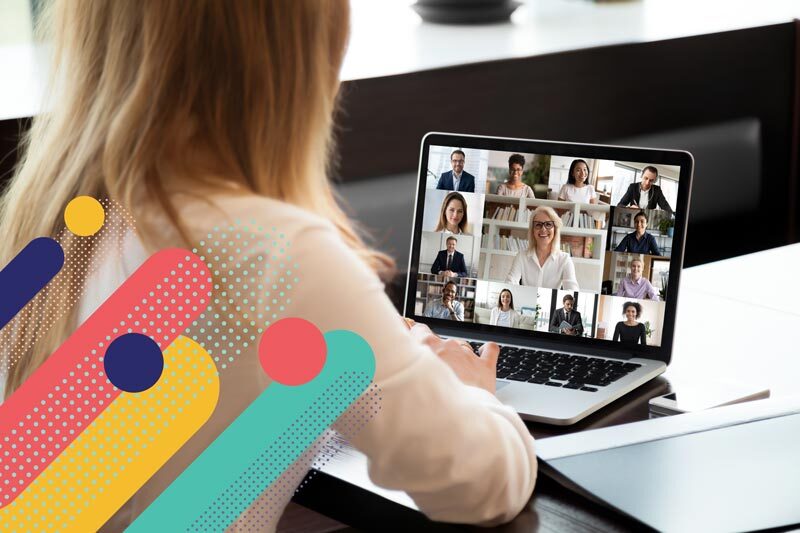 Teachers know what a battle it is to accumulate all of the classroom supplies and resources you need, and really, the battle is neverending. Despite school and classroom budgets, it seems like you NEVER have everything that your students need to be prepared and ready to learn, so teachers are always making trips to Staples and Target to outfit their classrooms with supplies and other resources, oftentimes subsidizing the cost themselves.
However, just when you thought you had everything you needed for your physical classroom in your school building, along came COVID--pushing many of us into our home offices (or the kitchen island or dining room table for many of us!) So, what do you need to be equipped with to "run" a classroom from your home computer desk? Advisory Board member, Rebecca, has a list of the bare necessities you will need at home to make your "home work":
Headset
No matter what your computer situation looks like, a headset that gives microphone capability is going to improve the experience. It is important that you can clearly hear your students without distractions and they can clearly hear you. The microphone will make everything you say easier to hear and understand.
Doc Camera
Be sure to check with your administration to see if there are funds or document cameras you can use at home. You may want to try to raise money to purchase one through a program such as Donors Choose. This is going to be helpful for showing students anything from pictures, worksheets, tables, charts and more! It will give a clear image of the document and you can write/mark up documents under the camera and students will see everything clearly.
Manipulatives
Borrow manipulatives you have available for your classroom at school and use them on videos or over video conferencing. Students may not have access to these manipulatives, but the visual you provide is still just as important. It may be possible if you have a classroom set to provide these tools for students to borrow at home and work alongside you! Check out this TeacherVision resource to better understand how manipulatives can help your teaching.
Easel/Anchor Chart
Just like in your classroom an easel for anchor charts and a whiteboard are going to be useful. You will still need to provide anchor charts for students to copy into notebooks, work out math problem examples, and for many other uses. You can continue to teach next to the easel/anchor chart, just like you would in your classroom. Here are some examples of anchor charts from TeacherVision that you will need at home today.
Filing System
You will need to stay organized with all of the documents, student information, and paperwork at home. Thus, it is important to have a filing cabinet or box of some kind along with files. Create a file for each student, each subject and other important documentation, such as IEPs. Here is a TeacherVision resource to help with organizing and creating those files.
Backdrops
Home backdrops now matter. If you are not teaching in your classroom, all the charts, numbers and vocabulary that you have posted around your classroom or on bulletin boards are no longer seen! Some teachers even change their home backdrops based on the topics they're currently covering. Just be sure it's not too busy or it may distract your students!
Printer
This may be an obvious one, but I certainly did not own a printer before! I realized how important my classroom printer was once I began teaching virtually. There will be documents, student work, and other important information you will need to print and keep.
Blue Light-Blocking Glasses
You thought you looked at a computer screen a lot before? With virtual learning almost 90% of your day will be spent in front of the screen. Protect your eyes and avoid fatigue with blue light-blocking glasses. Amazon has a great pair for less than $20! Second Monitor Screen My husband who works from home has a second monitor and it made me realize how useful that could be for me! I can see more students, I can look at other pages or lesson plans and so on, while meeting with students over Zoom. Check out ideas like this and resources for online teaching on our Pinterest page.
Enhanced Lighting
Finding an excellent source of light can make a huge difference for your students. Try different set-ups with overhead lights and/or lamps you have at home. You may want to consider purchasing a ring light. If students can clearly see you and what you are using for a lesson, they will more likely access the content you are teaching and stay engaged!
Rebecca Fennel has experience teaching elementary school in grades 2-5. She has expertise in personalized learning, integrating meaningful technology in the classroom, and best practices for teaching to the whole child. She lives in Charlotte, NC with her family.