Our latest updates for the week of July 23, 2017.
Updated on: July 19, 2017
We've added some exciting new content to TeacherVision recently! Whether you're in back-to-school mode or savoring the last of summer break, there's something for you below.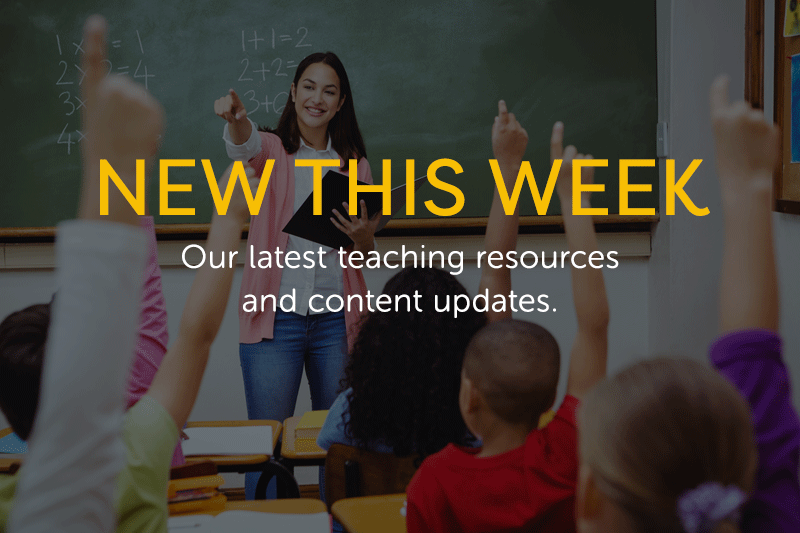 5 Must-Have Back to School Resources from Top Teachers
Wondering how to start the new school year on the right foot? We can help! We asked three well-known teachers — much-admired for their successful teaching strategies — to share what tops their list when it comes to back-to-school resources and activities. Get their answers in our free e-book "5 Must-Have Back to School Resources From Top Teachers."
4 Tips to Help Teachers Recharge Over Summer Break
Summer is the time to refresh, recharge, rejuvenate, and relax. Maximize your time away from the classroom with four tips from teacher and blogger Amy McKinney.
15 Instagram-Worthy Ideas for Back to School
If you're one of the many teachers who puts their own time and money into transforming a bare classroom into a place students will actually enjoy, get a little back-to-school inspiration from your fellow educators!
Get Inspired for the New School Year
Need a kick of motivation to get you started with back to school prep? Read about teachers who go the extra mile for their students and colleagues every day.
Send TeacherVision Resources Straight to Google Drive
Did you know that TeacherVision resources are Google Drive compatible? Just click the

button found underneath any downloadable piece of content!
Write for Us!
Whether you have a new teaching strategy that worked for you, a funny story you know other teachers can relate to, or practical advice that will help someone who may be struggling with the same problem, we want to hear it!
If you missed last week's new content, you can find it here.
Pair your morning coffee with a custom newsletter created just for educators. Sign up for The DailyTeach today!