Our latest updates for the week of August 6, 2017.
Updated on: August 11, 2017
As part of our back-to-school updates on TeacherVision, we've added more social-emotional learning and character education materials for teachers, students and parents. Use the six Free Spirit Publishing pieces found below—which deal with bullying, learning from past mistakes, and identifying student learning preferences—to guide your students towards becoming their best selves.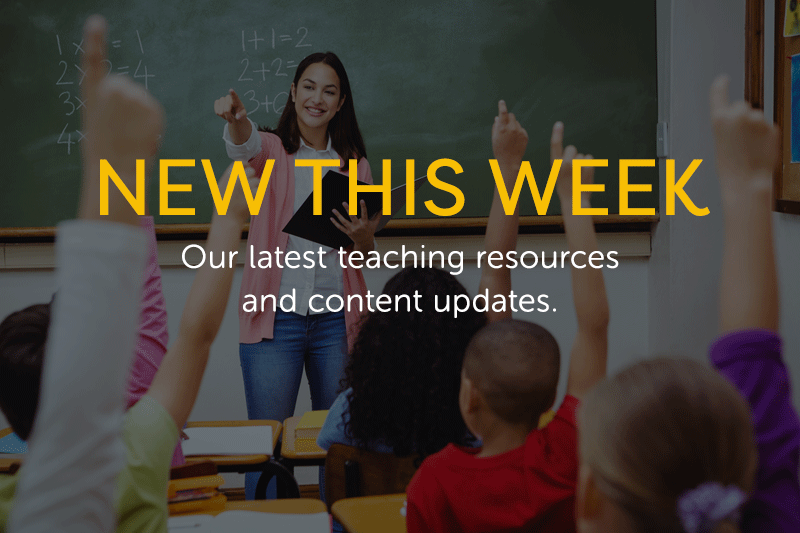 Designed to help both teachers and parents, this resource covers 14 physical, emotional, and behavioral warning signs that indicate that a child is being bullied or at risk for bullying. Grades K-8
Appropriate for use in special education or general student populations, this student resource includes a 7-item checklist for handling bullying, as well as reflection and response questions designed to help with forming an anti-bullying strategy or responding to a bullying situation. Grades 5-9
Focused on physical locus of control, reflective pauses and emotional self-assessment, students will learn 5 strategies for self-regulation of anger and behavior to use when they are agitated or annoyed. This is another resource that can be used in both general and special education. Grades 4-8
Help students see mistakes as a positive tool for learning with this printable worksheet, provides a template for teaching students how to "detect, reflect and correct" when they make mistakes or experience failure. Grades 1-4
Originally developed for use in special education, these 4 strategies for helping students cultivate and maintain a positive attitude when confronted with negative people or situations can just as easily be used with general populations as part of a broader character education lesson or curriculum. Grades 6-9
This 40-question survey for students will help middle-school teachers and administrators gather information on learning preferences, learning styles, cognitive styles, and metacognitive processes. A scoring rubric for teachers is also included. Grades 6-8
Whether at home, school, or out in the world, all kids face challenges in their lives. No matter how many choices, changes, and opportunities young people encounter, Free Spirit has had the same mission for more than 30 years: to provide children and teens—and the adults who care for and about them—with the tools they need to think for themselves, overcome challenges, and make a difference in the world.
If you missed Part I, you can find it here.