With Martin Luther King Day just around the corner, and Black History Month approaching, this new teacher resource is timely and relevant for your students. The resource is a playlist, which provides students with a pathway to explore a topic through a variety of activities and assignments.
Updated on: January 16, 2019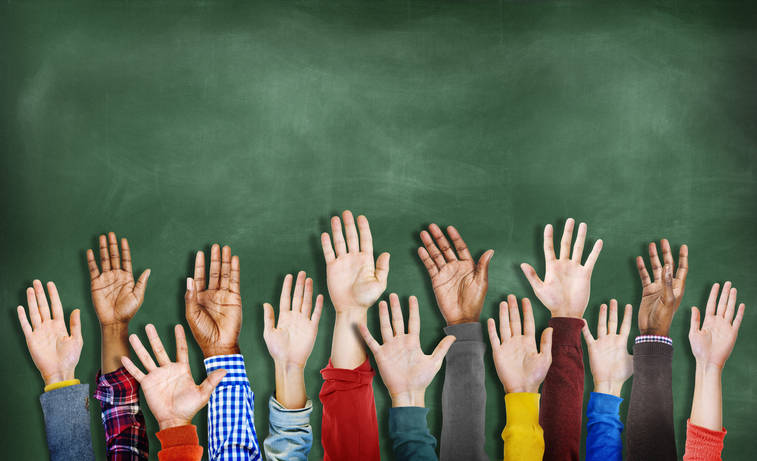 TeacherVision Head of Curriculum and Content, Julie Mason, interviewed Darcy Mueller, an eighth grade English Language Arts teacher in Homer, Alaska to learn her tips and strategies for putting this playlist into practice in your classroom.
Julie: How would you describe what a playlist is for a teacher who hasn't used one before?
Darcy: A playlist is a collection of assignment for students to independently work through. In this playlist, students follow the list of assignments in order. I have done other playlists where students can choose the order or had a portion of the playlist to be completed in order and the other part was shuffleable.
Julie: What are the advantages of using a playlist rather than giving students assignments as you go through a unit?
Darcy: I want to meet my students where they are at, and my students, despite all being in eighth grade, have different skills and abilities. Each student works at a different pace. A playlist provides students with everything that they need so they can take ownership over their learning, and work at their own pace. For example, we all have the student who finishes early and asks us what to do next. That problem is solved with the playlist model of instruction. The student has more than enough activities and assignments to work through, and doesn't have to wait for the teacher to give the next assignment. I have also found that when my students have everything up front, I can spend less time teaching in the front of the room, and more time working with small groups of students and circulating the room.
"A playlist provides students with everything that they need so they can take ownership over their learning, and work at their own pace."
Julie: How do students use the playlist?
Darcy: Students have the list of assignments on the playlist. They know where the task cards and resources are located in the classroom. For example, I upload all playlist texts onto the LMS (learning management system), and I have a class set hard copy available in a crate. While students are working, I circulate the room and check in with my students. I let my students tell me when they need help.

 A crate in Darcy's classroom where students can access the resources for each assignment on the playlist.
Julie: How do you assess students when using this playlist?
Darcy: It is up to the teacher to decide if she wants to have students turn in each assignment as students finish or if she wants to wait until everything is done. It depends on how you plan your grading. If you want to grade a few things each night, then accept the assignments as students finish. If you plan to spend several hours or a full day grading, wait until completion. For formative assessment, I am giving students feedback on their work habits. For example, was the student taking notes as he was watching a video? Was the student making the best use of his time? Did the student ask for help when he needed it? I would recommend using Exit Tickets so you can find out which students need help, and so you can make sure to work with them in class the next day. I would also encourage you to survey students after the playlist. What assignments were most challenging? What assignment was their favorite? Asking questions like this can inform the design of your next playlist!
Darcy's Tips For Using This Playlist
Think about how you will differentiate the material within the playlist for your students. For example, you could provide different texts depending on how students' reading levels. Newsela, CommonLit, and Listenwise are great resources to find texts and audio.
A Parking Lot is a strategy to support students to "park" their questions and comments as they are working rather than ask you directly.
Hang a large piece of chart paper on the wall. Provide students with Post-It notes and ask them to jot down questions as they work. You can check the Parking Lot during class and after. Students' posts will help you plan your next instructional move, and identify who needs your support. 
Set Expectations and Model
Model the process of using a task card with your students so they understand both the objectives and the materials needed to complete the playlist. Discuss expectations with your students so that everyone is able to work productively.

             The Parking Lot in Darcy's classroom.
Access Darcy's Civil Rights Movement Playlist here. 
Share how you teach the Civil Rights Movement with us on Instagram, Facebook, Twitter, Pinterest, and Google+.
Author Bio:
Darcy Mueller is in her 12th year of teaching English Language Arts in Homer, Alaska. She teaches in a blended and personalized classroom and she loves to use choice boards and teach critical thinking. She blogs and podcasts about teaching and learning on Classroom Crusaders.