This week, TeacherVision advisory board member, Ronnie, has created three graphic organizers you can use to teach your students cause and effect. There is an organizer for grades K-1, an organizer for grades 2-3, and an organizer for grades, 3-4. These organizers will save you time. All you need to do is download and print.

Why Teaching Cause and Effect Matters
Understanding the concept of cause and effect can strengthen students' reading comprehension. Introducing to students that the cause is the reason why something happened, and the effect is what happens as a result is an important concept to teach students. When students are able to understand and articulate what happens in a text, and why it happens, they are showing evidence of critical thinking and reading comprehension.

Here are three graphic organizers for supporting students to identify the cause and effect. Each organizer becomes more complex, and asks students to expand their thinking. 
 
Teaching Tip
In order to best meet each student where s/he is at, consider varying the organizer that you give each student. Some students may need to start at a more basic level, and others might be ready to deepen their thinking. The grade levels on each organizer are suggestions. 
 
Teaching Tip
Consider using one of these graphic organizers as a pre-assessment before you teach cause and effect. You will be able to learn what students already know, and what they still need to learn. This will help you prepare thoughtful lessons. 
Teaching Tip
Model the process of identifying the cause and effect for your students, and provide them with a completed graphic organizers that serves as an exemplar. When students are stuck, they can refer to the example, and use it to help them get started.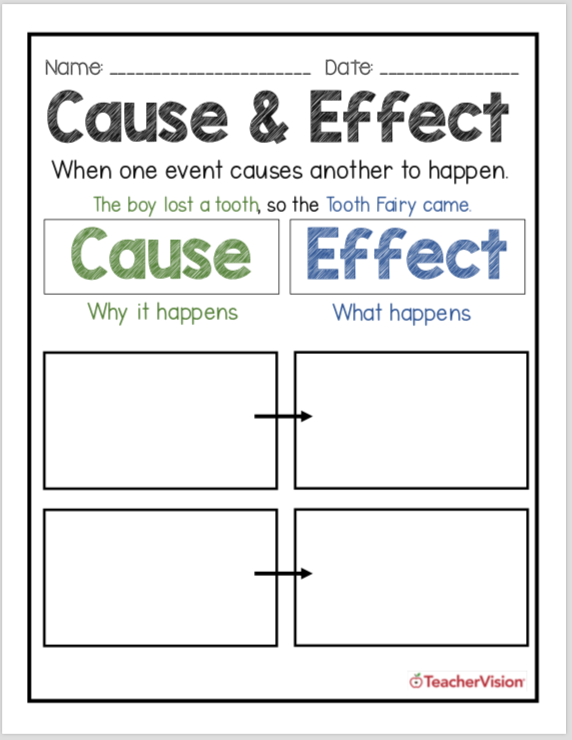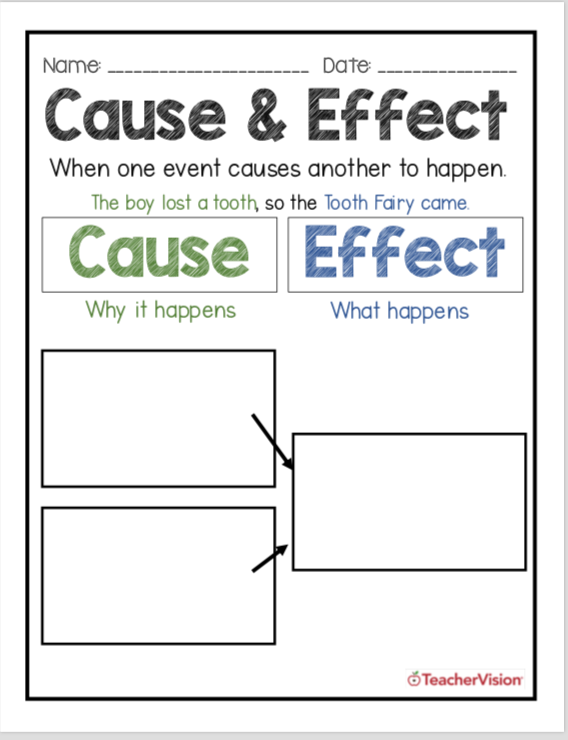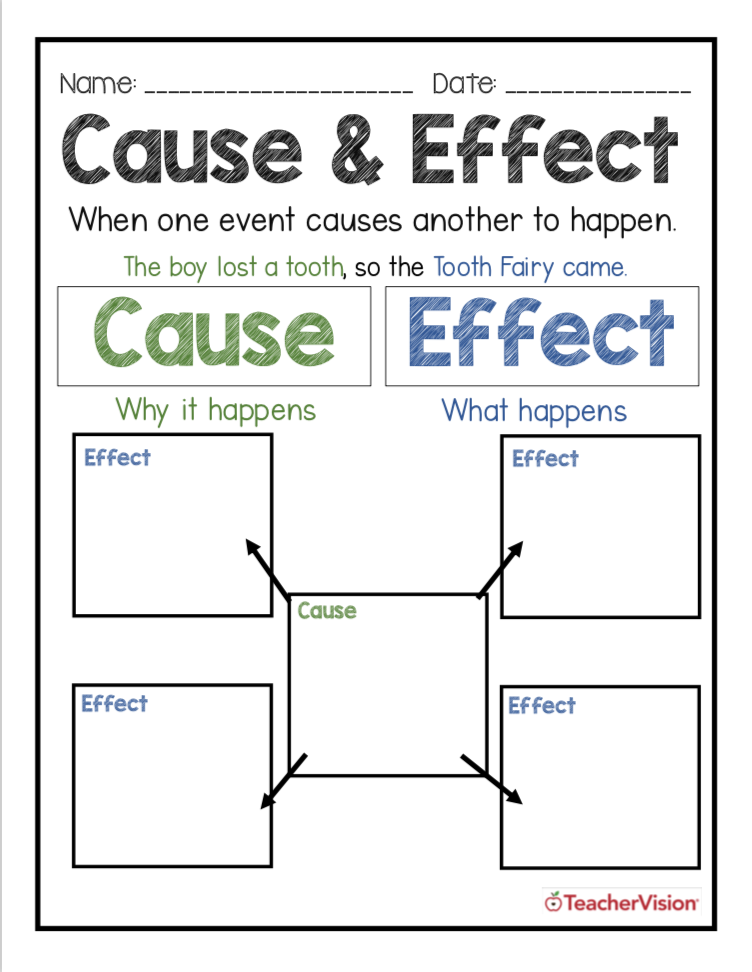 How do you teach cause and effect? Share with us on Instagram, Facebook, Twitter, Pinterest, and Google+.
Author Bio
Ronnie Eyre has taught 5th grade in South Florida for the last eight years. She teaches in a self-contained classroom and makes sure all lessons are thoughtful, engaging, and thematic. When Ronnie isn't recording podcasts, or working to support teachers around the world, she is traveling with her husband and her son. You can find her podcast, Close The Door and Teach on Spotify and iTunes and read her blogs on A Teacher's Wonderland.
Pair your morning coffee with a custom newsletter created just for educators. Sign up for The DailyTeach today