Olivia shares two new Presidents' Day activities for use with your students. Because many of these resources focus on literacy, she also shares reading comprehension strategies and guiding questions. She includes everything you need to use these resources right away in your classroom.


Can you believe February is halfway over? There are quite a few topics we cover throughout the month of February. As teachers we tend to focus on Groundhog Day and Valentine's Day. It is important not to forget about Presidents' Day.
Here are two simple and easy resources you can use to incorporate Presidents' Day into your lesson planning.
President's Day Craft
In this activity, students write about if they were president. You may need to do a bit more scaffolding to help your students brainstorm some ideas. Here is a handout you can print and share with students for their brainstorm. 
These are the questions I like to use to support my students to brainstorm:
Think about the rules that you have in school. Are there any that you would change? What would they be?
What type of rules do you have at home? Are there any rules that you don't like? What would you change about them?
If you could choose anything in the world that people had to do, or a rule they had to follow, what would it be?
What is a rule you could choose to make the world a better place?

 
The writing goes on a hat just like the hat Abe Lincoln wore, and students get to glue cotton balls on the face for an outrageous beard. I've done that part two ways, you use the face template provided, or take a picture of each kiddo, print it out, and let them put cotton balls on their face. It all depends on the amount of time you have.  Here is everything you need to print to do the craft with your students.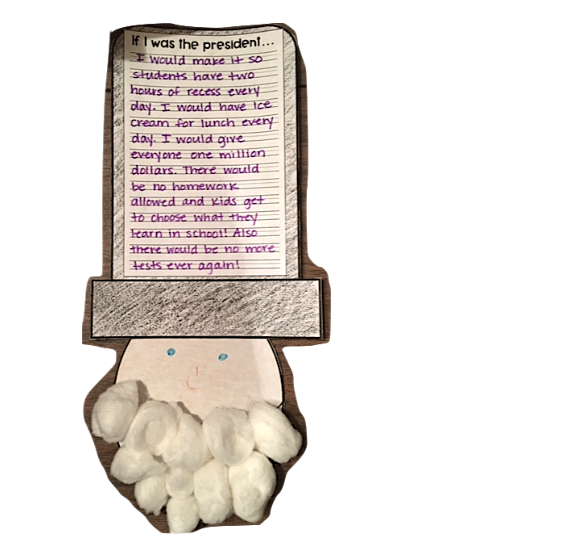 President's Day Read Alouds
Because this is already part of your instruction, I am including some best practices and some recommended books for Presidents' Day. 
Read Aloud Best Practices 
Read the book ahead of time and note any new or challenging vocabulary
With a growing ELL population, this is often necessary for those students to be able to access the text. Not to mention it is an excellent opportunity to emphasize clues within the text to determine the definition. You can even make a vocabulary card to post in the room when you are done. Allow your students to look at the front cover and turn and talk to their neighbor about what it makes them think of, or any text to self connections. We do not let our students talk enough about books through structured conversations.
Come up with at least two stopping points throughout the book to ask questions
Not just those with immediate answers, but allowing students to turn and talk to their neighbor. Give your students sticky notes before reading the book. Tell the students you want them to come up with one of the following about the book during the read: a question, an exciting fact/idea, or a connection. We call these stop and jots in our room. Students write either a question mark, an exclamation point, or an infinity symbol. Then when they make one of those discoveries, they write it down on their post-it and they can stick it on the page when you are done reading to discuss more later. This puts ownership on your students and can be a great way to monitor and extend their learning. By the end of the year we add in several more symbols to annotate and look for in our read alouds and silent reading.
Pick a reading strategy to focus on 
Our class uses the following options:
Lips the Fish-Get your mouth ready to sound out the beginning sound.
Tryin' Lion- Try to re-read the sentence.
Eagle Eye- Look at the pictures.
Chunky Monkey- find chunks in the word that you know.
Flippy the Dolphin- Flip the vowel sound, (ex. Try short and long sound).
Stretchy Snake- Stretch out the sounds in the word.
Skippy Frog- Skip the unknown word, see if you can determine what would make sense.
Presidents' Day Books
Here are some great books to check out from your local library  to read with your students:
Presidents' Day by Anne Rockwell- A class puts on a Presidents' Day play and learn about some of our greatest presidents in the process. Smart About the Presidents by Jon Buller- If your kiddos love random trivia and facts while learning about the history of our nation's presidents, grab this book A.S.A.P.!
P is for President by Wendy Cheyette Lewison- Ever wonder what it takes to be the President of the United States? Read this book to find out the grueling process of running for president, and the difficult tasks once in office!
Smart About the First Lady by Sally Warner- Something we often overlook, who were the leading ladies living in the White House, and how did they contribute to this nation?
Kid Presidents: True Tales of Childhood from America's Presidents by David Stabler- An interesting perspective that your kiddos can relate to- what were the lives like of our former presidents at our age?
If I Ran for President by Catherine Stier- A great resource that guides students through the election process of running for President of the United States.
Celebrating Presidents' Day by Kimberly Jordano- An easy to understand children's book about what Presidents' Day is and why we celebrate it every year.
Informational Videos
Let's face it, some students learn best through digital media. As much as I love a fantastic book, videos can provide excellent learning opportunities for your students. Here are some great Presidents' Day videos.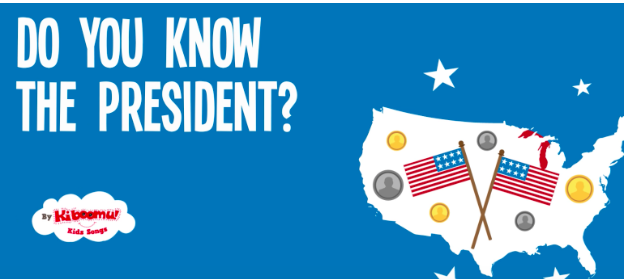 View the video here.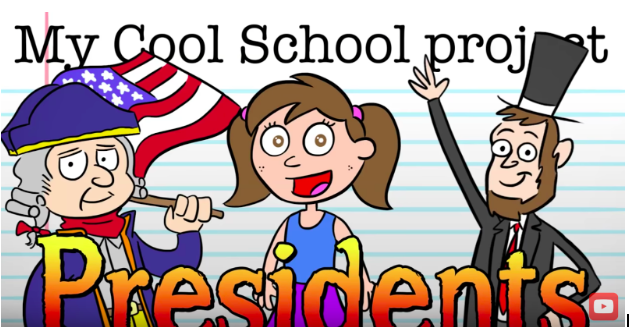 Watch the video here. 
Finally, the absolute favorite amongst my kiddos is the President Song. The students have a fantastic time trying to sing along, naming all the presidents from Washington to Obama. They beg to do this, even as a brain break!