COVID-19 has changed everything in education this year - including teacher workloads. For veteran elementary teacher Lisa, the time has come to take control of self-care in the face of long, long, loooooonng days.
Updated on: October 26, 2020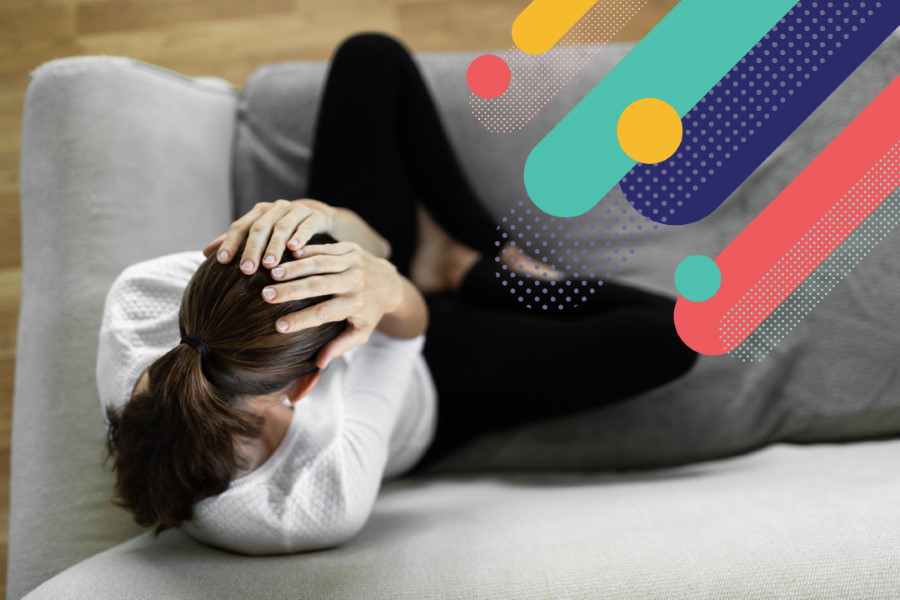 The alarm clock is set for 5:30 AM as I fall asleep at 9:15 PM, completely spent from another day teaching fourth grade during a pandemic. There's really no reason for the alarm, as I've woken up around 4:45 every morning for weeks now, thoughts immediately spiraling from: "What asynchronous activities do I need to make sure I post to my Google Classroom before 8 AM?" to "How am I going to teach that math lesson when my kids don't have their books yet?"; from "I hope that kiddo who seemed really sad yesterday is feeling okay today..." to "I wonder who that child is that tested positive for COVID within our district!"
In case you haven't heard, teachers are not okay. With a completely restructured, essentially brand new job that was haphazardly thrown together over the summer with very little teacher input, teachers are working 10+ hour days and at least one day during the weekends, and we are losing our minds! However, what is more essential to remember than ever before is that our own mental and physical health MUST come before the job, even if that seems like an impossible task. Keep reading to discover five ways to preserve your well-being so that you can be the most effective teacher you can be!
1.  Establish and Maintain Healthy Boundaries
Maybe you're a morning person. Maybe you do your best work at 10 PM after the kids have gone to bed. Maybe you're really efficient and can utilize the snippets of time throughout the contractual hours of the teacher workday to do your best planning. Whatever your ideal system is, go with it and then STOP WORKING outside of the schedule you have created. When we allow ourselves to push and push those boundaries aside, we are reducing our own capacity for effective and engaging teaching practices because we will inevitably burn out. Give yourself the breaks you not only deserve, but need.
2.  Don't Resist, Exercise!
Even if it is not a formal workout, get moving in some way each day. I find that the early mornings work best for me because by the end of the school day, all I can manage to do is flop down on the couch! I also find that when I am the least willing to exercise, that is truly when I need it most. Keep your body moving to promote a healthy mind!
3.  Communicate with Your People
Find space to talk with your loved ones, your friends, and your coworkers. Try not to constantly be on the complain train and make sure to find gratitude in the small things, such as writing down hilarious quotes that kids say throughout your day and sharing them with coworkers, saving that parent email where they so genuinely thanked you for all of the work you've been doing, and making a point to keep the happy memories in your mind to not get bogged down by the stress
4.  Utilize Ready-made Resources!
Teachers, for whatever reason, feel like we need to create everything ourselves. Stop that!! We are teaching during an emergency and you can certainly utilize some materials made by somebody else. Take a look through the TeacherVision Back to School Headquarters for tons of ideas on remote and hybrid teaching, culturally responsive activities, and more!
5.  Know that you ARE Doing Enough!
Teachers, to their own eternal detriment, are some of the most hardworking, empathetic people I've ever met. The neverending guilt and shame we feel when we think that we aren't doing "enough" is intense. Take a step back and realize that if you made your kids happy today, you are doing enough. By supporting the students' families with accommodations and modifications, you are doing enough. By showing up every day with a smile on your face, providing some consistency for the children, and teaching them something, you are doing enough! 
Lisa Koplik has taught fourth grade in Wakefield, MA for five years. While she teaches all subjects, her favorite parts of the school day include math and engaging realistic fiction read- alouds. When not at school, she loves to try out new recipes and work out at The Energy Barre. She writes The Diary of A Busy Teacher blog posts for TeacherVision.