No matter what industry you work in, social media is a great way to connect with like-minded people. However, this especially true for teachers!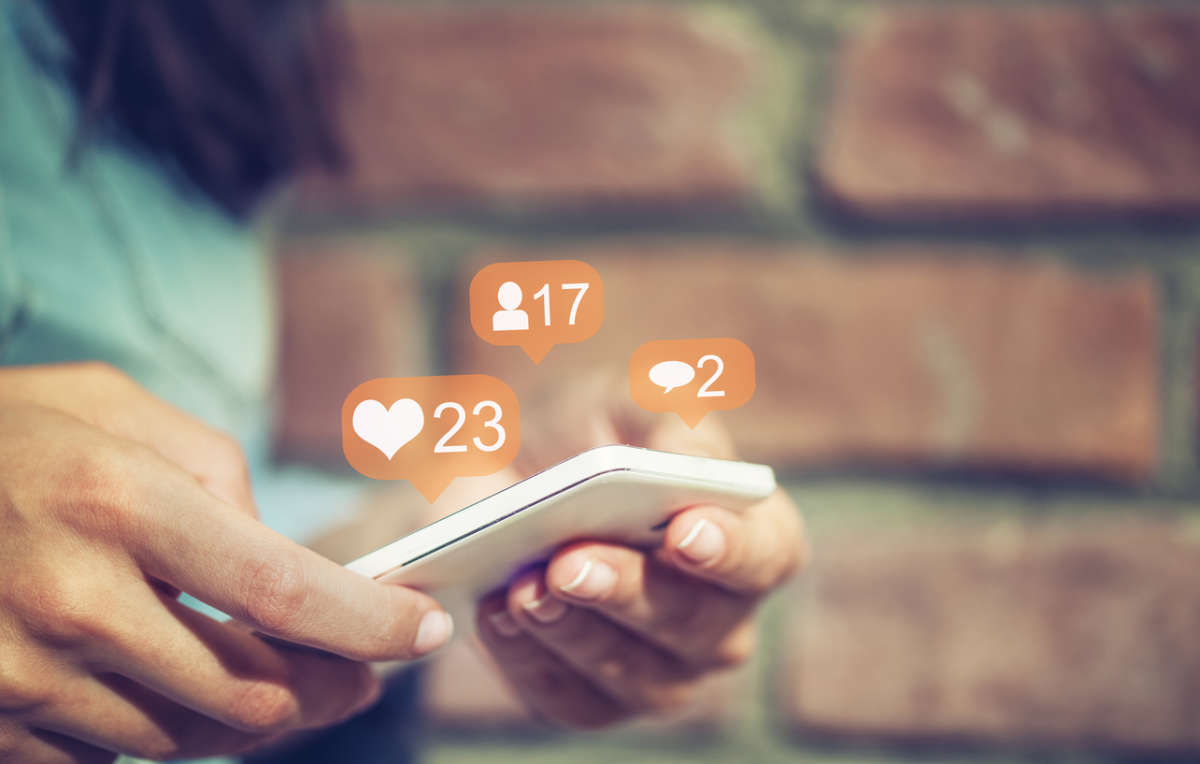 How can social media help teachers grow professionally?
It's always useful to see what your colleagues are reading, discussing, or even doing in their classrooms. Social media can be an excellent networking tool, a way to keep on top of trends in education, and a platform to discover new professional development resources.
Teachers can also use social media to gain perspective, receive feedback from their peers, find new teacher blogs, and learn about different teaching styles. It is also an ideal avenue for checking out creative lesson plans and new-to-you worksheets.
Three popular and widely used social media platforms you'll find teachers utilizing are Instagram, Twitter and Facebook. Each platform is used differently, but they all connect people who might not otherwise have the opportunity to collaborate or exchange ideas!
Connect with teachers visually on Instagram
Dedicated exclusively to photos and videos, Instagram is the most "visual" platform of the three we'll be discussing. If you have a lot of fun, unique, and creative classroom ideas to share, you can get your content in front of a similar audience (and see what other teachers are posting) by using teacher-specific hashtags. Just tap Instagram's search bar and type in examples such as #classroomideas, #teachersofinstagram, or #teacherlife. When you check out a specific hashtag, you will be able to see all the public photos that used that hashtag in their caption. From there, you can double-tap to "like" the photo, leave a comment, or follow the Instagram user who posted it.
Another way to find other teachers on Instagram is to find/follow teacher resource pages on Instagram (such as @TeacherVision or @WeAreTeachers) and see who else is following them. You'll quickly be on your way to building your own little Instagram community!
Hashtags teachers use on Instagram: #teachersfollowteachers, #iteachtoo, #teachersofinstagram, #teacherproblems, #teacherlife, #iamateacher, #newteacher, #lifeofateacher, #teacherthings, #teachertribe
Use Twitter to connect in 140 characters or less
Twitter is short on characters, but allows users to communicate in a powerful way. If you're a teacher that is into direct communication—with or without accompanying photos or videos—Twitter is the perfect place for you. But how can you connect with other teachers on Twitter? You guessed it: more hashtags!
Hashtags are also widely used on Twitter, but they are often different than the ones used on Instagram. You can add hashtags at the end of your tweets, or simply read and respond to tweets that are associated with a specific hashtag. Sharing others' tweets by retweeting is also a way to connect since the original poster will be notified if anyone shares their tweet.
Teachers can also connect with other teachers by searching for profiles that mention teaching or being a teacher. For example, if a teacher in Florida is looking for other teachers in their state, they can search for profiles that mention both these criteria.
Twitter chats are a third avenue for conversation. Twitter chats take place at a set time, using a common hashtag, and are usually in a question-and-answer format: a question is asked during the chat, and participants tweet their answer in response using the same hashtag. Other teachers participating in or following the chat can then choose to connect with others in the group. You can find a list of education-focused Twitter chats here.
Hashtags teachers use on Twitter can be found here.
Connect personally with fellow teachers through Facebook
Facebook is probably the social media platform most utilized by teachers on a personal level. However, just because a teacher might use Facebook for keeping in touch with family, that doesn't mean they can't also connect with fellow teachers.
There are many ways teachers can connect with other teachers on Facebook. The most straightforward way is by liking or following Facebook pages that are related to teaching. You can then interact with the page's shared content as well with other commenters.
Facebook groups are another way teachers can find other teachers. There are groups for just about any subject out there; it's just a matter of finding the group that resonates best with your personal interests. If you do a search on Facebook for the keyword "teachers," you'll be able to find many open and private groups dedicated to teaching. If you're a teacher that teaches a specific subject or grade, there may be a group related to those specifics as well. When joining a group, remember that there are typically rules to follow, and it's important to keep in line with them so you don't risk getting removed from the group.
Begin connecting with other teachers through social media!
You may have your circle of teachers at your school, but meeting teachers in other places can make all the difference in new and fun ideas for your classroom! Following TeacherVision on Instagram, Facebook, Twitter, Pinterest, and Google+ is the perfect place to start.
Pair your morning coffee with a custom newsletter created just for educators. Sign up for The DailyTeach today!