CREATED BY:
LAST UPDATED: November 9, 2022
TeacherVision Advisory Board Member Connor shares the strategies he uses to differentiate his math instruction. Using these strategies will ensure that you are modifying your math instruction to meet all of your students' needs.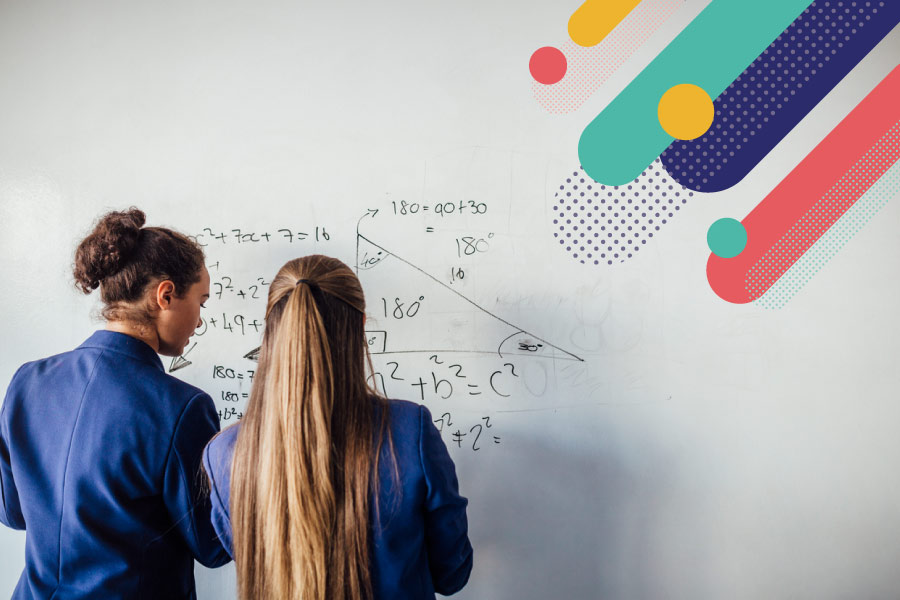 During my last few years of teaching, I've taught in a school where my students perform on all levels of the spectrum according to NWEA's Map Growth Assessment, which indicates that students' "productive struggle" area of focus encompasses a wide range of skills.
I had students who performed in the 99% in the same class as students who performed in the 1%.
The most important mindset to have with students is to ensure that you have high expectations for all learners. All students deserve to have a teacher who champions them.
I've had to learn about differentiation through baptism by fire. For students who need help closing severe gaps in instruction, I have developed personalized individual learning plans for all learners. These plans are derived from MAP's Growth Assessment Student Profile which highlights skills that students need to refine, be introduced to, and developed. I use software from IXL in order to assign different skills for all learners to practice. This allows me to scaffold learning for all kids whether they need support, grade level practice, or enrichment.
Another strategy I use to differentiate is through the implementation of stations. My stations typically look like the following:
Station with me for intervention;
Station working on IXL or tech resource;
"Skill and Drill" practice;
High-level performance task.
These stations allow you to place students in flexible groups that rotate every 20-25 minutes depending on time. It also allows you to level the work according to the needs of your groups of students.
Another typical high-need student group is English Language Learners. It is critical to build vocab in the target language by tying the words to their native language. This creates a sense of comfort and familiarity for students. Additionally the use of pictures, models and visuals for instruction help push students in the right direction.
The power behind differentiation is having extremely high expectations for all students and giving the right scaffolds for every student to have access to the information while still having that productive struggle.
Do you use differentiated instruction in your math classroom? Share with us on Instagram, Facebook, Twitter, and Pinterest.
TeacherVision Advisory Board Member Connor Siegel teaches middle school math in Nashville, TN. What he loves about teaching is creating an atmosphere that allows all students to be themselves. He advocates for a culturally responsive classroom that holds all students to high expectations for all types of learners. He believes that when students know they are loved, we can champion them to unprecedented growth.