Third grade teacher and TeacherVision Advisory Board Member Tara takes on the great homework debate and shares her tips for how to make homework meaningful and manageable for both students and parents.
Updated on: June 25, 2020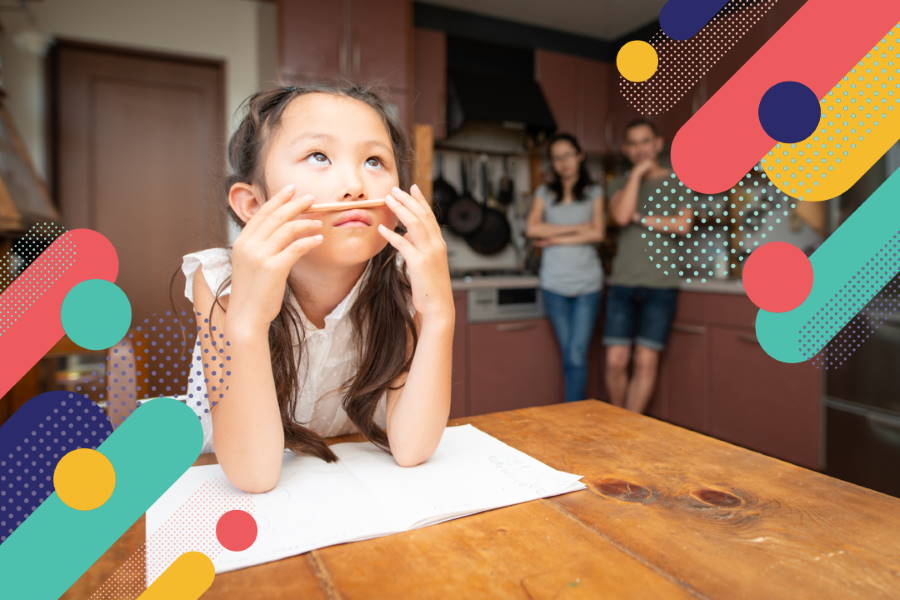 To give homework or not to give homework - that is the question. While every teacher has an opinion about this issue, not every teacher has a choice about whether or not to give homework. In many districts, homework is required. Whether you choose to give homework or you have to give it, here are some tips for making it meaningful for your students.
As a teacher and a mom, I can see both sides of the homework debate. As a teacher, I always like to give my students extra practice with the skills we've been learning at school. However, as a parent, homework is just one more thing to do on busy school nights.
Looking back at my teaching years before becoming a parent, I definitely gave my students too much homework. They had a full page of math problems every night, a week-long reading packet, spelling homework, and a monthly project. Now, I give them a lot less homework, and it's a lot more meaningful.
Here are some tips for making homework meaningful for your students.
Choose Quality Over Quantity
Your students don't need to do an entire page of the same type of problem. If they can do three division problems, they can do 20 division problems. If the entire page is the same type of question, just circle a few for your students to complete.
If you taught three different types of problems that day, give them one of each kind to practice at home. That way, they're reviewing the concept without spending hours on pages of homework.
Think About What Will Be Most Beneficial for Your Students
After one year of giving an entire reading homework packet each week, I realized that it was not the best use of my students' time. Half of them brought it back completed beautifully because they had help from their parents. The other half of the class either brought it back incomplete or with a lot of mistakes. Then, I had to spend time having them finish it or working with them to correct the ones that were wrong.
I realized that this wasn't beneficial for myself or my students. I decided it would be far more meaningful for them to spend time reading at home each night instead. Now, they read for 15 minutes each night and fill out a reading log for accountability.
Give Your Students Choices
Homework will be more meaningful for your students if they have some choice about what to do. One great way to do this is with choice boards. All of your students will be practicing the same concept, but they can do it in a way they enjoy. For example, one student might want to write a song about the concept while another student designs a board game to practice the skill.
Differentiate the Homework
If you give choice boards for homework, you are differentiating by product. You can also differentiate by content. Not all of your students need to practice the exact same skill. Some students may need a more advanced activity, since they already mastered the concept in class. Others may need a more basic activity, because they struggled during class.
Differentiating the homework may take more time, but it will ensure that your students are practicing what they need. If your students are solving problems that are too easy or too hard, it's not meaningful for them.
I provide three levels of homework for my students based on their guided math groups. That way, I can go over the homework with them when we meet each day.
Make Sure You're Giving Feedback on Homework Assignments
Many of your students don't want to do homework. You have to show them that doing homework is important because it shows you what they know and what they still need to practice. When they turn it in and never see it again or they get it back a few weeks later, it becomes pointless.
Try to correct your students' homework and give it back to them as quickly as possible. When they see that you are using the homework for something and it's not just "busy work," they will realize that it is meaningful.
Even though there are still many people, teachers and students alike, who don't think we should give homework, following these tips will guarantee that the homework you're giving is meaningful. If you're assigning it with the goal of meeting your students' needs and helping them progress in their mastery of important skills, then it will never be "busy work."
Tara Dusko is a third grade teacher in Sinking Spring, Pennsylvania. She's spent the past 14 years finding engaging ways to make her students love learning. When she's not planning lessons for her classroom, she is spending time with her husband and two children or trying out new recipes in the kitchen. Get some tips for reducing the stress of teaching on her blog, Teach Without Tears.