TeacherVision Advisory Board Member and veteran teacher, Jessica, shares her tips for how to find professional development opportunities, and how to get the most out of them.
Published: July 8, 2019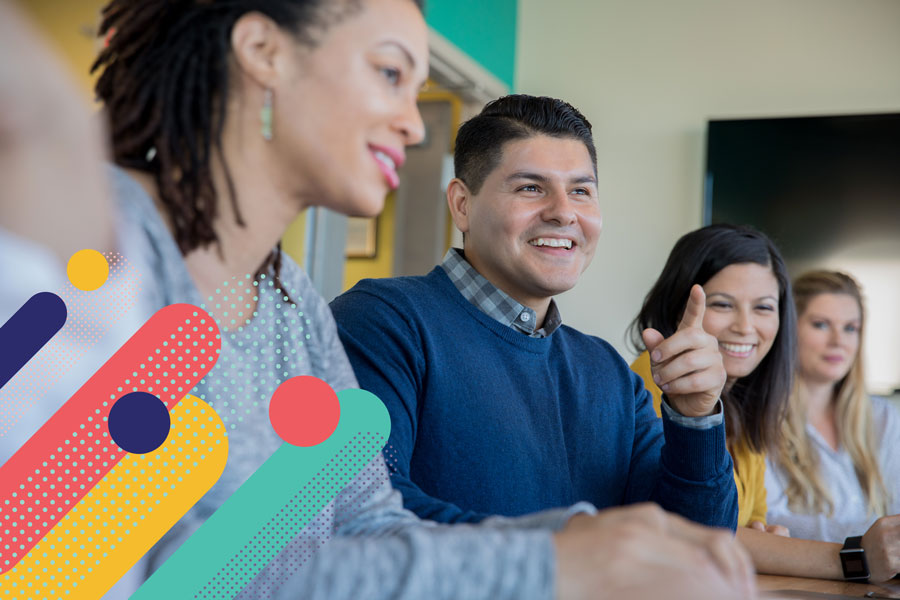 As teachers, we're always looking for new ways to grow and learn. Summer is the perfect time to take a break from teaching and to find opportunities for professional development. Maybe you're wanting to find new ideas for next school year or are wondering what professional development you should take.
Maybe you're trying to find motivation to take professional development. After a busy school year, you're exhausted and just want to relax. So, do that first and give yourself a much needed break. As you schedule your professional development this summer, don't forget to leave in time to recharge your batteries before the new school year comes.
If you're wondering how to get the most out of professional development over the summer, this blog post will share some ideas that should help.
Attend workshops
No matter where you live, there are excellent workshops provided somewhere nearby. Look for opportunities for teacher professional development in your own school, district, city, state, or even nearby states. There are so many excellent workshops available that teach about many different education topics. To get started, turn to Google or ask other teachers you know from your own school or neighboring schools about available opportunities. You might be a part of education Facebook groups, memberships, societies, or newsletters that keep you updated about upcoming opportunities. Great places to look for teacher workshops are colleges or universities, school districts that offer trainings or bring in guest experts at different schools, and local and national education association workshops. There really are so many great training opportunities and classes available out there. Just do a little research or ask around, and you'll find them.
Go with a buddy
Doing professional development by yourself is totally fine, but there are so many benefits when you use the buddy system (just like you tell your students to do.) When you go with someone on your teaching team or a friend you can bounce ideas off of, you'll not only learn but will be able to discuss and debrief what you learned. Another benefit of going with a buddy is that you'll get to be with a friend. It's summer time (duh) and although you've seen your coworkers all school year long, you will actually miss them over the summer months. During a workshop or training, you can go to lunch together, discuss other professional development opportunities, or collaborate about what you're planning to do in the upcoming school year.
Make a list of what PD you need
There are truly so many fantastic professional development opportunities available. It would honestly be impossible to attend them all. So, what can you do? You can make a list of what PD you need right now to help you where you're at. If you're struggling with assessment and evaluation, find PD opportunities about that. If you're needing help with classroom management, there are trainings just about this. The thing is, what you need this summer isn't the same as what you'll need next summer, so you'll truly never run out of opportunities to learn something new. But, the good news is, if you don't get to attend some you want this summer, there's always next summer, and the one after that, and the one after that and so on.
Don't let overwhelm seep in
It's easy to feel overwhelmed when you're learning new things. Sometimes, you'll notice what you're learning during your summer professional development will expand your mind, especially if it's something new. When this happens, don't let yourself get overwhelmed. Take what you're learning and write down ways you'll implement it into your classroom and with your students. If it's something that's unfamiliar or new, there will be pushback because it's uncomfortable. Remember, Rome wasn't built in a day and neither is applying anything new to your teaching. Just like you teach your students to have a growth mindset, you need to as well. Take your time and let change happen naturally and slowly.
Take PD online
We've talked about attending in person workshops, but another fantastic option is to take professional development online. What better way to get the training you need than by doing it in your pajamas from the comfort of your own home right? There are some great online options available to cater to exactly what you're needing to learn. Just like I mentioned earlier, base the choices you make on what you're needing right now and go from there. 
What professional development do you plan to do this summer? Share with us on Instagram, Facebook, Twitter, Pinterest, and Google+.
Jessica Peresta is passionate about providing other music teachers, especially those right out of college or new to teaching elementary music, with the music education resources, lesson plans, teacher training, and community you've been looking for. She believes your domestic life outside of school should be spent soaking up time with family and friends and your music teacher life while at school should not leave you feeling defeated, but should be a joyful, exciting, and rewarding experience. To find out more about Jessica and her passion, head to www.thedomesticmusician.com.
Pair your morning coffee with a custom newsletter created just for educators. Sign up for The DailyTeach today