TeacherVision advisory board member and veteran teacher, Sara, writes about the importance of creating a strong classroom community in your classroom. She shares her favorite tips from her own teaching experience.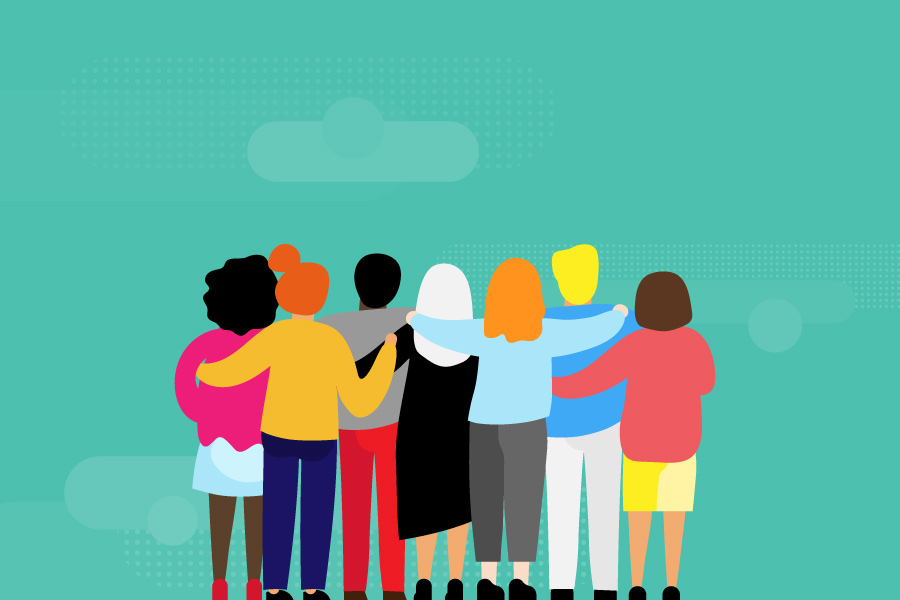 As we all know, or should at this point have figured out, the classroom culture that we build as practitioners is paramount to our students' overall success and well-being in the classroom. Without culture, we cannot reach our students' social-emotional needs or their academic needs. As a reflective professional, it is my goal to provide the safest and bravest spaces for our students to flourish and nurture their talents, abilities, and needs every single day. 
Below are ways that you can build strong community within your respective learning environments without leaving the rigor and relevance of core instruction in the dust. 
Provide students with an opportunity to complete a class survey
This survey could be done at the beginning of the year and once again at the end of the year as a means for understanding each student's instructional environment preferences, their interests and hobbies outside of the classroom, and their desires and goals for excelling in a specific content area throughout the year. 
This is also an opportune time for students to express how they learn and why they learn the way they do. You could make this survey into a Google Form, basic printed handout, or even play up a centers-based activity that allows students to express their preferences and interests with other students, allowing for classroom community to be enriched and nourished. 
Knowing that all students have an opinion about everything (they are teenagers, after all), this strategy can be used at the beginning of the year and throughout each unit as an instructional activity that increases students' ability to formulate and elaborate an argument in an academic setting.
Throughout instruction, statements that can be argued or researched further for qualitative and quantitative measurements are centrally used to promote whole-group engagement and experiences with students using academic language to solve problems. 
Do Small Community-Building Actions For All Students 
Greet students by name each day as they enter class and throughout instruction when
Calling on students to answer questions or when feedback or praise is provided.
Provide sincere and authentic praise to students throughout instruction and in transition to other classes: ensure that the praise you are providing to students is real and measurable by their actions and contributions to the learning environment.
Show up and support your students at sporting events, club fundraisers, plays, and concerts to connect with students and their interests and hobbies - this is also a great way to engage with parents and community members.
Write one letter a week to a family in your classroom, expressing gratitude and appreciation for the specific student. Praise that student qualitatively and/or quantitatively to inform the parents of how that child is growing academically or personally in the learning environment.
Have monthly check-ins with students in a one-on-one setting to discuss personal and academic growth.
Invite students to eat lunch with you in your classroom or in a neutral site around the school (with permission from administrators, of course). 
How do you build your classroom community? Share with us on Instagram, Facebook, Twitter, and Pinterest.
Sara Willey is a seven-year veteran teacher and administrator from Clarksville, Tennessee. She has taught in Title I schools her entire tenure as a professional and she has a heart for working with disadvantaged and underserved student populations. She has experience teaching English at the high school level and before she became an administrator, being in the classroom was her ultimate passion and where she felt the most comfortable. When she isn't teaching, she enjoys cooking and home decorating, reading, exercising, and napping.