Veteran teacher Shannon describes the origin of Day of the Dead celebration and shares her suggestions for how to teach your students about it.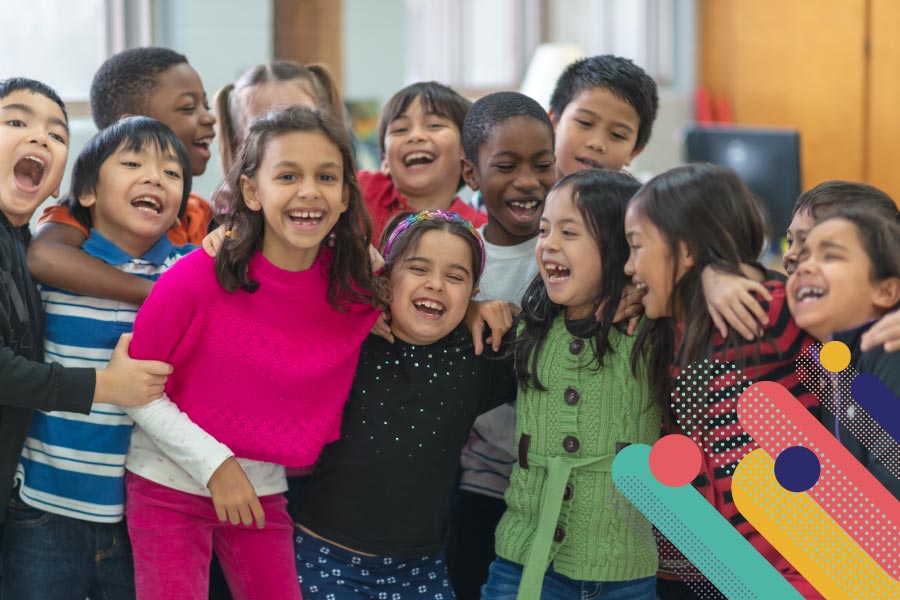 With the popularity of movies like Coco and The Book of Life, your students are undoubtedly more curious about the Day of the Dead, or Día de los Muertos, than students were a decade ago. The appearance of skulls and skeletons on clothing has become widespread in recent years, and many of the skeletons seem to be joyful. Kids are naturally curious. Who wouldn't want to know why all of those skeletons appear to be so happy?
Many students (and lots of other people!) may confuse Day of the Dead with Halloween, but the holiday actually falls on November 1st and 2nd. There is certainly a connection to Halloween which originates from All Hallows' Eve, or the night before All Saints Day, part of the Roman Catholic tradition.
Origins of Day of the Dead
The idea of celebrating loved ones who have passed comes from the traditions of the native peoples such as the Aztec, Maya, Olmec, and Toltec, of what are now Mexico and Central America. They believed that life and death were part of nature's cycle. Traditions among different groups varied, but all shared the concept of an afterlife.
When Spanish conquistadors arrived in Mexico in the sixteenth century, they brought their Catholic faith, which included the celebrations of All Saints Day and All Souls Day. The current Day of the Dead celebrations are the result of the intermingling of both native Central American and Catholic traditions.
Day of the Dead Today
Today, November 1st is dedicated to honoring the children who have died and is often called El Día de los angelitos (Day of the Little Angels). November 2nd is reserved to honor the adults who have passed.
In both Central America and the US, Latino families gather to prepare for the holiday several days in advance. Preparations first include cleaning the grave site of loved ones and cleaning the home. They will then prepare favorite foods such as mole and pan de muerto (bread of the dead). In many homes, there is an altar decorated with flowers, photos of deceased family members, and offerings for the dead. Family members will also decorate and place offerings for the dead at their grave sites. They believe that the spirits of their deceased relatives will visit on the Day of the Dead because the offerings entice them to return. Some families will spend most of the night in the cemetery singing, eating, and drinking to celebrate the spiritual return of their loved ones.
Celebrating in the Classroom
Some traditional Day of the Dead decorations include papel picado (cut tissue paper), calaveras (sugar skulls), and cempasúchitl (marigolds). Depending on your resources, you may want to try making one or more of these with your students. Cut tissue paper may be a bit too intricate for younger students, but templates can make the task easier. You can also copy templates of skeletons and skulls for students to decorate. They are much less expensive and not nearly as messy as the delicate sugar skulls. A more involved project for older students is to create papier-mâché skulls. You will need to set aside time over a period of a few days to complete the project. Making marigolds out of crepe paper is a relatively easy task for upper elementary through high school-aged students.
If you would like to make some literary connections, you may want to introduce your older students to calaveras literarias, poems that were originally written to poke fun at death. Students can create their own poetry based on examples or write poems and stories related to the holiday. No matter what your students create, be sure to reserve a place in the classroom to show off their projects.
Death Can Be a Scary Topic
Depending on your students' ages, they may find it confusing or disturbing that the Day of the Dead is a truly joyful celebration. They may view death as scary or very sad, although modern American traditions often include a more joyful tone such as a celebration of life rather than a funeral. The idea of family members throwing a party at the cemetery may also be disturbing to some of your students.
Be sure to respect their feelings while asking them to keep their minds open to new and different traditions.
Some students may be enthusiastic about sharing their families' traditions regarding death and honoring deceased loved ones; others may have little or no experience losing a family member. And certainly, be aware that one or more of your students may have recently lost a loved one.
Community Celebrations
If you live in or near an urban area or have an active local Latino community, you may find Day of the Dead celebrations in your neighborhood. Check community calendars to see what may be happening in your area and encourage your students to experience the holiday firsthand if they can.
How do you celebrate Day of the Dead in your classroom? Share with us on Instagram, Facebook, Twitter, and Pinterest.
Shannon Krzyzewski is a veteran educator with over twenty-five years of experience teaching Spanish, English/Language Arts, and Social Studies at both the middle and high school levels in the Seattle area. She is now a freelance writer, editor, and educational consultant residing in Montana's Flathead Valley.