Much has been made of how COVID-19 school closures are affecting student learning and parental roles. But what about teachers? How are we faring with daily life outside the classroom? Veteran high school teacher Shannon checks in with a dispatch on her stress, anxiety, disappointment...and hope.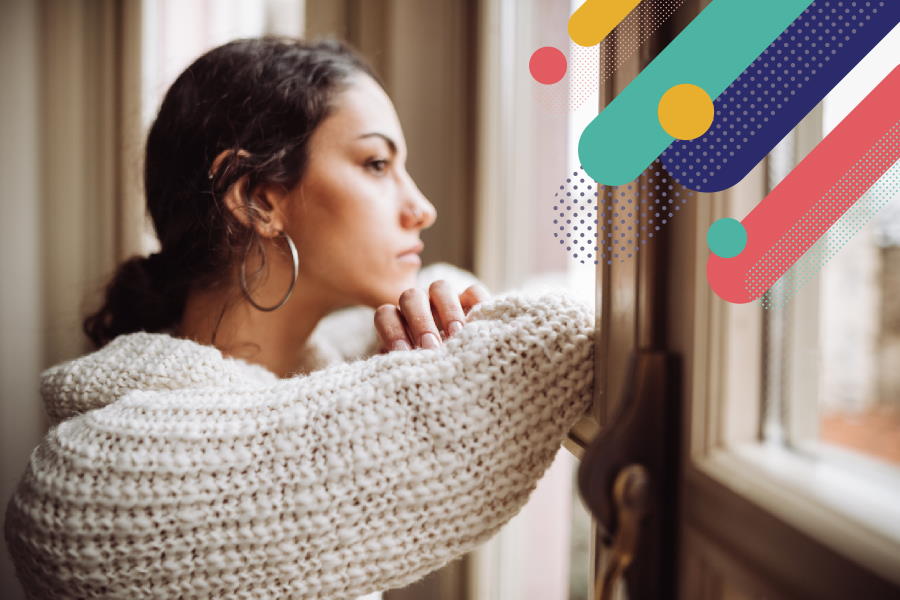 Within the last two or three weeks, our lives have been turned upside down and inside out. We have all had varying experiences once our districts or states decided to close schools. Our governor here in Washington State made the decision on Friday, March 13th. We had an emergency staff meeting after school to learn what little we could about the closure and then left for the weekend. At that point, we thought we would see our students on Monday before the state-mandated closure on Tuesday.
Over the weekend, our district leadership decided to cancel school on Monday. It would have been the first day of a new trimester for us. We could have had students take home books and other school materials, but that never happened. Now, we are still trying to sort out the details.
The last couple of weeks have been unsettling in so many ways. I depend on the structure that school days offer. I like to have my life scheduled.
Don't get me wrong; when vacation days arrive, I take full advantage of them. I am a world traveler, and one of my favorite pastimes is planning that next adventure. But this is no vacation.
At first, the state mandated that we plan "enrichment" activities for our students. These were general activities to keep kids engaged in learning. All of the teachers in my school contributed their ideas, and the principal consolidated them. The activities were distributed both online and with the meal deliveries that our district is providing to students.
But my situation continues to evolve. Last Thursday and Friday, we called our advisory students' families. It was a welcome opportunity to check in and speak to some of the parents and students. People were generally supportive and grateful for the call. As we talked to each family, we filled in information on a Google Doc to make a record of the call and to note their preferred methods of instruction as we move forward.
In addition to last week's phone calls, I have been completing daily professional development, which my principal assigned in an online format. I have been grateful for the structure that those assignments offer in my otherwise haphazard days. Some days, I have gotten focused on long-term planning and completing those time-consuming tasks that always get pushed to the bottom of my to-do list. One day, I wrote five chapters' worth of bell ringer tasks. That felt great! Other days have not been as productive as I had hoped. At times, I have gotten sucked in by the news, or I find myself frittering time away with other distractions.
More than ever, I'm trying to imagine the lessons from their point of view. I know that some will call or email me with questions, while others will muddle through on their own. Therefore, clarity is more important than ever.
It's hard to teach without being there live and in person.
I am tasked with planning remote lessons for Spanish 1 and 2, Creative Writing, and English 9. My biggest challenge is the English 9 class because I am supposed to be teaching Romeo and Juliet. So much for reading the play aloud in class. And don't even get me started with the frustration of teaching a language only in the written form.
The uncertainty of "what's next" keeps me from my optimal performance. And it's not just my concerns about what is happening in education, but also in the world. We are all seeing friends, neighbors, and family members losing their jobs or taking pay cuts. By now, most of us know someone who is fighting the virus. We see the COVID-19 numbers rise each day. There are times when it feels there is no end in sight. It's difficult to focus on work.
After nearly thirty years in the teaching profession, I will have a renewed view when I return to in-class instruction. This non-vacation time away has given me time to reflect and reassess my teaching practices. I've thought about what I can do to better engage my students and what I enjoy most about teaching. We all know that this will indeed end. We will return, and education will be better than ever.
How are you dealing with the "new normal?" Share with us on Instagram, Facebook, Twitter, and Pinterest.
TeacherVision contributor Shannon Krzyzewski is a veteran educator with over twenty-five years of experience teaching Spanish, English, and social studies at the secondary level. A Seattle-area native, she is currently teaching at a small, rural high school in Washington, where she enjoys year-round outdoor activities.