Authored by:
Last edited: March 10, 2023
Here's everything you need to know to find the best Google Slides template for your classroom.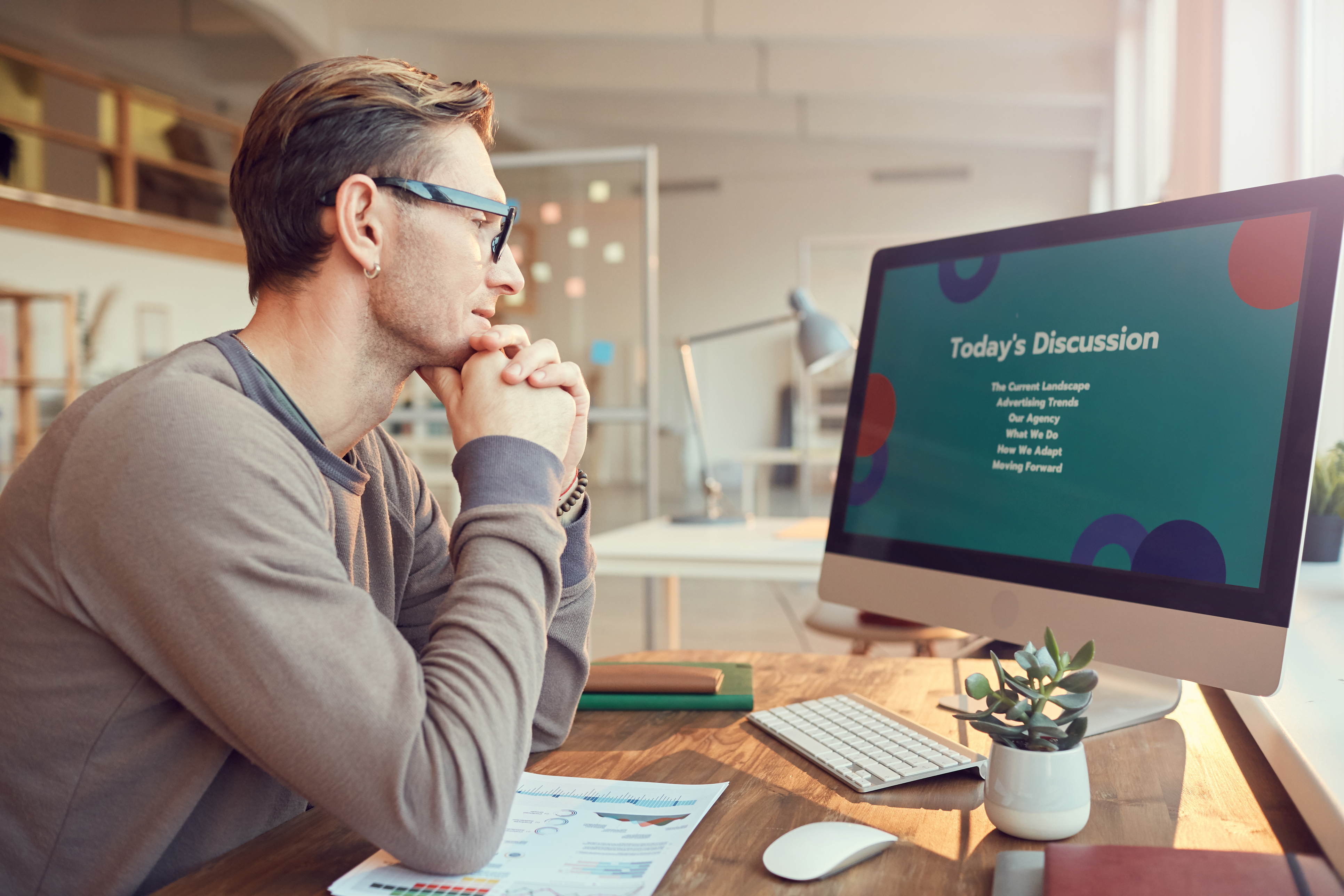 Meetings. Grading. Lunch and recess duty. And, of course, the neverending email.
With the daily grind, it can often feel like the routines of teaching are sapping your much-needed creativity.
And that's bad news because your students look to you to keep daily lessons and assignments fresh and interesting.
Thankfully, you have many tools at your disposal for that much-needed creative boost. And one of the best and simplest of these tools is Google Slides. One of the best things about Google Slides is the many free templates you can access.
It's true; Google Slides have been around for a long time. But in recent years, savvy educators have taken this time-honored tech tool and run with it, transforming it to breathe new life into classroom routines. And now you can take inspiration from them.
Each Google Slides template presented here can be downloaded and tweaked to meet the needs of your classroom, saving you valuable time and energy. And these free templates can offer a boost to other endeavors, too, bringing life into your speech at an event where you're the keynote speaker.
We've also included some PowerPoint templates which can be easily converted to Google Slides or Google Docs.
Google Slides Templates FAQ
How do I convert a PowerPoint into a Google Slides presentation?
It's easy to convert your PowerPoint presentation into Google Slides. All you have to do is:
In Drive, click on the + New button (top left corner), go to Upload File, a browse window will open for you to locate your file from your device, add your chosen file. 
Your file will be uploaded to Google Drive and will show you the progress in the bottom right corner. 
Once upload is complete, click on the file name. This will open your PowerPoint presentation (ppt) in Google Slides. 
In your ppt, go to File and then click 'Save as Google Slides'.
Once you've done that, you can easily use and edit the presentation as a Google Slides template.
"Each Google Slides template presented here can be downloaded and tweaked to meet the needs of your classroom, saving you valuable time and energy."
Where can I get free slide templates?
Here are a few of the best websites and apps for locating free Google Slides themes and templates.
We have these 5 TeacherVision Google Slide templates ready to go:
Can you add templates to Google Slides?
Just use the Google Theme builder tool to add a Google Slides presentation template. In some apps, you can add a template to Google Slides simply by clicking "Make a Copy."
Where can I find free Google Slides templates?
Free Google Slides templates are readily available from a variety of websites. Check out a Google slides presentation template we've listed, or search the many other available sites online.
Can you change the background color on a template?
You can change a template's background color or gradient in Google Slides by clicking on Slide and then "Change Background."
"All of the TeacherVision PowerPoint presentation templates can be easily uploaded to Google Drive and converted into a Google Slide template."
The Best Google Slides Templates For Teachers
Here's our list of the best Google Slides templates for teachers. Please note that some of these are designed as PowerPoint templates but can be converted to Google Slides.
Although we've made our selection based on the needs of teachers, most of these free Google slide themes are versatile enough to use for your pitch deck, business plan, or your next keynote speech.
Galaxy Theme
This fun Google Slides template from Slides Carnival is perfect for your space unit. You can edit the gradient color and images to make them more lively or to fit better with your lesson. It comes with 25 slides with customizable layouts. 
Colorful Pencils Template
As its name suggests, this fun 25-slide offering from Slides Carnival grabs attention with colorful pencils. The colors of the pencils adapt to the background color that you choose. You can select from a variety of layouts and fonts.
PowerPoint Postcards Presentation
This creative template can be easily converted to Google Slides. Kids will have fun creating postcard slides to share information about places they've visited or studied. This is a great template to use for a pitch deck, too.
Sketchnotes
Each of the 21 slides in this Google slides template has a different layout, consisting of infographics that look like colorful, hand-drawn doodles on a paper background.
Want more resources to inject creativity into your lesson plans? Don't forget to subscribe to the TeacherVision newsletter to get new ideas and resources daily in your inbox.
And if you want even more, you can sign up for a free TeacherVision account and download as many resources as you need.