In this month's installment of "Diary of a Busy Teacher," our excellent elementary educator, Lisa, confesses the realities of remote teaching and what a day in the life of distance learning in 2020 is REALLY like. Isn't technology grand?!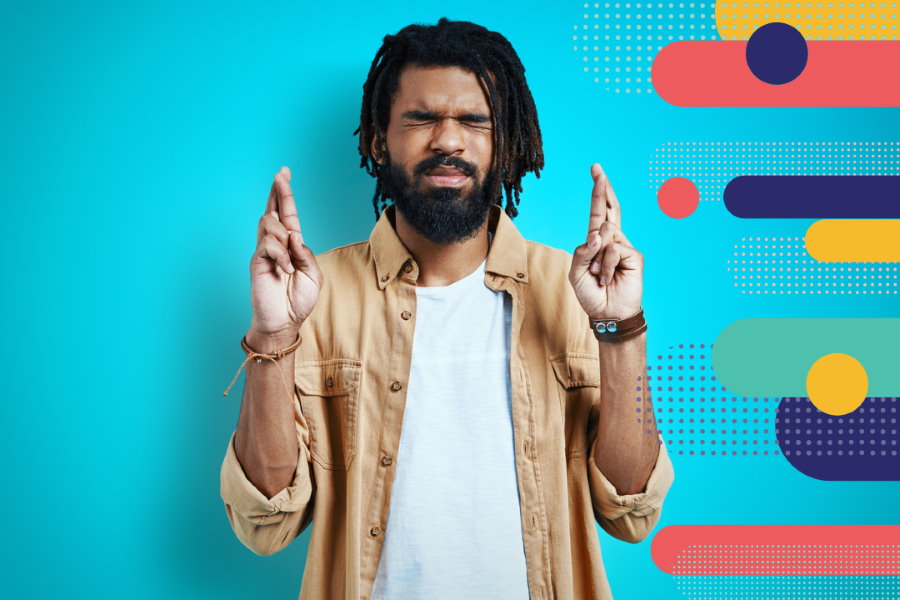 Here we are, a few weeks into November and we're finally feeling like we're entering the "routine" phase of the school year (hopefully!). Whether you are teaching fully in person, hybrid, or fully remote, you've probably developed a series of routines, structures, and rules to run your classroom as smoothly as you can by now. I know that I, personally, have felt the inner turmoil of this year calm to the point where I can finally joke about what goes on in remote learning...Here's my take on the expectations of remote learning, along with what's really going on over Zoom, Google Meet, or whichever technology you're connecting with children these days!
EXPECTATION: All students are in the Zoom waiting room before class begins, eager for the teacher to click "admit all." Promptly at 8 AM, class begins, following the regular routine of morning meeting, then launching seamlessly into the first subject of the day. All students have their cameras on, are seated at a non-distracting spot in their house, and are actively participating in the call and responding in the chat when needed. Students turned in their Google Classroom assignments from the previous day on time, and we have a moment to go over a piece of yesterday's asynchronous work. The meeting comes to a close and we have gotten to all relevant pieces of our lessons, say goodbye, and are ready for tomorrow.
YEAH, RIGHT!!!
REALITY: It's 7:58 AM and I open my Zoom, ready to greet the kids. Of my 15 students, four are in the waiting room. 7:59—six kids. 8:00 and we enter the call. Over the course of the next five minutes, stragglers stroll in. Some days, a kid will show up at 8:15, once even 8:30. By 8:05 - too bad, so sad, we're starting our morning meeting. When that kid who shows up at 8:15 "barges in" and, before I can even greet him/her, interrupts with: "WHAT ARE WE DOING??????" 
"The same thing we do every morning - we are sharing in morning meeting, so hold on and I'll explain." 
All of a sudden, another kid interjects, "Ms. Koplik, I can't see you - you're frozen." 
"Oh, dear, you're frozen too...maybe try to leave the meeting and come back?" 
Kid leaves and comes back. It's now been another two minutes. Everyone can see, nobody's frozen, and we move on...ALL IS WELL????
"Ms. Koplik, so and so wrote in the chat that they can't hear." 
Time to troubleshoot.
I then realize that one of my 15 kids has not shown up at all, and now it's 8:25. I check my email on the side, peer at my messaging app that was minimized on my screen, and find that she is having major technology problems and ends up missing class that day.
By the time we have started the lesson and all is settled, it is typically almost 8:25, which, thankfully, is only five minutes past the time I'm supposed to begin Reader's Workshop. 
Once the lessons are underway, there are usually a few kids who can't see the shared screen or can't hear the audio for some reason, so I type away in the chat showing and telling them exactly what is happening. They're such champs, too, in fourth grade that they do actually care about their learning and want to do well. They type in the chat to respond to a favorite read-aloud book, they raise their hands in their houses to be called on for math problems, and they absolutely love breakout rooms.
And what's the breakout room experience like, you ask? Breakout rooms are another pro/con of the remote learning adventure. Because I have a paraprofessional about half the time, we can have two breakout rooms monitored by a teacher when she is WITH us. Because of the large class sizes (15 in the first group, 16 in the second), I typically make at least 3 breakout rooms.
Imagine my shock when it's week two and I enter a breakout room to see one kid's shared screen of a game he's playing, and that screen is absolutely COVERED with annotations from the other kids. "SURPRISE Y'ALL, MS. KOPLIK'S IN HERE!!" (Note: This was the one and only time I have had to have a "disappointment" talk with the kiddos since remote learning started, so not too bad considering it's November...) But, want to know the strangest part? I'm sure that some parents in the background heard me!
That brings me to the parents—hello parents, it's probably been a LONG time (if ever) since you've seen a teacher in the process of actually teaching your kids. I hope you realize how tirelessly we are working, but how tired we actually are—how every ounce of our time on Zoom is devoted to injecting as much fun into the learning experience as possible while also hitting our standards, and maybe appreciate our plight a bit more...
Just so you know what we're juggling - sometimes simultaneously: a) checking in with the kids with cameras off; b) running conferences; c) using and monitoring breakout rooms; d) trying to administer quizzes and tests; and more! All the while holding high expectations for our kiddos despite it being from afar and trying to offer opportunities for fun activities over Zoom to build classroom community and have a joyful experience; and you know what...It's actually working! 
LESSON LEARNED: It is never, ever going to go how you planned. Remember, the same thing used to happen pre-COVID in your school classroom - you would plan a beautiful lesson and it would fall flat; you would schedule out your day to the minute and never get to three things; you would forget to assign the homework as the bell rang; you had a crying child that you had to console; and ALL THAT that happened before you accomplished your overarching learning objective for the lesson! 
So, please cut yourself some slack. Offer yourself the grace and flexibility that you expect from the kids and parents, and remember that this year is different - you're doing the best that you can! I guarantee if you are making relationships with your kids and creating a cohesive and collaborative classroom community, then your kids are having a great time. And at the end of the proverbial day—just ask them...Their answers may surprise you!