Veteran teacher and TeacherVision contributor Shannon shares some words of encouragement and some practical advice for teaching through the "new normal" of the coronavirus pandemic. The takeaway: Start by taking care of you first.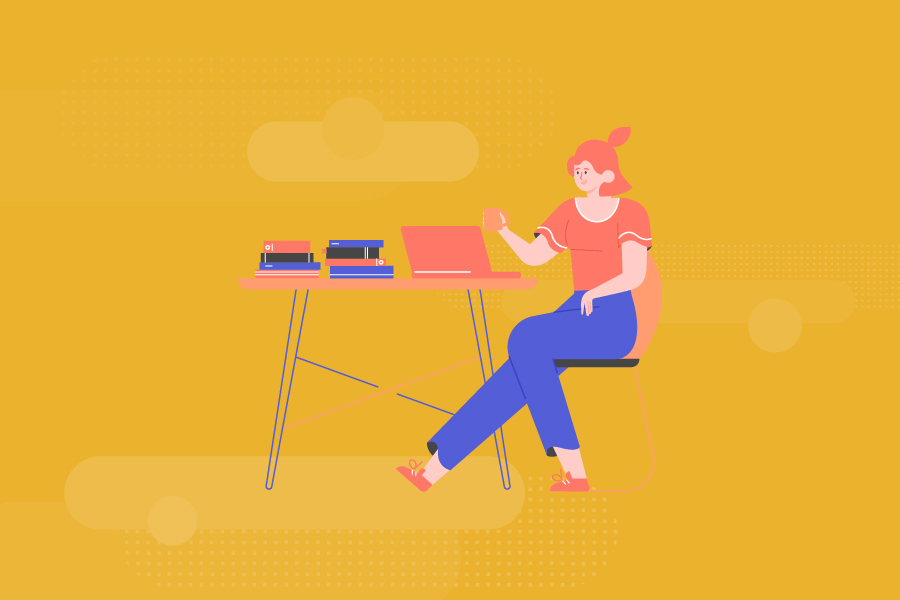 Dear Colleagues,
We all knew there was a possibility that something like this could happen, but we hoped it never would. Now we are forced to cope with a new set of rules. And now, more than ever, we need to take care of ourselves in these uncertain times.
Two weeks ago, I started to see that the world situation was getting serious. I was not one to watch much news and still had the attitude that it wasn't so bad. As the week evolved, the seriousness was unavoidable. When major events like the NCAA Tournament were canceled, I became deflated. In fact, it was one of my students, a fellow basketball fan, who broke the news to me. The same day, our governor shut down schools in the three Seattle-area counties. I immediately felt for my friends and former colleagues, but I was grateful to be in the relatively insulated northeast corner of the state. I knew that wouldn't last long, though.
The announcement to close schools statewide came the next day, not long before school was out. At first, we thought school would be open on Monday so that we could say goodbye to our students and send some materials home with them. But over the weekend, our leadership decided against it. That was it. We were not prepared for the circumstances.
Today, a week later, we teachers are still awaiting instructions. We are completing daily professional development online, but we still don't know what we will be doing to continue teaching our students. Schools are closed until April 24th, our district will start distributing meals to students next Monday, our spring break has been extended to two weeks, and our school year will end on June 19th instead of June 11th. That is all we know; other than that, we are waiting.
I'm sure many of you are experiencing similar situations. We teachers are planners and nurturers. Having our purpose abruptly pulled away is trying. We are coping with uncertainty and disappointment. Most of us were anticipating spring break, but we certainly didn't expect to spend it cloistered in our homes. We are concerned about our students. We know that some of their parents are laid off or working reduced hours. We hope that our students aren't living in fear, feeling desperate, or going hungry. It's hard not to be there for them as we wish we could.
I urge you to take care of yourself.
Remember that we teachers are one big, strong community. We are together in spirit, and we will get through this. Here are some suggestions to keep yourself in good mental and physical shape as we face the next few weeks of challenges:
Get Outside Every Day For Some Exercise
A daily walk is good for both the body and mind. Spring has just arrived. Use all of your senses to take in the daily changes that the earth is offering. Trees will start becoming greener, and flowers will be blooming. Focus on the pure delight that perhaps you have been taking for granted every year.
Maintain a Healthy Diet
The temptation to consume junk food and alcohol can be very real when we are feeling stress, but in the long run, you will feel better if you avoid them. Now would be a great time to try some new healthier recipes.
Commit to At Least Two Phone or Video Chat Conversations Each Day
I live alone, so the social contact is a lifesaver for me. This is an excellent opportunity to catch up with friends and family members. Believe me, they will be happy to receive the call. You may be surprised that someone you know needs your love and reassurance because they are having a more difficult time than expected.
Practice Daily Gratitude
I have been taking time to count my blessings every morning and every evening for almost a year. It's now a habit. Now is a great time to start a new, positive habit.
Give to Others If You Are Able
We may not physically be able to help others, but if you have the means, donating is a great way to help your neighbors. Consider making an online donation to your local food bank or other worthy cause.
Read a Book
We all have books on our shelves that we just can't seem to get to. There are also several free and inexpensive ways to download books from the internet. Pick something that is uplifting, inspiring, or teaches you something new.
Take Advantage of Online Learning
With a quick internet search, you can find videos and learn how to do almost anything. Start doing yoga or Tai Chi, learn how to paint, or research a DIY project. Maybe it is time to sign up for that online course you have been considering.
Look Forward and Plan a Trip
Sadly, spring break travel may be out of the question, but this pandemic will end. Maybe it's time to plan that trip you have always wanted to take. You can start researching places you may wish to explore.
Schedule Your Day
You may not be reporting to work, but routines help us to be more productive and keep us on an even keel. Decide how you are going to use your time each day and make a rough plan of how you will spend your hours. A plan will help you avoid excessive time on social media or binge-watching your favorite shows.
How are you dealing with the "new normal?" Share with us on Instagram, Facebook, Twitter, and Pinterest.
TeacherVision contributor Shannon Krzyzewski is a veteran educator with over twenty-five years of experience teaching Spanish, English, and social studies at the secondary level. A Seattle-area native, she is currently teaching at a small, rural high school in Washington, where she enjoys year-round outdoor activities.