Veteran virtual educator, author, and TeacherVision contributor Stephanie Jankowski shares a wealth of useful tips and strategies for confidently and productively making use of distance learning during COVID-19 school closures.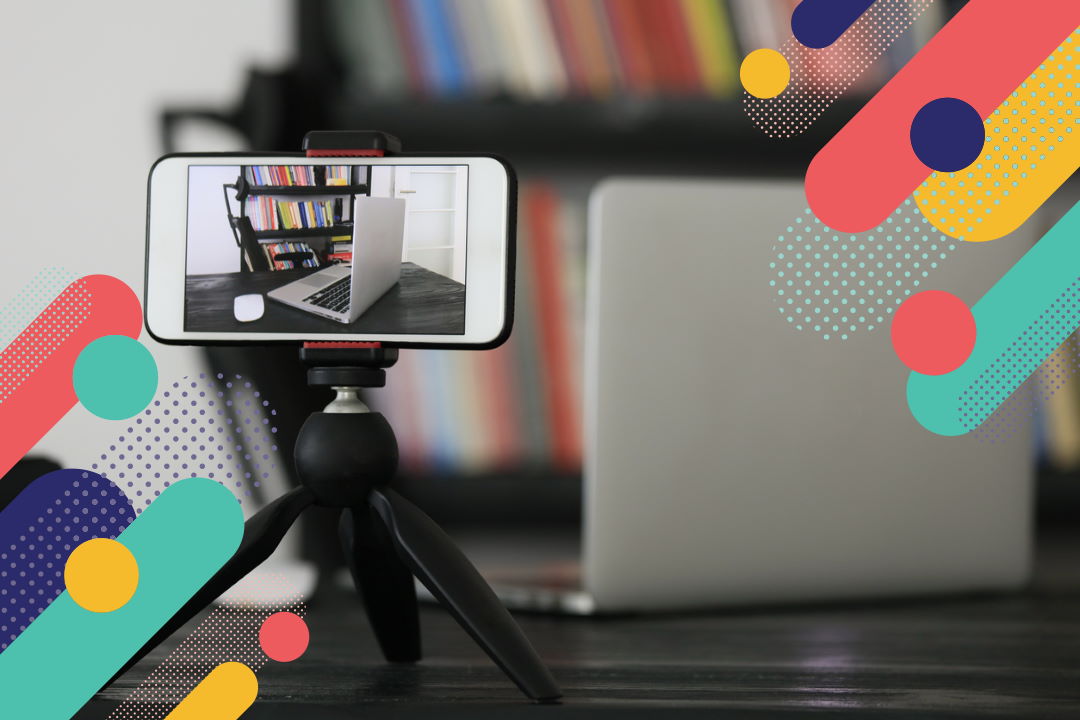 More than a decade ago, I traded my classroom for a computer and entered the world of virtual education. I'd just had my first baby, my husband had gone back to work thanks to America's lack of paternity leave, and cyber school was still so new I worried about job security. I was also skeptical of that newfangled direct deposit stuff. No paycheck to take to the bank?! Sorcery!
I eventually established my new normal, but not before a lot of trial and error. Because I know so many fellow educators are currently relying on distance learning and involuntarily making the switch to virtual teaching, I want to share a few things that will help you find your new normal. Above all else, I hope you'll remember these are weird, uncertain times. All any of us can do is the best with what we've got.
Okay, here's the useful stuff:
Create Your Space
Set aside a dedicated space for teaching. If you're lucky enough to have a home office with a door, that's optimal…especially if you have your own children or a spouse who never stops talking. Otherwise, a clear kitchen table will do! Have everything you need within reach: laptop, earbuds, notebooks, texts, etc.
Structure Is Key
Approach distance learning the same as a traditional teaching day:
Stick to a daily schedule. (If your admin didn't provide one, make your own). If live meetings or sessions are part of your virtual plan, prioritize those and schedule everything else accordingly.
Lesson plan as normal, then make necessary tweaks to accommodate your new mode of instruction. For example, a Google doc of student insights and questions might replace live class discussions.
Don't forget to take breaks: Stretch your legs and rest your eyes. Sitting at a screen is vastly different than the on-your-feet school day you're used to!
Don't Reinvent the Wheel
So many ed tech companies are offering their products or services for free right now. Here's a sample schedule and recommended resources and tools to get you started. You can find math and English worksheets here on TeacherVision. If you are wondering what is working well for other teachers, check out this post.
Be Flexible
Not trying to be a Negative Nancy, but technology can suck sometimes. There will be lags and glitches and straight-up fails, and that is OK! Some students will struggle to sign on while others will excel right out of the gate. We're used to this in the traditional classroom; it translates to the virtual one. Be patient and roll with the punches.
Minimize Distractions
This is for teachers and students! For everyone's sake, consider…
Background: Any time you're on camera, make sure your background is boring, like a plain wall boring. Kids are nosy and will pay more attention to your family photos than to your instruction.
Lighting: When sitting with your back to a window, your face looks dark against the glare from outside. Instead, position your workspace to take advantage of natural light that illuminates your face. If that's not possible, yank the shade off a lamp and put it behind your laptop. Now you're ready for your close-up!
Sound: Best case scenario is you and a headset that minimizes background noise. Also acceptable: you talking into your laptop in a loud, clear voice.
Temptations: Anything from too many open tabs, dogs who are whining for a walk, or buzzing cell phones count as temptations. Focus on your students; give into temptations later.
Nurture Relationships
Distance learning only means physical distance between you and "your kids." Create opportunities to re-connect through laughter and honesty. Maybe every lesson starts with a funny story of your quarantine experience or a short quip about how you might start wearing slippers to the classroom after this! Most importantly, assure students you expect mistakes and a learning curve because this is new for everyone. We're in this together and we will succeed.
Communicate
Colleagues are still our best resource; chat with them regularly to learn what's working and what's not in their virtual classrooms. Communicate with parents; we value our partnership with parents every day, and really need their support prioritizing their child's education. Teamwork makes the dream work!
Breathe
Students need us now more than ever. We are used to change; we're experts at on-our-feet decision making. We've got this, you guys. For self-care strategies specific to teachers, check out this workbook (it's free)!
What are your distance education go-tos? Share with us on Instagram, Facebook, Twitter, and Pinterest.
TeacherVision contributor Stephanie Jankowski is an English teacher by trade, smack-talker by nature, and mother of three who lives by the mantra: life is too short, LAUGH! Jankowski has worked in virtual education for the last decade and is the author of the new release Schooled: A Love Letter to the Exhausting, Infuriating, Occasionally Excruciating Yet somehow Completely Wonderful Profession of Teaching.