Authored by:
Last edited: March 1, 2022
As a high school teacher, you may see students struggle with emotional and social issues. Connect with your teens by suggesting some books that boost social-emotional relationships among peers.
Here are 7 of the top trendy books for high school students to boost social-emotional learning.
Editor's Note: This article contains affiliate links. That means if you buy a book via the link on our site, we may earn a small commission.

1. Before I Fall, by Lauren Oliver
The main character, Sam, relives her last day, "Cupid Day," seven times. Each time she relives her tragic day, the more power she gains to try and set things right with everyone around her!
2. Everything Everything by Nicola Yoon
A fun story to suggest around Valentine's Day, this novel features a teen girl who cannot leave her home because she has a terrible illness. She meets her new neighbor and her entire world changes.
3. When the Ground is Hard, by Malla Nunn
This award-winning historical fiction book is about an unlikely friendship between two girls during the Apartheid era in 1965.
4. What to Say Next, by Julie Buxbaum
Two very different teens form an unlikely friendship. Told in first-person point of view, the reader gains each character's perspective and a front-row seat to how their connection forms!
5. Scars Like Wings, by Erin Stewart
After surviving a fire, one 16-year-old returns to high school trying to adjust to her "new normal." After meeting another burn victim, the pair begin to piece together her new life. 
6. Darius the Great is Not Okay, by Adib Khorram
A teen visits his family's home in Iran for the very first time and makes a new friend that allows him to feel seen, heard, and okay.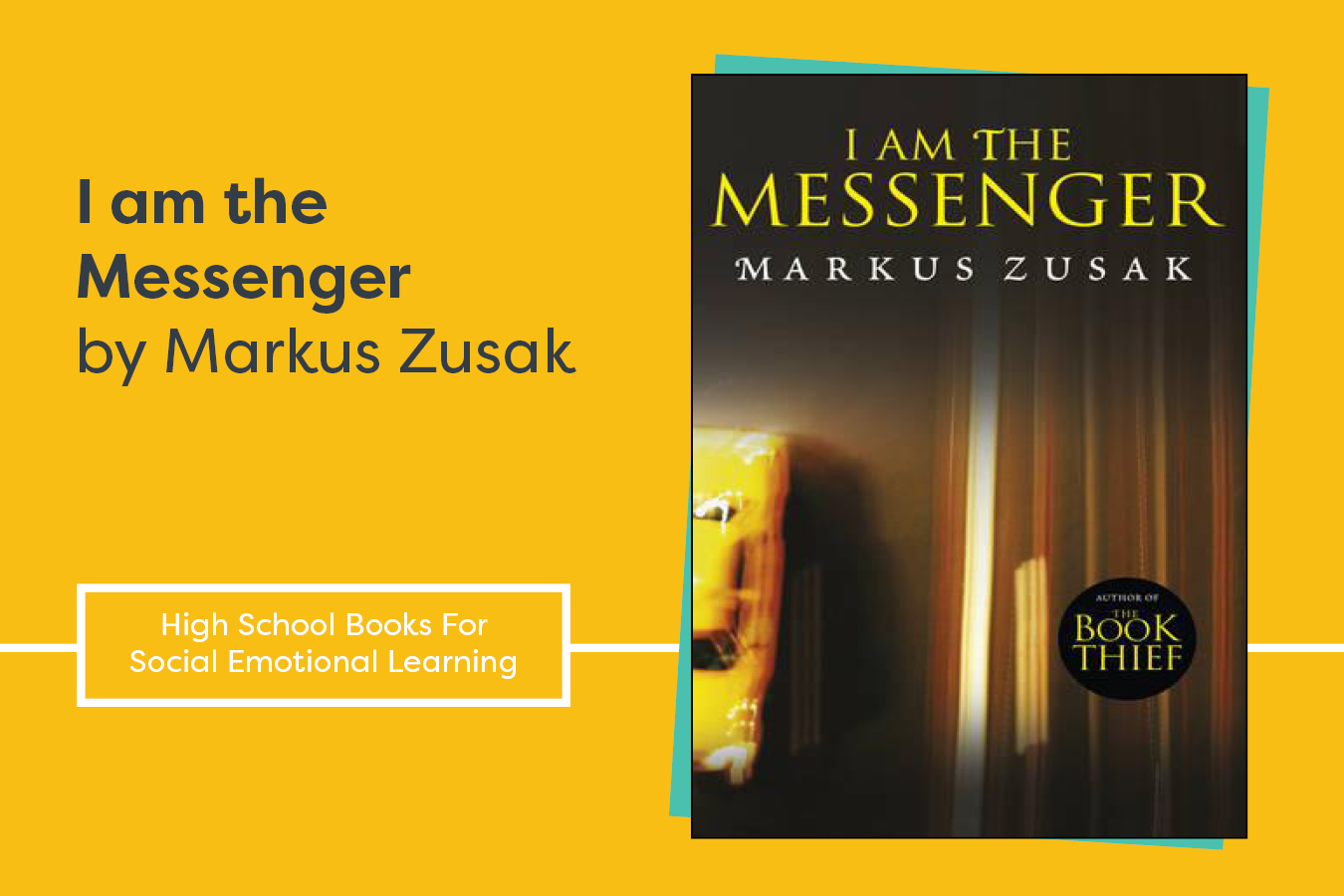 7. I am the Messenger, by Markus Zusak
Ed Kennedy's life changes forever when he accidentally walks into a bank robbery. He foils the robber's plot and instantly becomes a hero. After receiving assignments from a mystery messenger, he learns to become a protector for those who cannot protect themselves. 
As an educator, you know that friendship, love, and kindness mean everything to teens and are important parts of their experience. These book titles will encourage even the most reluctant reader to curl up with a book. Each book can enhance your teen students' emotional and social wellbeing by encouraging discussion with their friends and classmates on important topics.
If you're looking for social-emotional learning resources to use in your classroom, check out our SEL resource hub and subscribe to our newsletters to stay up-to-date on the latest trends and ideas.